A little before my 30th wedding anniversary, I decided to give myself an expensive gift. It was something I had been contemplating for years, but somehow I had never felt brave enough to gift it to myself. Let me start from the beginning and tell you how I finally gifted myself a divorce.
(As told to Anita Babunarayanan)
Moving to Mumbai
My story started when I left my hometown in Uttar Pradesh, armed with an engineering degree, to try my luck in the financial capital of India, Mumbai. I was indeed lucky, as within three months, I not only landed a good upper-class white-collar job, in SoBo-land, but even managed to catch the eye of a beautiful fair SoBo maiden, who was head over heels in love with me, introverted and shy though I was.
It was she who proposed to me after six months of regular interactions, and I was simply unable to say no.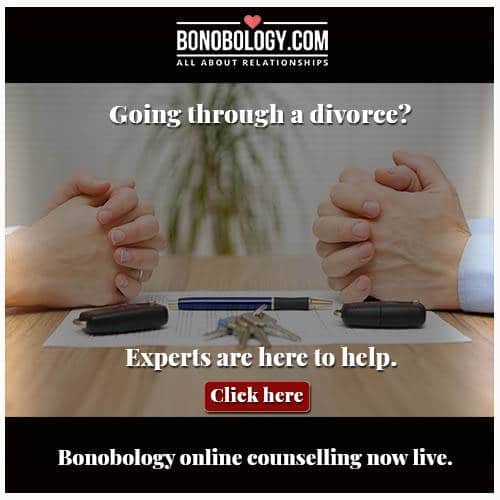 My people weren't too happy, as she was not only older, but also richer than me.
I brushed aside my parents' trepidations, and went ahead with the wedding.
Related reading: They're planning to marry just to prove their parents wrong
No adventures in sex
Except for the occasional kisses and fondling of private parts, after our engagement, we were both virgins. My sex life wasn't as great as I would have wanted it.
The sex was insipid, but I thought it would get better with time. However, it did not. It was as if she had a mental block. There was simply no variety. We never moved from the missionary position to try any other positions.
Our libidos didn't match either. The initiation was left to me, the lack of enjoyment, her 'right'. Sex soon became a chore she agreed to put up with because her husband was 'dirty'. Still, for the first ten years, we were having sex at least once a week.
The religious differences
She gave up her job after marriage, and I became the only wage earner, but her spending habits were much more than I was comfortable with.
My irreverence for religion and God, and meat eating tendencies, made it only worse, especially after she joined a vegetarian cult, seven years later.
My wife had always a rather god-fearing woman, and when she joined this Krishna cult, she just got impossible. She said she could not respect a man who did not believe in God.
She began to feel her decision to marry me had been one colossal mistake. From my side, I had nobody to blame except myself.
Related reading:Mataji arranged her marriage but when it didn't work, she only blamed her Karma
Then we moved out of the country
A new country, a new business, and three children later, things did not improve.
In fact, it got nastier. She was convinced that my dogged pursuit of my business was directly proportional to a direct loss of interest in her (I was working hard to earn more than she could spend) and that I was having an office affair behind her back.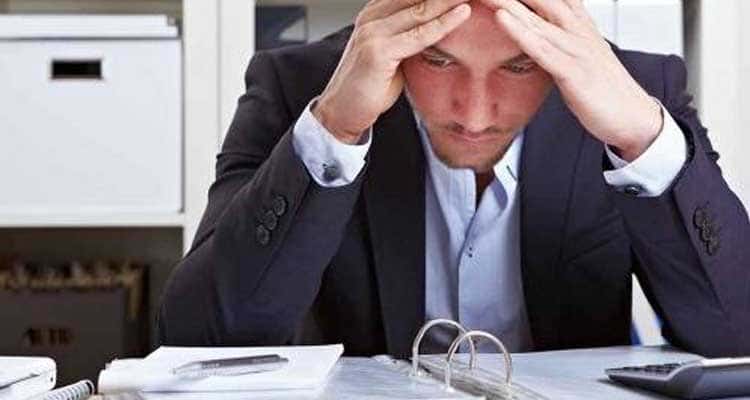 She became suspicious
My wife started snooping around, till it started getting embarrassing. She once called me up at work, and demanded I come back home 'right now', convinced that I was doing 'it' with some woman.
Another time she stormed into my office, right in the middle of a meeting, because she was sure I was with some woman.
Based on a bill in my shirt pocket, she once called up the number of a random shop, from where I had purchased clothing, and inquired the staff, if I had come to purchase stuff alone, or whether I was with some woman.
Soon all my staff came to know of the awkward situation. Once or twice I asked her to let go, reasoning with her that she was just making the breakdown in our married life obvious to outsiders, but she said my office staff were a bunch of spineless people who were loyal to me, because I paid them.
Related reading: Signs your husband is having an affair
Only for my children's sake
I was trying to keep my business afloat to meet the high-end expenses of my high-end wife and children (education was not cheap in the new country), while I pretended to the world that nothing was wrong, and it was sapping me of my energy. She treated my side of the family as lepers, while her people were super important, which made matters worse.
Divorce entered my head several times, but it was mainly the thought of my two daughters and my son, that kept me rooted to the losing situation.
I kept retreating further and further into my shell, while she kept taking it out on me and the children. I was no longer confident of maintaining contacts with my old friends, or making new friends, as I feared her poisoning it too. Our social life was non-existent. The fear of her violent temper exploding without rhyme or reason made me talk less and less as years slipped by, reducing it to an almost silent marriage. And the few times we spoke, we only bickered.

No sex, no food and no money either
First, sex went off the table. She was clear that, as a man who cheated on her, I deserved no sex from her. Initially, I tried to resolve the issue, but she was adamant. Soon I found it simpler to masturbate than beg for sex.
Then it was the food. She no longer cooked and did the laundry or whatever it was stay at home moms usually do.
Instead she took up a job selling stocks. Turned out, she was better than me at making money. This just gave her one more reason to stamp me useless and incompetent. She never offered to share the family expenses either, though she was now earning even better than I did from my business. (I did not ask her either.)
She believed it was a man's job to run the house, and her salary was hers only, to spend or fritter. I later found out she had invested lots of it in a flat in Kanpur in her name. She did lose some of it when the markets crashed, which sent her into a depression, which made her paranoid, and further strained an already strained relationship. All the other assets bought with my earnings were, on her insistence, in our joint names.
When social media became prominent, I managed to make a few online friends. But the monogamist in me did not permit me to cheat on her, in my sexless marriage. (I did sext with my childhood crush, though) I preferred spending my lonely evenings with my children, and they were the only solace for many years.
My dream divorce
More than once, I had imagined tying her to a cannon and blowing her up to smithereens.
It was in my 30th year, when the last child flew the nest, that I was able to finally permit myself to think of gifting myself something really expensive.
I decided that I would no longer allow the greedy parasite in her to bleed me further dry of my finances, especially in a loveless sexless farce of a marriage.
I sold my business, and finally gave myself, with my children's permission, a well deserved divorce!