When you are Hollywood's most celebrated actor and actress, and at the same time, a dynamite couple and adorable parents, maintaining the marriage oaths might get a bit shaky. Challenges in marriage come for all, whether you are a celebrity or not. And when the same tragedy befell the sensational Hollywood couple, Brad Pitt and Angelina Jolie, with immense difficulty, they decided to file for a divorce which was scheduled to be in this month last year.
However, both camps of Pitt and Jolie, along with the media's eagle eyes, noticed that Mr and Mrs Smith might have decided to end everything with a piece of paper, but the love that kept them hooked was still refusing to take the door out. We all know the fairy-tale romance that happened on the sets of Mr and Mrs Smith. According to a source, according to dailymail.co.uk, Pitt and Jolie shared a powerful sexual attraction for each other which never wavered. Even when they used to fight they would kiss and make up. Yet another article posted in The Mirror spotted how the couple, prior to two months of divorce, were still happily flaunting their bling rings. Moreover, even after filing the divorce Jolie addressed Pitt as family and that they were together going to sail through.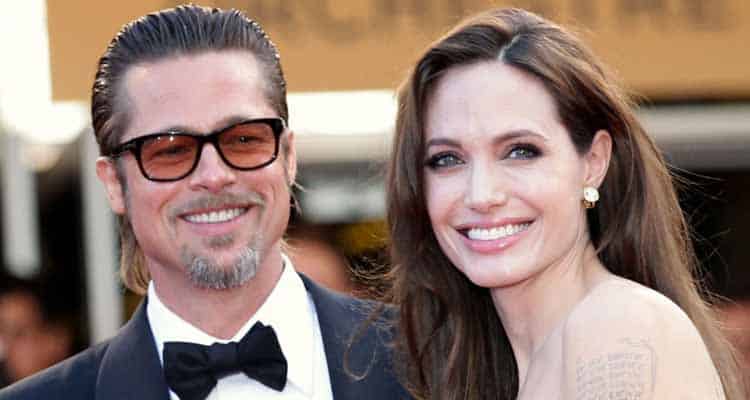 Therefore, it was only a matter of time before Brad and Angelina would unite as Brangelina again. So, seven-week ago, after ten months of rehab and spiritual counselling, the couple stood face-to-face in a friend's modest three-bedroom flat house in Beverly Hills. According to the couple's biographer, Ian Halperin: "Brad took the first step forward. Then they collapsed into each other's arms." He adds, "There were a lot of tears. Nothing was left on the table. They had it out, right there and then in this very modest house. At that moment they decided to make a fresh start. It was a 'come to Jesus meeting' that marked the beginning of a new phase in their relationship."
All of us who have kept tabs on Brangelina know that divorce isn't an easy ride out of marriage, especially when you have children to consider and a love that is begging you for a chance, every time you look into the mirror. Instead of allowing a paper to rule out love, you can work on the very differences that brought a rift in your marriage, like Pitt and Jolie are currently doing. Jolie is healing to become her wild, adventure-loving, free-spirited self that Pitt fell in love with. On the other hand, Pitt is working on the sober front to control his drinking and pot-smoking. Both have realised that the love they share for each other is stronger than any personal flaw. And they are truly happy when they are together than apart.
So, why don't we all take a love lesson from this dynamite couple and give our own selves, our partners and most importantly, our love, a second chance?