A day that starts well, goes well. To start your morning on the right note, we've brought you 20 good morning quotes. Not every night is filled with sweet dreams and peaceful sleep. Mornings after tough nights are when you can use a pick me up the most. These quotes will give you the words of encouragement you need to brighten your day.
If you want to have a great day, read these quotes, and let the positivity flow through your body.
1. "Write it on your heart that every day is the best day in the year." – Ralph Waldo Emerson
2. "When you arise in the morning, think of what a precious privilege it is to be alive, to breathe, to think, to enjoy, to love." – Marcus Aurelius
3. Every morning is a beautiful morning. ~ Terri Guillemets
4. The morning was full of sunlight and hope. ~ Kate Chopin
5. Some days you just have to create your own sunshine.
6. Everyday is a new beginning. Take a deep breath, smile, and start again. Good Morning!
7. No matter how bad things are, you can at least be happy that you woke up this morning. ~ D. L. Hughley
8. Make each day your masterpiece. ~ John Wooden
9. There is a morning inside you waiting to burst open into light. ~ Rumi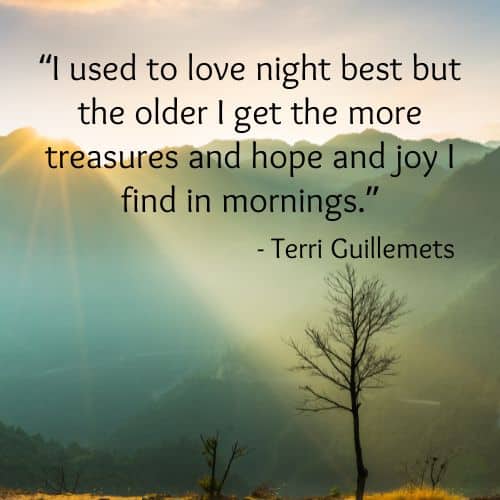 10. "I used to love night best but the older I get the more treasures and hope and joy I find in mornings." – Terri Guillemets
11. "Morning is an important time of day, because how you spend your morning can often tell you what kind of day you are going to have." – Lemony Snicket
12. "Lose an hour in the morning, and you will spend all day looking for it." – Richard Whately
13. "If you get up in the morning and think the future is going to be better, it is a bright day. Otherwise, it's not." – Elon Musk
14. "The breeze at dawn has secrets to tell you. Don't go back to sleep." – Rumi
15. "For each new morning let there be flow of love. Let there be light of happiness in every direction." – Amit Ray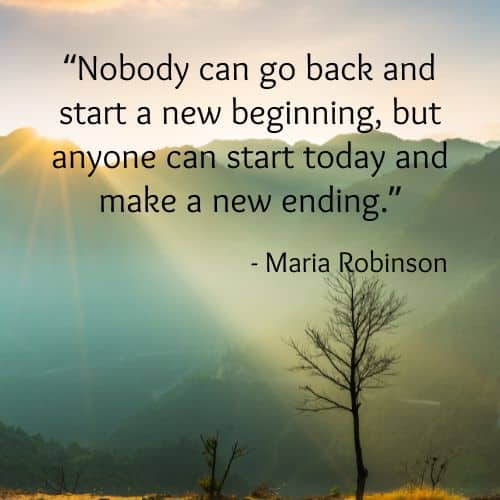 16. "Nobody can go back and start a new beginning, but anyone can start today and make a new ending." – Maria Robinson
17. "I never wake up in the morning and wonder why I am here. I wake up and wonder why I am not making here better." – Jeffrey Fry
18. "I like my coffee black and my mornings bright." – Terri Guillemets
19. "The sun is a daily reminder that we too can rise again from the darkness, that we too can shine our own light." – S. Ajna
20. "In the morning a man walks with his whole body; in the evening, only with his legs." – Ralph Waldo Emerson