A home should be a happy oasis where one is at ease and feels free. When silence rules and the cobwebs go unnoticed, it might be time to move on. My marriage recently fell apart and had me feeling glum and down. But setting up a new home after divorce not only gave me a new space to live, but redefined my outlook and happiness.
After the divorce people often suggested that I should rent a room and kitchen because I was alone and I didn't need much space. But I did not want to compromise on my living standard. Just because I was divorced doesn't mean I deserved less space now, did I?
After The Divorce I Just Want To Be Happy Again
Buying a house after divorce is not something that I put too much thought into. Life was already dragging me along and I was tired of being complacent and stationery. It was time for a change and I was ready to invest my money, time and energy into it.
I knew that setting up a new home after divorce would take up a lot of my time, keep me occupied and help me explore the kind of person I want to be. Your house should be a reflection of who you are. From the color of your rugs to the kind of pots and pans you use – each detail should be a loud assertion of who you are. Moving on from divorce is about redefining and rediscovering your identity. Sometimes, that can be as simple as going home shopping for your new space.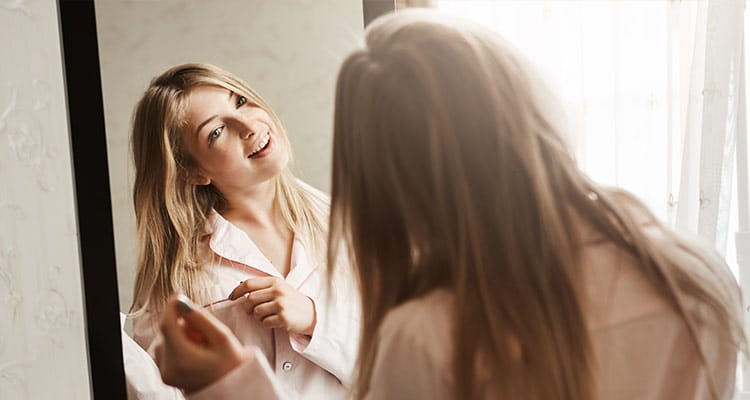 Personalizing Your Home After Divorce
The man I loved for 24 years is now out of my life completely. It is difficult to imagine my days without him. Walking around the house and not seeing him lounging in the living room makes it harder. I also miss all the silly fights we used to have in the kitchen while cooking dinner together every Sunday.
This is why I thought buying a house after divorce was necessary for me. The demise of my marriage could not be the demise of my own spirit. I have to pick myself up, move on and build a decent life for myself. It is a long way to go but personalizing your home, a brand new apartment – is the right way to do that.
I could not stay in the old house because it reminded me too much of my failed marriage. I would be brought to tears at the idea of living alone there. But now in a new place, a fresh start awaits me and I shall design it in a way that it only reflects me and my new found freedom.
Related Reading: The 12 Mantras Of Being Happily Single While You Are Single
Having My Own Space After Divorce
I feel that setting up a new home after divorce gave birth to a new me. I got a two bedroom apartment with a huge kitchen because I really fancy large kitchens. My cabinets are a dark green in color because I want my home to have an earthly vibe. It fills me with positivity when I'm making my morning coffee before heading to work.
My living room has white couches with peach cushions which complement it perfectly. I'm lucky that the room gets plenty of sunlight and it is also where I practice and can do my morning yoga. I also have a wooden bookshelf placed, again to add to my earthly vibe of the house. It is full of books that are color coded because I enjoy that kind of uniformity.
Around the shelf I have also placed some lovely plants that I really enjoyed buying. Personalizing your home is a lot of work and effort but nobody told me it could be so fun.
My bedroom has light blue walls with really soothing sheets that are also another shade of blue. I've always loved the color of the evening sky and wanted my room to showcase that in some way. With white cupboards and upholstery, the furniture seems to blend right into the walls and create a perfect spot. I added a little corner in the room with a small bean bag, a rug and a table for me to unwind.
Related Reading: The Best Divorce Advice For Women
I have always been told that buying a house after divorce is a lot of expenditure that I can probably spend on starting a new life. But a new home is a new life too and I'm happy to splurge on it and make it as beautiful as possible. I just want to be happy again and I am the only person who gets to decide how.
Life After Divorce – 15 Ways To Build It From Scratch And Start Afresh