Hollywood is the biggest film industry in the world, in terms of viewership and money. For any actor around the world, doing a film in Hollywood is the biggest achievement. Many actors from the Indian film industry, including Deepika Padukone, Aishwarya Rai, Nimrat Kaur, Anil Kapoor, Irrfan Khan and Om Puri have done roles in Hollywood films and different television series' in America. But none of them have really become a part of Hollywood and its culture except Priyanka Chopra.
Celebrations for the birthday girl
Priyanka is today celebrating her birthday with Nick Jonas in London. On Instagram, the super excited Priyanka has announced the beginning of her birthday celebrations. One of her many personal celebrations included a double date with Nick's brother Joe and his fiancée, the Game of Thrones star Sophie Turner. A real family celebration indeed!
Read more: Priyanka Chopra and Nick Jonas: Here's why I'm extremely excited about the two being a couple
The journey from Miss World to Hollywood
In the year 2000, Priyanka Chopra won the Miss World crown. The natural next step for her was entering the film industry. Her first film Andaz was released in 2003 and she hasn't looked back since. Not only has she become commercially successful but also has to her credit, some critically acclaimed films like Fashion, Kaminey and Barfi.
Her first brush with international fame came thanks to her singing talent.
1. She was always interested in music because her father was a great singer. She dabbled with playback singing for some time, while mostly concentrating on her acting career. She got her first international singing offer from a Los Angeles based agency. In 2013 she released a single featuring none other than famous rapper Pit Bull. She went on to feature in the songs of many international artists including The Chainsmokers.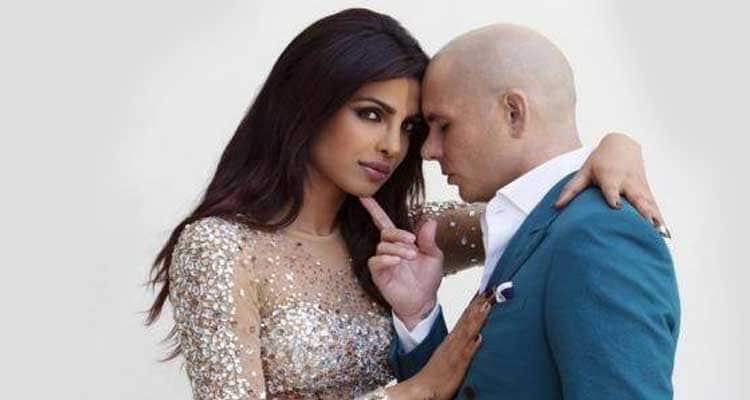 2. In 2015 she joined American network ABC's TV series Quantico. She became the first South Asian lead in an American series. She was received well both by viewers and critics.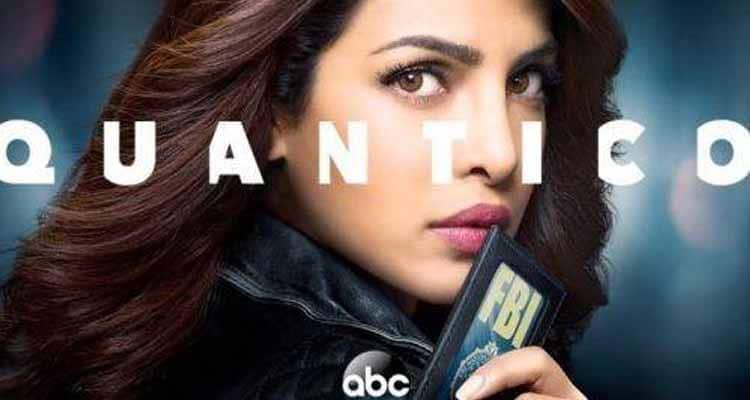 3. She confirmed her position in the American entertainment industry by winning the prestigious People's Choice Award twice. She was the first South Asian actress to win the award. She has proved that she has truly arrived by winning these mainstream awards.
4. After winning these awards she has become a permanent fixture in the red carpet events of all huge TV award shows in America. A real American celebrity!
5. She rapidly graduated to films. In the film adaptation of the cult series Baywatch she scorched the screen as the sexy Victoria. There are more movies in the pipeline.
6. She made her entry into the big league of Hollywood by walking the red carpet and attending the Oscars in 2016 and 2017. She is an Academy member.
7. She was invited to the Met Gala where only the mightiest go. In 2017 she arrived in style with a massive trench coat dress and shocked everyone. That was a big brownie point because celebrities compete with each other for the shock value of their outfits in the Met Gala. This year she has managed to impress everyone there.
8. With a flat in Los Angeles it is only natural that she is good friends with many known names. One of them is the Suit star Meghan who got married to British prince Harry. Priyanka figured in the very exclusive guest list and looked ravishing in her lavender Vivienne Westwood skirt and blazer combo paired with a very British hat on the wedding day.
9. The ultimate paparazzi moments have been happening to her currently with her getting shot everywhere from USA to India while spending quality time with her boyfriend, Hollywood heartthrob Nick Jonas. After many rumoured relationships, finally Priyanka is in a relationship where she looks like she belongs. The Jonas family has accepted her with open arms.
She has conquered Hollywood and is in a good place personally and professionally. Let's wish her much more of this in the future!
There are far too many Harvey Weinsteins out there, says Priyanka
Priyanka Chopra Finally Talks Openly About Her Relationships