Ripping the royal rulebook apart
What happens when a royal renegade like Prince Harry meets a fiery stoic like Meghan Markle? Sparks fly and fly in such a way that they blow away all traditions that apply to a royal wedding. Harry seems to have finally found a partner-in-crime in Meghan, as the couple rewrote the royal rulebook with their marriage on this Saturday, May 19th.
Oh, that's right, there is one of the rules the duo overlooked. Royal weddings are customarily held on weekdays, and then that day is granted a national bank holiday. But Harry and Meghan just went ahead and chose a Saturday to get hitched.
But most importantly, Meghan Markle herself is huge breakaway from how a royal bride should be. She is a history-making royal bride, given that she is a half white-half black Catholic, a divorcee and an actress from the United States. Almost all of these qualities that describe Meghan are technically against the royal protocol.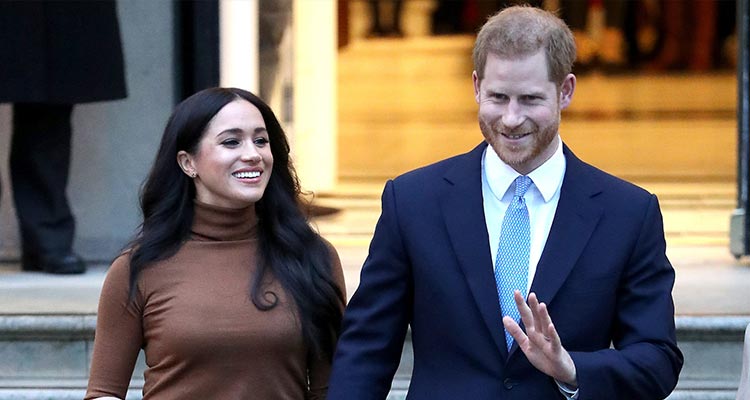 On a lighter note, the pair gave a tangy twist to the traditional towering fruit cakes, by going for a lemon flavoured one. And what's more, they added more zing to the controversy by inviting thousands of commoners, 2,640 to be exact, to witness the arrivals of the bride and groom and the following carriage procession. Now that's what we call a ground-breaking marriage.
But it looks like all that rule breaking is going to come to a screeching halt with wedlock. It is not just changing landscapes that will come with her fairy-tale ride from Beverly Hills to Buckingham Palace. Meghan's 'Hollywood living' will certainly be long gone with these lifestyle changes that she will have to embrace.
It's time to say good-bye to her job
Meghan will not be acting anymore. The very popular paralegal on television will have to put a complete stop to her career and take up the responsibility of marrying into monarchy.
Nightclub outings must give way to private evening rendezvous
Yes, no more partying through the nights for Meghan, as her date nights will now be restricted to some secret dinners at exclusive restaurants.
From ripped jeans and reformation dresses to graceful gowns
Although the world loves Meghan's free and flirty dressing style, as a royal bride she is expected to be more 'appropriately dressed' for all the royal public appearances she is about to make. So her wardrobe will undergo an 'imperial upgrade' to elite gowns.
No more Internet
No more unrestrained digital presence for the Duchess. She had already deleted her blog, the Tig and Instagram after their engagement and is expected to be seen more rarely across other platforms as well. And yes, that does mean no more selfies, too!
Carefree trips with BFFs will give way to royal tours
Anyone who followed Meghan on Insta knows that she loves carefree getaways at European beach clubs and other exotic locations with her girls' gang. From now on, Markle's holidays will mostly be royal tours with Prince Harry.
And no, she definitely cannot vote
Royals cannot discuss their political views publicly and are not allowed to vote. Meghan will stick to this age-old custom as well.
So that's what Harry meant when he said in the official engagement interview that he knows that Meghan will be "unbelievably good at the job part of it… and she'll be able to deal with everything that comes with it".