When a guy dumps you unexpectedly, uncovering the reasons behind this sudden dagger through your heart is all that matters to you. In an attempt to try and find some closure, you hope the reason is something inexcusable, something that completely warrants a breakup. But getting dumped by someone you love because of reasons like the one you'll read in this story can leave anyone shattered.
Trying to figure out how to get over being dumped becomes secondary when you can't even wrap your head around the reason for breaking up in the first place. Such was the premise of an unfortunate story I eavesdropped on. Read on to find out exactly what happened, and why he dumped her.
How Hearing Someone Else Say "He Dumped Me" Broke My Heart
I went alone to a mall to watch a movie and entered too early, so I was passing my time, window-shopping, and essentially doing nothing interesting. I walked over to the washroom and went inside a cubicle. Then, I happened to eavesdrop on a conversation that was going to change something in me forever.
One female voice was talking to another one. The conversation went like this:
Person A: He left me, and now I have to put up a display of calm composure in front of a stranger and get married to him. My parents want it, I don't. But that does not matter, does it? He dumped me and now I don't know what to do.
Person B: Do you still love him?
Related Reading: How to Move On Without Closure? 8 Ways To Help You Heal
A: Of course I do! I got dumped, but how can I stop loving him? Despite what he did and what happened. Do you know why he left me? Because his parents did not find my ethnicity suitable. We are of the same ethnicity, but it has its own variations, according to his regressive parents.
B: He didn't fight for you? How will you fall out of love?
A: Ha! Fight for me? He succumbed. His father told him in front of me and his mom that my family belongs to the lower class and that I will be dependent on him financially, that he deserves better. He thinks I will not be able to pay for my own expenses and I'll rely on his son.
B: What did he say?
A: He kept quiet. We met after two days, and he told me to forget about him. I said it will be hard, because, yes, we have had a physical relationship as well. And I was really in love with this person. When I brought up our sexual intimacy and how well we connected, what he said killed a part of me. He said, "It was you who wanted it. I was never looking for it. I wanted your happiness so I did it. I am not attached to you."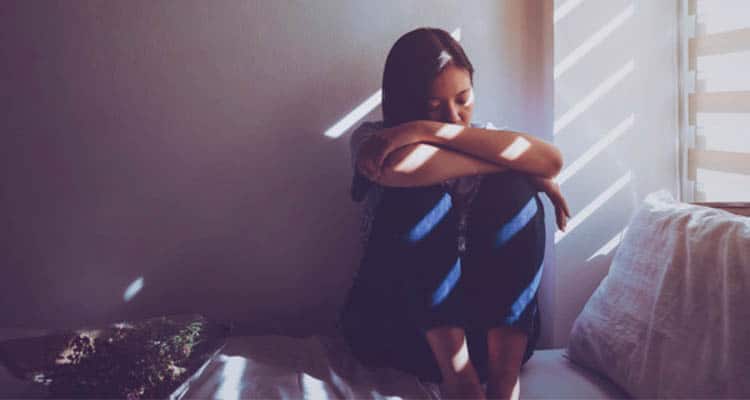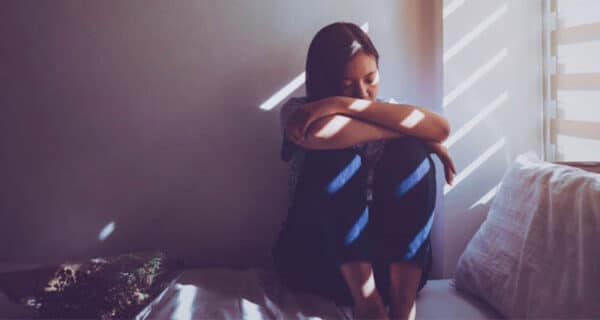 "I loved you, but now circumstances are different. We have to stop meeting."
B: Why do you love him still?
A: I love him because I am human. That is the flaw in me. But now I know the condition of women in our world.
B: What did you tell him?
Related reading: How To Get Through A Breakup Alone?
A: I told him just one thing, and he could not say anything back to me. Which is good, because I want no contact with him. I told him, "The fact that you could not stand up to your parents is not your mistake. That is how you have been brought up, and that is how you will think. But I will never forget that you once loved me because I truly believed that that's who you are. However, this incident has shown me how society can eat a person up." Even though I couldn't believe he dumped me, I gave him a hug and wished him luck for his future. My parents have set up a meeting tomorrow with the man they want me to marry.
I am going to just tell him one thing: "If, with this marriage, you want to rob me out of my job, my humanity and my right to be a woman, then don't marry me."
The crushing reality check I got
I was devastated when my boyfriend dumped me, but when he dumped me he gave me a reason that did not make me question his decision. Upon hearing this woman's story, I was immediately overcome with sympathy. I had no idea women in today's world still go through such discrimination based on ethnicity and financial backgrounds.
Overhearing this woman's distressing tale made me realize we're nowhere near getting the gender equality the world would like to believe we've already achieved. Racism, sexism, casteism still plague our society and this poor woman was a victim of unjust discrimination. All I wanted to do once her conversation got over was hug her and tell her she can move on from a bad breakup to become a better person.
I heard her say something about time, and the voices dropped. I quickly came out of the cubicle and wanted to talk to the woman, hug her, tell her that I listened to her and she has taught me so much. I saw there was no one. I did not even see her face to recognize her somewhere and tell her how much she has won in life. A random voice in a random mall helped me understand the greater reality of our society.
I wanted to leave a note saying that she is a winner, but sometimes, you have to live with regrets. That voice is the voice of a woman, every woman suffering from unfair discrimination and expectations. Maybe I was never destined to see her. But maybe these little voices will go on to make a huge difference in the future.
FAQs
1. Is it normal to break up because of parents?
Although rare in first-world countries, in many developing and third-world countries, such incidents do take place on a daily basis. Societal pressures and regressive thinking may force young lovers to succumb to what their parents are essentially forcing on them.
In the name of tradition, discriminatory practices are widely followed in the world and some parents do make their children break up due to caste or ethnicity issues.
2. Why do parents interfere with relationships?
When parents don't trust their children's decision-making and believe they truly know what's best for them, they will interfere. Sometimes, it doesn't even stem from a lack of trust, parents just might not respect their offspring enough to ever consider their choices as final.
5 Steps To Ensure Closure After A Breakup – Are You Following These?