Question:
Dear Mallika ma'am,
I dated a guy for almost five years. It was a long distance relationship from the beginning itself, but it became more long distance when he shifted to the USA for his further studies. The first two years of our relationship he was in India. We used to be the perfect long distance couple for many people and we were very happy with each other. But during our fourth year, we started fighting. There was poor communication due to the difference in time zone. Also, both of us faced a lot of life problems individually. In this phase, I was expecting that he should understand me and my issues, as he was expecting the same from me. Things got ugly and eventually, we got kind of separated.
Last year, in the fifth year of our relationship I met a guy who was sympathetic to my problems and always heard me out. I got attracted to him because that was the time I was expecting someone to listen to me.
I had told him about my boyfriend. He still told me has feelings for me. During this time I was very clear that I don't want to ditch anyone so I told my first love that I have started liking other guys. But after that also I could not see change in him. He sent me flowers, letter, and chocolates, but I was not at all materialistic person. I wanted him to take initiative and say sorry and come back… but that did not happen.
Meanwhile, the second person made promises, showed love, gave a commitment and told his parents about me but stepped back when his parents said 'no' to our marriage.
That upset me so much that I felt I should consult a psychologist. My first love was still in contact with me and we used to talk, but very less. I called him and told him everything. He felt bad, gave me sympathy. It has been three months, I asked whether he wants me or not but he made me wait. I already waited for four years and he is afraid of commitment.
Right now he has a job, his parents will accept us. And they even have an idea about our relationship but what they want I feel is they want their son to be more settled.
Now my parents are forcing me to marriage and my first love is not ready to commit. He is afraid what if he will not have a job and then again the same things happened… He is saying that he has not had feelings for me for the last six months and now it's becoming difficult for him to think about me again. At other times he shows love for me. He is acting very diplomatic. I really don't understand what steps I should take. What do I do?
Related reading: How to make a long distance relationship work?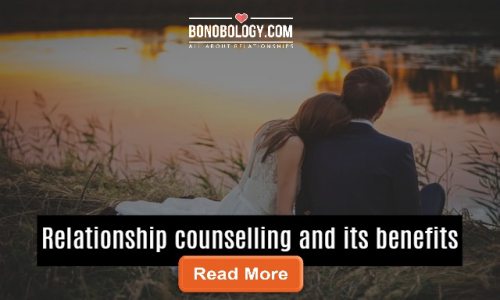 Mallika Pathak says:
I see that you've experienced some emotional turmoil in the past few months. I appreciate