Myesha was head-over-heels in love with Neil and went against all odds to marry him when she was just a teenager. Later she found out her husband was a womaniser as well as an alcoholic. Things started turning sour between the two of them, added to that was the responsibility of two young toddlers.
Related Reading: 7 Ways Child Sexual Abuse Can Affect Your Relationships
Myesha left her husband
With the excessive drinking issues of her husband, she decided to separate and stay with her parents along with her children. The firm she worked in was small, the salary low and finances proved to be a perpetual struggle. With an ailing mother who was suffering from cancer and two children to feed and educate, life was becoming tougher each day.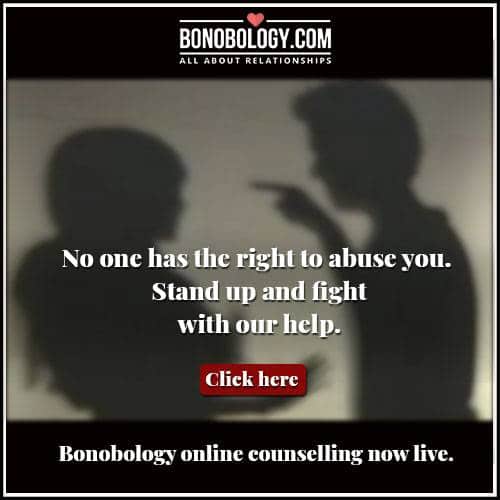 She meets another man
Then came the winters and so she decided to take her kids for an outing because they desperately needed a change.
It was a beautiful destination and there she met a pleasant man with whom she felt an instant connection. Betrayed once in love she decided it should be just friendship between the two.
Years passed by and the two developed a stronger feeling and decided to take the relationship to the next level. Now it was time she wanted her children to meet the man she thought could be a good father to them. Though she was financially better off than before, she just wanted someone who could be a support to her as her kids were growing up without the love of a father.
Her kids loved him
The day came when her kids met the man, her kids were ecstatic to be with him and without a second thought they accepted him. His genuinely loving behaviour made the children feel secure and happy. Every weekend turned out to be a happy occasion when he would come down to meet the children. Gradually he started coming over on Fridays and stayed over the weekends.
They enjoyed picnics and vacations together.
They got into a live-in relationship
Myesha felt she had finally found love. Her man was extremely supportive and was ready to do anything for her. She was almost blindly in love with her. That's why she never noticed that things had started to change between her daughter and her new man.
The son was in boarding school but the daughter was home and she started feeling extremely uncomfortable in the way this man started touching her. On two occasions she even shouted at him when she felt his touch was inappropriate but she could never tell her mother what was happening.

Related Reading: I Was Sexually Abused By A Family Member And My Sister Did Not Support Me
Myesha's daughter kept suffering
She kept suffering silently. She could not tell her mom what the love of her life was doing to her. He in turn, unable to find a way with her, started dominating her.
Slowly her daughter started to feel neglected and insecure when he was around.
Her daughter could not imagine that her mother failed to see what was happening. She never brought it up with her partner and the daughter felt that she trusted him so blindly that she could never accept if she told her about his inappropriate behaviour. Her studies deteriorated and she started suffering.
She did not want her mother to lose another man whom she loved so much so she decided to go through the mental trauma of being tortured by the two-faced man.
The daughter found love
Years passed by and her daughter found love in a man who was double her age and she decided to move on with him.
She introduced him to her mom. Myesha found her daughter's love interest to be a complete opposite of her daughter. She had doubts but she was happy as she saw how her daughter was happy and smiling. To her, all that she wanted was to see her daughter settled off well like any other parent. Myesha's partner created a huge ruckus about the marriage but she went ahead and got them married. Perhaps that was the only time she went against her partner.
Myesha's relationship went on the downswing
With months passing by one fine day, Myesha called her daughter and disclosed that things weren't fine between her and her partner as she found him cheating on her with a younger woman, who was a common friend of theirs. When she confronted him he decided to leave Myesha and move on as he didn't find anything to keep the relationship surviving any more.
Myesha's daughter is her biggest support
Myesha still has her job and her son has graduated and found a job too. But she is mentally broken and her daughter is her emotional crutch now. She has still not told her how she suffered in the hands of her mother's partner. She doesn't want to add to her agony. She knows pain too well she wants her mother to be happy.
My Abusive Wife Beat Me Up Regularly But I Fled Home And Found A New Life