Beautiful breasts have appealed to artists, writers and poets from time immemorial. Scientifically it could be just tissue and fat that have the power to produce milk after childbirth but aesthetically and sexually breasts have much appeal. Men love boobs. They ogle at breasts and boobs do turn them on.
Click here to read: 6 things men are obsessed with that women don't care about.
But why do men love boobs so much? Breasts look good. If you look at the sculptures of Khajuraho Temple or the ones at the Konark Temple, you would see even thousands of years back the men who sculpted those women gave them perfect breasts – round, shapely and beautiful.
Click here for 18 tips to seduce your boyfriend and drive him crazy. 
6 Reasons Why Men Love Boobs During Sex
"You know what blows my mind? Women can see breasts any time they want. You just look down and there they are. How you get any work done is beyond me." Joey Tribianni surely reflects thoughts of many, many men around the world.
Click here to read: We made out in an aeroplane. 
You cannot blatantly assume that men love boobs. Dud, sure we can. And there is nothing blatant about it. Out loud and proud are those men who can say "yes, breasts are beautiful and I like looking at them".
Click here for 15 sex positions men love.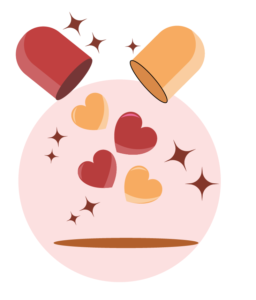 Get your dose of relationship advice from Bonobology right in your inbox
It is no secret that breasts are these magical mounds that titillate the senses of men. A man's obsession with breasts can be deemed illogical – to a certain extent.
One lovely thing about men is that they don't discriminate between breasts. No matter the shape, or size, or colour, they love them all; passionately, mindfully and carefully, which I think is a big deal. Men love breasts and there are no two ways about it.
Related Reading: He Wouldn't Marry me Because My Breasts Were Too Small
Their love for a pair of boobies is remarkably shown while having sex. The amount of dedication and time spent on a lady's lovely lumps is worth an applause. There cannot be a scientific explanation for their obsession with boobies but there are a few that we can list down for you.
Click here to read: 7 couples confess how they got caught while making out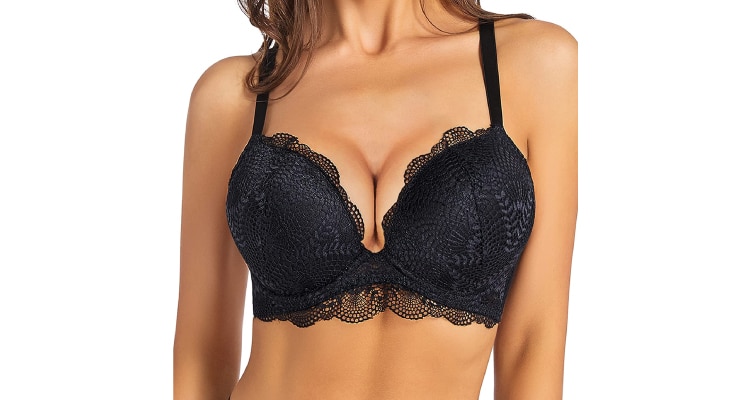 1. A mound of marvel
I asked one of my male friends why are all straight men so obsessed with boobs. Why do men love boobs? He simply shrugged and said, "They are boobs. BOOBS!" The sheer enthusiasm is amazing. For women, it might be an everyday affair to look at one's breasts and get used to the things they can help us achieve, for men, they are sensual work of art; they are a piece of marvel. That's why men love boobs like crazy.
Well, women may not care for them but men are surely obsessed!
2. Hands kept full and they are totally powerful
During sex, while you are down to the final act, nothing is more pleasurable than fondling the breasts of your lady ever-so-lovingly (or roughly, whichever way she prefers). With clothes off or no, boobs have this invigorating power that makes sex so much more enjoyable. I mean, just a little nakedness of the titties and you are good to jump to the final act without any foreplay. Such power those mounds hold.
3. They are another place to initiate orgasms
Ever heard of Nipple-gasm? Sure you have. The sensitive nipple area is another great erogenous zone that shoots up the feelings of pleasure. Enough stimulation to the breasts and nipples can lead to mind-blowing orgasms. With enough attention to the breasts, you can make your woman achieve the big O without any genital stimulation. The initiation of nipple-gasm can be done in any direction in any way. You can treat it well with your mouth, your teeth and a combination of saliva and breath.
Click here for: Hot texts you should send to your partner. 
4, Looks good, feels even better
We cannot harp enough about the fact that breasts are incredible to look at. The feel of it in your hands during sex is even more incredible. And there are two of them! What's better than cupping the boobs? Watching them bounce while your lady is riding you, cowgirl. The bounce factor of the breasts is a sight to be appreciated and enjoyed. If a bare breast and the feel of them doesn't get you turned on, the bouncing breasts are sure to make you lose your mind.
Click here to read: I tried BDSM and here is what happened. 
5. Sex platter
Boobs look good, feel good and taste all the better. The nibbling and licking is pure divine. Lathering chocolate all over the breasts and licking it clean or just the raw taste and feel of it in your mouth can drive men over the edge. And the resting place between the breasts (what we mindfully call cleavage) is a great valley of pleasure. And need we even talk about a boob job!
Read More: Tips to embrace your kinky side without being labelled a 'pervert'
6. After sex pillow
After all, is done and there are no more juices to flow, breasts make up for a great pillow to rest your head. And it is the greatest goddamn pillow in the world. There is nothing more therapeutic and relaxing than resting your face between the breasts and lulling off to sleep.
Click here to read the story of this couple into swinging. 
All said and done, keep loving the boobies, keep treating them well! There is no denying the fact that the role of boos in sex is immense. While a man can turn on a woman by doing all his foreplay on the breasts a man can get turned on himself by touching the boobs and get his own pleasure from the boobs. No wonder men love boobs.