Into the world of sexual fantasies
Straight, bi or gay, each individual has sexual fantasies. While some of those fantasies can be an absolute pleasure to do in bed, others could be a major turn off for your partner. Couples need to be spontaneous and instinctive when it comes to sex, but just how far can you go to make your fantasies a reality?
Things that are 'yay'
1. Blowjob
Girls, let me be brutally honest, men love to get a blowjob. And if it is kept clean, it ain't that bad. Men like their asset being worshipped by a woman. As crass as it may sound, if done with mutual consent and with full involvement from both, a blowjob can be the most sensual foreplay which can turn your man on. For some women, however, a blowjob is literally a job. Stroking up and down and sometimes gagging can get a little uncomfortable, but it is just yet another gesture to show your man, that you are completely surrendering yourself to his love for you.
Read more: 10 innovative ways of telling your man that you want to have sex
2. Missionary is a classic position
All the guys out there need to know that women love the missionary position. As much as guys like it the doggy style, women prefer the missionary, as they can hold their man, look him in the eye and have him kiss her while making love. It is surely a turn on for the woman when the man looks at her and allows her to hold him while doing it. Women also love to feel the weight of a man on them, providing them the feeling of safety and security. Women in a true sense can get to know the strength of their man while they have sex in missionary position.
3. Power play
Surrendering and/or taking control, this kind of power play during a steamy sex session is a definitive yay for both men and women. While most women want to be dominated, men do not mind giving control to their lady at times. 69 (or as they say in Hindi "ulta-pulta") is where both have surrendered to one another and hence is a popular sex position. Dominating women in bed does not mean being violent, it is just about making her move to your actions. Spanking, using foul words, slapping, spitting, etc. are not considered to be sexy in a love relationship or for that matter even in a one night stand. Roleplaying is also a big "yay" when such kind of dominance or submission is to be used in a lovemaking session.
4. Undressing each other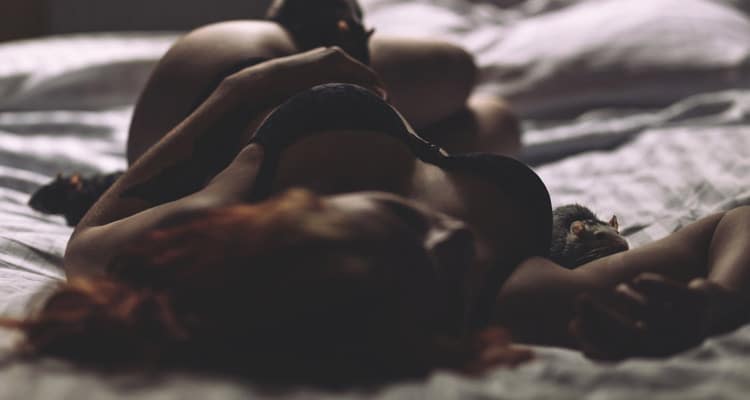 How boring can it be to undress? To make it fun and interesting, undressing each other is sexy, hot and a big "yay" for both men and women. She'd love to have you unhook her bra and he would love to have you zip him down. As you undress each other, you can feel each other's body and that is a big arousing factor for both.
5. Body play
It is not always about penetration. For women, body play is a big "yay". Sometimes, for men, a woman feeling his muscles, his chest or even helping him jerk can be hot and steamy. Sex is not defined by the term intercourse anymore. It is a broader spectrum where body play, lying next to each other naked, touching and feeling each other, French kissing, helping each other masturbate are all part of the big act.
Things that are 'nay'
1. Kiss, but don't bite
While the use of tongue during a blowjob is much appreciated, men do not like women using their teeth on their tool. As strong as your man maybe, if you bite it, you've just ruined the session. And for women, making their mouth too wet with excessive use of tongue or biting their lips is a turn-off. Kissing and blowjob need to be gentle.
2. No foreplay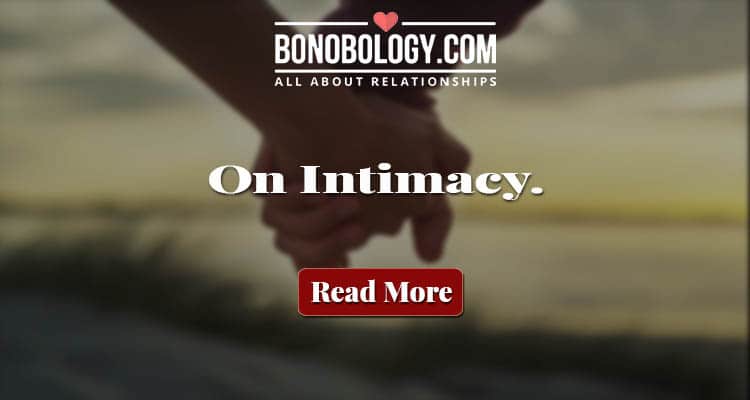 As much as you want to get straight to business, in bed it does not work. Sex without foreplay is like swallowing food without tasting it. Intercourse is not the ultimate goal in lovemaking. You need to feel each other's bodies, play with each other, kiss and massage each other. Getting straight to work without any love involved is a "nay" for both men and women.

3. Unflavoured condoms
In case you want to practice safe oral sex, please get your girl a flavoured condom. An unflavoured condom is like medicine and it tastes terrible. It is a "nay" for the one going down.