Cricket is not just for men, but for couples
The common myth is that husbands love cricket, while wives not only hate cricket but they also loathe it when their husbands watch "the match".
This myth is nothing but a regressive stereotype because most of us ladies have grown up watching cricket and cheering for our team in our living room with our families.
Cricket has changed with the introduction of the Indian Premier League (IPL). It has made cricket a big celebration. With the duration of the match cut short to the 20-20 format, matches can be enjoyed without the guilt of skipping work and other responsibilities.
This is not only the season of cricket, celebration and celebrities, but also the season of romance and passion. After all, what could be more romantic and better for rekindling passion than spending time together on something both of you enjoy?
1. Planning beforehand
If you want to have a relaxing time with your partner on game night, then it is always better to plan out the night beforehand. Doing the shopping for the day and taking a half day off from office if required, should be done definitely. To get some undisturbed time it is better the children should be engaged too in their own things. Planning some activities for them with a sleepover party with their friends would make them very happy and that should keep you free the whole evening. If you have relatives or close friends living in the city, then you can plan with them so children can have a sleepover there.
Related reading: A summer beauty regimen for couples that has surprising side effects on their love life
2. Food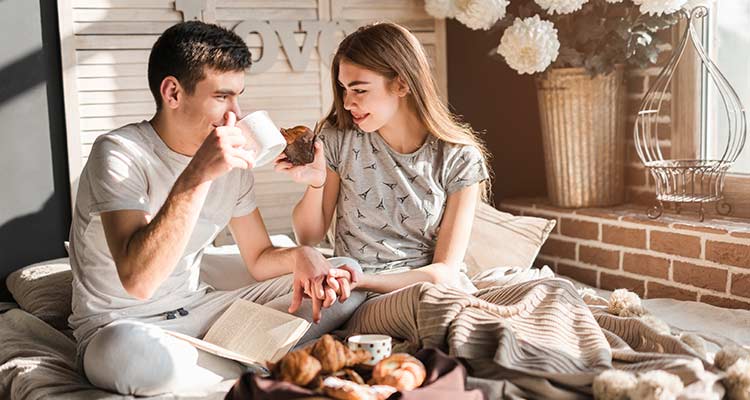 My oldest memory of cricket matches is associated with yummy hot chicken pakoda made by my super chef mother. Because watching a match is incomplete without finger foods! What is your favourite finger food while watching cricket and what is your partner's favourite? Pre-match prepping of the food together in the kitchen while telling each other about growing up years will make you wonder why you don't do this more often.
3. The J factor in your relationship
You may get mad at your partner a little for being extra happy while seeing the cheer girls and the lady comperes, but you can always retaliate by being extra happy while watching Virat Kohli or any of those hot boys on the field. A little jealousy or the J factor in a relationship always spices up the passion.
4. The stakes
To spice up the love life even more, you may start betting on your favourite teams. The stakes can vary between utilitarian to cute to sexy. You may decide the stake considering carefully – do you lust more for that red leather purse or your partner wearing tight shorts at home the whole day?
5. Grownup party
Watching a match with drinks and finger food with loud conversation is always a good excuse to socialise with other couples. Think about it, when was the last time you had a proper adult get together? All you have been doing lately is attending kiddy birthday parties. So invite all your friends and plan a party with drinks and finger food. All the children can have their own party in a separate room.
6. To let down your hair
The best celebration would be when IPL comes to your own city. You can revisit your college days by being full bohemian. Let down your hair with some face painting of your favourite team's colour. The screaming in your team's T shirt without a care in the world will take you back to your youth. It is true that in a few hours you will be back to being parents and householders with thousands of worries in your minds, but for a few hours you will be in heaven.
So what are you waiting for? Start the plan already!