When we finally took the decision to separate, I decided to be the one who'd move out. I didn't want to be staying in the same house where we'd lived for a decade, where every corner, every book, every picture on the wall held a memory and where his parents lived 5 minutes down the road. People questioned my judgement in moving out, they cautioned me that once I left, there would be no coming back. I was told that life was not easy for a single woman, that people would view me with a "buri nazar". People told me that he ought to be the one moving out, that I should ask him to bear the expenses which I'd incur in moving out, etc., etc. But I will tell you what it was like moving out and setting up my own home.
Question of expenses
Before separating, my ex and I had split all our expenses and I was barely left with anything at the end of the month, because I had a lot of frivolous expenses. This had never bothered me earlier, because I could fall back on the ex in case there was any requirement. Amidst all the conversations happening with me and around me, my uncle was the only one who brought up the topic of finances with me. He assured me that though my family had my back always in case of an emergency, I had to ensure that I managed my day-to-day expenses on my own.
He assured me that though my family had my back always in case of an emergency, I had to ensure that I managed my day-to-day expenses on my own.
How would I manage the money after divorce?
Though I'd been working for more than 10 years, made a certain amount of money and had some savings, I was very nervous about how I'd manage everything alone money-wise. I took his words to heart and excel-sheeted like a new MBA grad. I figured a budget for everything I could think of – rent, brokerage, deposit, moving expenses, fridge, gas, furniture, kitchen utensils, legal expenses, groceries, maids, EMIs, etc. Lists were made and re-made. I definitely needed to curb my mindless retail therapy, eating out, expensive coffees, etc. Though friends and family all offered me monetary help, I was resolute that I was not going to take any handouts from anyone.
My biggest fear was that I'd cave in and ask my mom for money.
I did thorough research for the house I wanted
I decided to begin with the major recurring expense – rent. I researched on and compared areas which were close to my office, compared rental rates, safety of the various areas, agonised over whether I wanted to share a flat with someone, live in a PG accommodation or take a place of my own. After visiting several PGs, shared flats, etc., and finally decided that at the age of 34 after having run my own household for ten years, I couldn't argue with someone over who drank the last of the milk in the fridge, or who put their dirty plates in the sink and clogged it, or debate the splitting of the electricity bill. I finally decided to take up an apartment alone.
The next question to be considered was whether it was to be a furnished or an unfurnished apartment. I decided to take some of my furniture with me – to reduce expenses, as well as to have some bit of familiarity around me rather than set up an entirely new home from scratch.
Related reading: I'm 44, single and not looking to mingle
Finding my ideal house gave me self-confidence
After having decided a general area where I wanted to live and more importantly, having fixed a rental budget, deposit, brokerage, moving, furnishing, etc., I decided to liquidate some of my savings to keep the funds ready. After a very agonising house-hunt spread over a few weeks, I finally found a house which fit most of my criteria – locality, safety and security, a store inside the society, lots of sunlight and balconies, and most importantly, it was within the budget I'd set.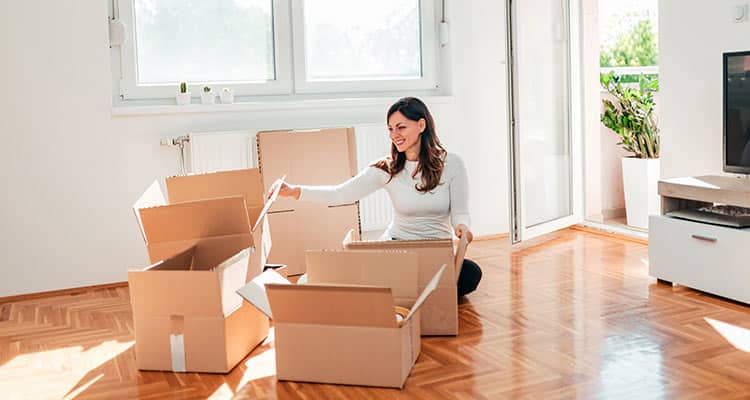 I can't even stress how much self-assurance and confidence this whole exercise gave me. Having my financial independence meant that ultimately, it was my decision to do what I had to do. People may have had my best wishes at heart, but I was advised to take up a single room-kitchen and live in a bare shell home, which was not acceptable to me. I would curb my frivolous expenses, but I was not going to compromise on my standard of living.
I would curb my frivolous expenses, but I was not going to compromise on my standard of living.
Now it's time to look at the future, not the past
Over the past year, I've been setting up my own home. I got chiks put on the windows, something I always wanted to get but were always vetoed by the ex, colourful floor cushions, bright green curtains, eclectic crockery, a blue wooden table etc. People probably thought I was being very cold-hearted, but what they didn't realise was that I'd done all the crying and heart-searching much before, that I needed to focus my attention on my life ahead. If I hadn't had the financial independence and savings to fall back on, I may not have had the strength to end my marriage and set up my own life all over again.