The gorgeous Shilpa Shetty Kundra and her better half, Raj Kundra, celebrated 8 years of marital bliss on November 22nd, 2017. As her little token of love for Raj, Shilpa took to Instagram and posted an adorable wedding memory.
Shilpa also revealed how exactly Raj is her 'superman'. Just like Superman is a world saver, great lover, a good friend and a hero; Raj is 'family maker, superman, sunshine, soul mate, best friend and anchor' for Shilpa. And for that, she can never thank her stars enough!
Shilpa and Raj took their wedding vows in 2009 and since then life has been a joy ride for the duo. To add to their bucket of blessings, they are also proud parents to their five-year-old son Viaan Raj Kundra.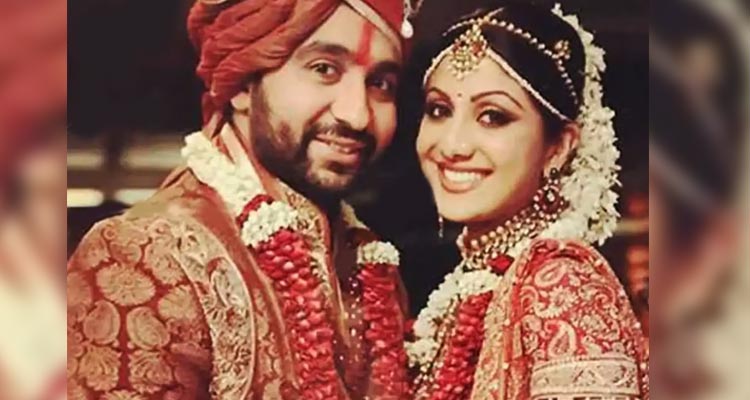 For Shilpa this love is definitely a forever as she mentions in her caption: "I loved you then, I love you still. I love you now and always will."
But Shilpa was in for a surprise because Raj too had special message for her.
The love-struck Raj shared a collage of memories on Instagram and captioned: "Some of my BEST memories are with you and because of you. Thank you for being my LIFE partner. I am not perfect but then a perfect marriage is about two imperfect people who refuse to give up on each other. Happy Anniversary my darling wife."
After this adorable exchange of love messages on social media, all we can say is, keep loving and keep spreading such love.
Wish you all the happiness Shilpa and Raj!