It was a story of 11/9 feeling like 9/11.
Some said it was like choosing between the devil and the deep sea, but mostly it was a tale of two women.
Two married women, to be precise.
As Americans voted for their next President, holed up in two rooms not far from each other in Manhattan, Hillary Clinton and Melania Trump watched their future unfold before their eyes.
Call them feminists, divas, icons or independent women or whatever goes. In this 'progressive' age where equality between sexes is a right rather than a privilege, it was still the men, the husbands who had a hand in their fate.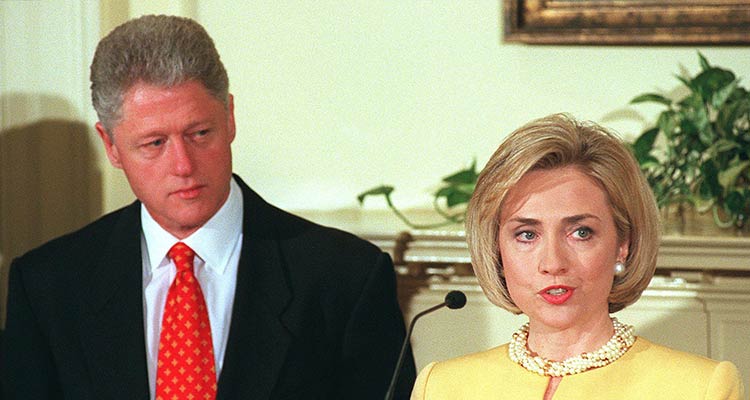 As crude as it sounds, what mattered in the end was whose man was the lesser screw-up of the two.
Related reading: The fun that followed when I stuck to my maiden surname
For Hillary, it will seem like eons ago.
A star student herself when she met Bill at Yale Law, she became the rock of his life. She moved cities, rejected promising job opportunities and put her own ambitions on hold, to play second fiddle to her husband's rising political career.
Melania, on the other hand, a Slovene model, worked her way up from temporary business visas, a H1B to finally the US citizenship after she met real estate tycoon Donald Trump at a party and became his third wife.
Hillary had backed the right horse at the right time but the horse hadn't always picked the right straw.
When the Monica Lewinsky episode blew up in her face, Hillary, contrary to her public 'tough as nails' image adopted a soft stance and forgave him. More accusations by women against Bill Clinton surfaced regularly, as did questions on the charity they both ran, but she rose through the muck.
With her hands firmly holding her husband's, she announced her second bid for the top office.
It was symbolic.
She didn't care about the haters. To break the glass ceiling, one didn't need to break up with the one they love.
Melania didn't have it easy either with a husband like Donald, controversy's favourite child. Objectifying women, making racist and communal statements, mocking the disabled, were all part of his personality. But when a video of him making shockingly lewd statements on women got leaked, it was a testing point in their relationship.
Like Hillary, Melania was under scrutiny by the world. Your husband is an orange-faced orang-utan, trolls told her, but she maintained composure. What does one say to a man the world hates but she loves? She decided to follow Hillary's steps. Her husband's words were unacceptable and offensive to her but she forgave him.
Maybe love, maybe opportunity but she did not give up on her husband, just like the woman in the other camp.
Related reading: Seven things that keep a relationship going
In a way, the two women, who have nothing in common, are soul sisters.
Hillary's email controversy, her handling of the Benghazi crisis, her closeness to Wall Street kept her under scrutiny, while Melania was called a 'gold digger' and a high-class escort. She was also accused of being an illegal immigrant and of lying about her education.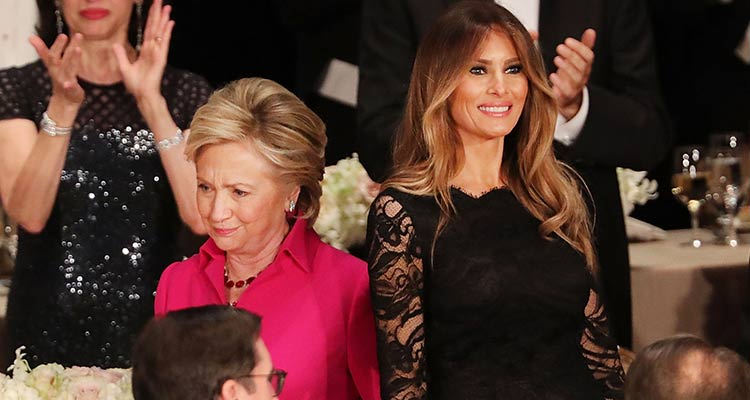 They could have faltered like several before them, but they made it to the big stage because of their naked ambition, a taste for the high stakes and as romantics would say, a penchant for letting their hearts rule their heads.
The election is over. The Americans have spoken. Melania Trump is now the first lady of the United States of America while Hillary Clinton will always be the woman who was almost the first female president.
As night falls and they finally retire to their beds exhausted from the campaign circus, it will be time for introspection. Memories would go back to the day they first met the man they would each go on to marry.
What do we often hear about marriage? That it is just a simple and personal union of two happy people in love. Ask Hillary and Melania. There might just be more to the story.