The more the merrier?
Research has shown that a joint family provides a better nurturing environment for a kid to grow up in. But a joint family setup may also become a hindrance for getting to that point. Whether by design or by default, they come in the way of a couple's personal space. Here's how you can get through to your partner without raising suspicion. But remember: don't use one trick too often.
1. Tea with two teaspoons
As old wives' tales go, two spoons in a tea saucer means marriage for the person who receives it. Make it your call for emergency intensive action when you serve to the whole household. Slip in an extra spoon in your partner's tea saucer and let him know what you mean by that beforehand. Once he receives the cryptic message, watch him get all flustered trying to find an excuse to be with you.
Related reading: Hints to drop to your man to have great sex
2. The code word
You can also have a code word. It should be a word that can be easily slipped into any conversation. Then again, it should not be a very common word that you start giving out false alarm. Use it cautiously so that no one feels that what you are saying is incoherent as you try to use that word in a sentence. You will find yourself trying to avoid the word in random conversation. Try and resist a chuckle when somebody else uses that word even in a serious conversation.
Read more: These 5 things separate great sex from average sex
3. Painful excuse
Anyone who's been in a relationship would agree that pain can be a very good excuse for avoiding sex. A well-timed headache can get you out of a steamy night when you want just to relax and sleep after a busy day. In a joint family scenario, the same 'pain' excuse can be used innovatively. In a joint family you are supposed to take care of your spouse when they are feeling down. So when you or your partner complains about a random pain one can go to their rescue and escort them back to the room. Once the door is closed all you have is all of each other to yourselves. But beware of the sudden knock on the door: someone may get eager to help you with a painkiller or a pain relief ointment.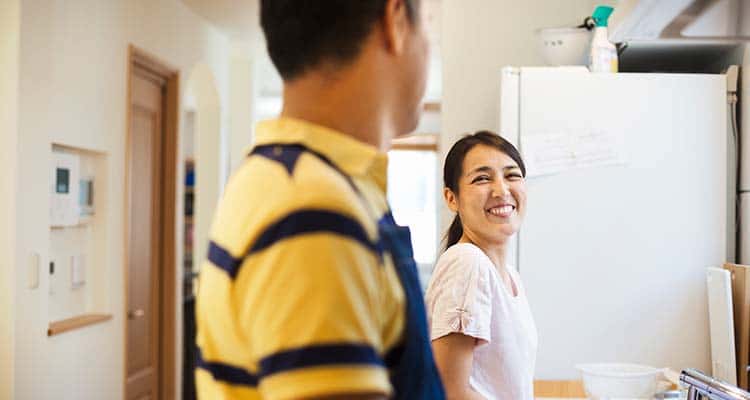 4. We need to talk about it
In the middle of a family discussion it is very hard to support your spouse, even when you know your partner is right. There are a lot of things to consider: age status, relationship hierarchy, family's position on the particular matter. If you have good communication with your partner you can diffuse these situations. You don't need to go against your family to declare your support for or against your spouse. You can simply draw your partner away from such situations without raising suspicion. Just solemnly call out to your partner and say, we'll talk about it, privately. Whether you talk about it or not, you can soothe your partner with sensuous lovemaking.
Related reading: How our sleeping improved when we gave the children their own bedroom
5. Let's call it a night
A joint family is a lot of fun, be it a holiday or a wedding season, a family outing or a short trip to the mountains. A family that celebrates together stays together, or vice versa. But these are the times a couple wants their personal space, too. An occasional stolen kiss or a teasing eye contact across the room sometimes just doesn't cut it anymore. Here's what you do: yawn and declare that you are calling it a night. Let it be known to the whole gathering that you can't keep your eyes open for a minute more. Then tell your partner especially not to wake you up when she or he goes up to the room to sleep. Throw in a little wink if you can. Once you reach your room, rest assured, sounds of footsteps will follow. And when your partner gets there, you can either play coy and hard to get or make better use of the time alone.
I wish I could make out with my husband any time but we live in a joint family