The absolute horror of gang rape
The phrase gang rape implies so much horror that I don't know about men but it is difficult for women even to say the phrase loudly in their minds.
Our nation is reeling under the aftermath of one such incident and what makes the incident even more horrifying is the age of the victim. It is a child of 8 years, innocent of the ways of life. It is unimaginable, but it is true we cohabit in this planet with some demons.
Child or older women; innocent or mature; drunk or non-drunk – does any factor change the intensity of the effect of gang rape on the victim? Or do any of these factors reduce the heinousness of the action?
No. Nothing can change this phrase. It is an absolute horror.
However, the shameful fact is, after going through this horror the victim has to beg for justice. A few years ago, the nation shook with the Nirbhaya gang rape case, but the late victim's parents are still waiting for justice.
In this kind of helpless situation, justice becomes a fantasy of the masses. The fantasy has been captured by fiction like many other fantasies.
Related reading: What are your legal options when breakup leads to revenge porn?
When justice becomes a fantasy
Interestingly enough, in one movie playing on this fantasy, Mom, Sridevi has got the national award for Best Actress posthumously, for extracting justice for her stepdaughter by going off the system.
When I see posts or videos online about "Why parents ask their daughters to come home early but not teach their sons not to rape", I always think parents are not necessarily the demon here to be anxious constantly about their daughters. Because they are only worried about the demons lurking everywhere waiting to hurt their daughters. Their daughters are in their control, not the demons lurking everywhere.
Their daughters are in their control, not the demons lurking everywhere.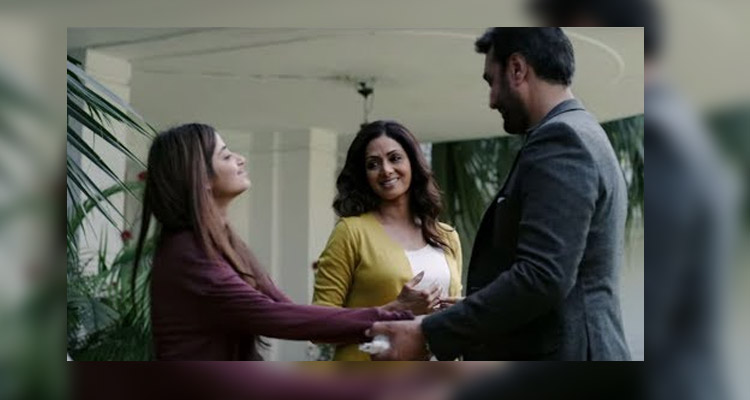 So they need to do what is under their control to protect their daughters and even sons.
Parents can't always protect their children, no matter how hard they try. After their children get hurt in a gang rape or in a road accident committed by a drunk son of a rich father, the world comes crashing down. The only thing on their mind is getting justice for their children.
But the parents have seen the world and they know demons can get away easily after hurting their children. There is no guarantee of justice in the real world.
Justice is elusive in the real world. It is a fantasy, which can be dreamt of but can't be achieved.
The avenging stepmother out to seek justice
Sridevi played such a parent yearning for justice in the film Mom.
Devki is a biology teacher in school and Arya is in her class and calls her Ma'am like other students. Actually, she is Devki's stepdaughter but refuses to accept her as her mom. Arya and Devki antagonise the rich playboy of the school, Mohit when he sends a dirty message to Arya. After getting rejected by Arya many times, Mohit, with his brother and his cronies rapes Arya.
Arya does not get justice from the system due to lack of evidence. Arya and her family are shattered because of the tragedy and the impotence of the law. But Devki does not sit down and take it. Using her intelligence and expertise in science, she starts taking revenge.
The inventive way of taking revenge has been tried in 1980s dramas like Andha Kanoon and Akhree Raasta. Maybe the dated premise is responsible for the lack of enthusiasm shown by the viewers for the film. This is not the only limitation of the film. There are many others. An important one is that I have certainly seen better performance by Sridevi in other films. Then the strong feeling of Devki after Arya's rape does not feel natural. The circumstances shown before the incident don't convey in any way why the stepmother's anger should edge over the father's anger. Two talented actors Akshaye Khanna and Nawazuddin were wasted in thankless roles. There were a few loopholes in the plot too.
Whatever may be the problems with the film, one thing can't be denied. The film talks about the eternal topic of parents' anger overpowering everything when anyone tries to harm their child. This anger has the potential to spread real fast.
We can feel this anger spreading all around us in real life. We hope justice, instead of being a fantasy becomes a reality for Asifa, and for all the other nameless boys and girls who have been victims of this horrific crime.