The issue of infidelity is a harrowing experience, not only for the betrayed partner but for their kids too. Children at times do not have the ability or the courage to express. We don't know how the daily fights affect the young mind for whom the parents are no less than gods.
The question posted in Let's Discuss Infidelity was: "How do infidelity issues between parents affect the minds of their kids? Are there any practical solutions?"
[restrict]
Responses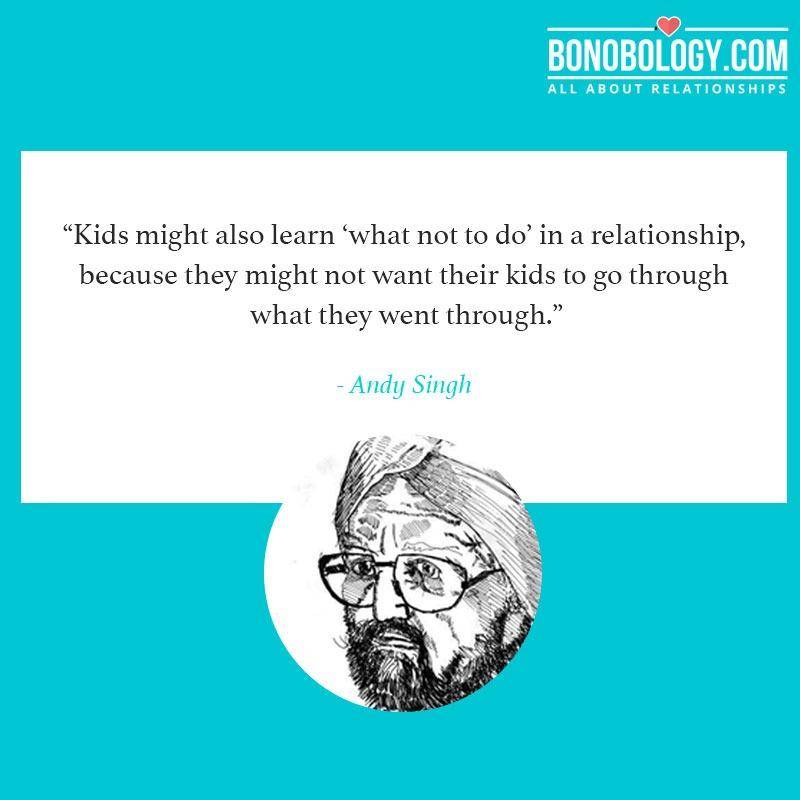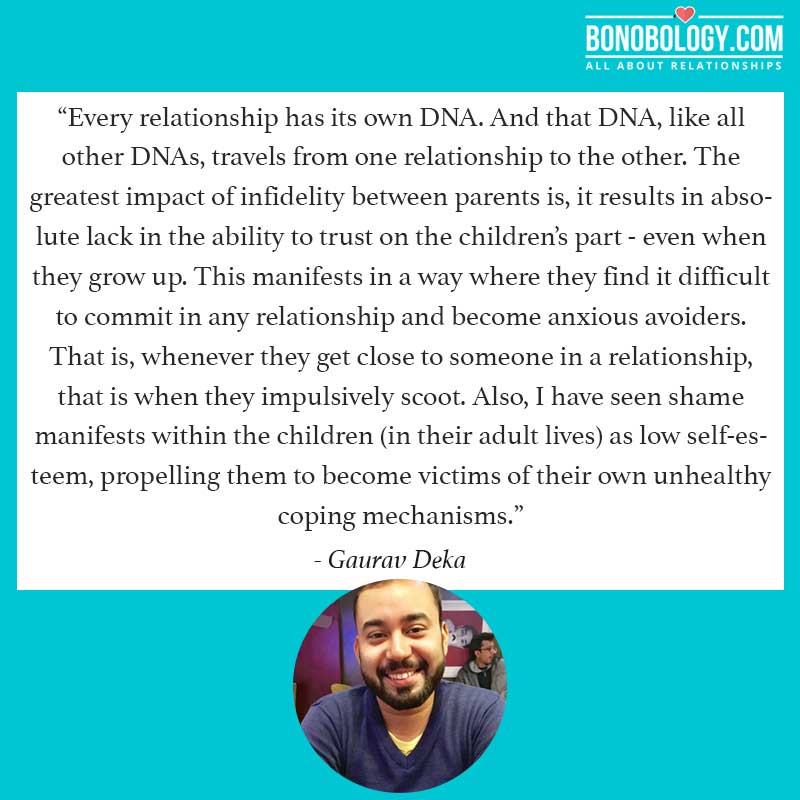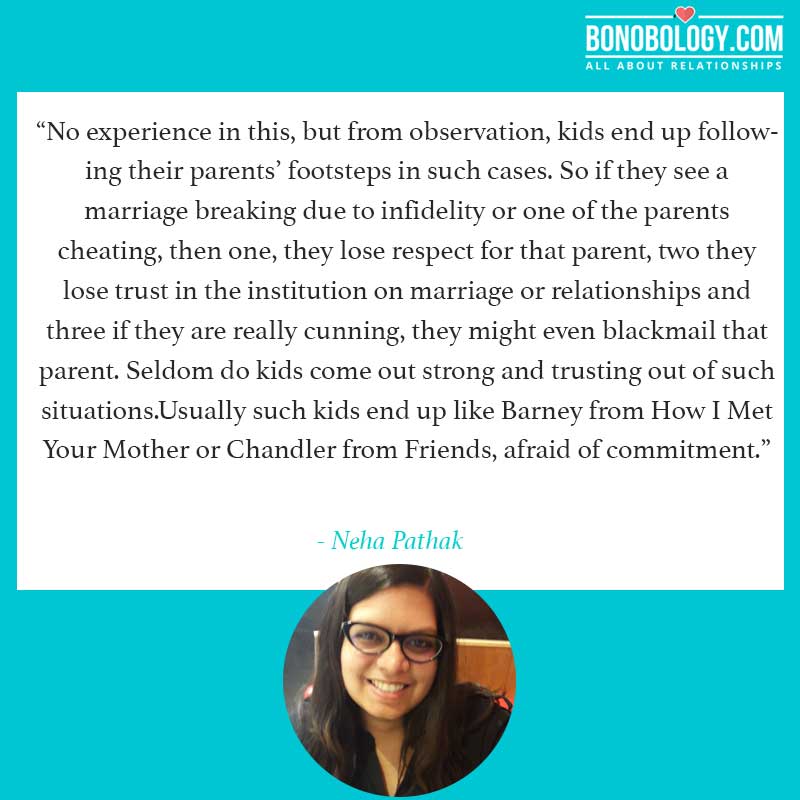 Do you know a friend or a relative who had to live through an unpleasant phase of their parents' infidelity?
For help you can consult our counsellors at Bonobology or feel free to share your views with us at Let's Discuss Infidelity.
[/restrict]

SaveSave