Falling in love is not in your hands, it can happen anytime, anywhere. I am Deepshikha, and this is my story of when I fell in love with my husband.
I was 27. My mom was desperate to get me married. And as we all know, a woman is called single before 25 and after she is just unmarried.
When my mom asked if I had a boyfriend, I said no and within seconds she opened the Shaadi.com profile that she had made for me. It became a task for me every day to check the matrimonial prospects.
And one fine day, I came across this profile. He seemed well-to-do. My mom got super excited and called the number on the profile page. That single call gave me an adrenaline rush. It crossed my mind a hundred times that I might end up getting married to this guy. Somehow, I had a very strong feeling about it. By then, my mom was done talking over the phone with the guy and said that she had given my number to him and he would be calling me in about 5 minutes.
My mom is a single working mother and she has done more than my father would have done if he were alive. She has made us two sisters independent and taught us the practicalities of life.
We talked for about an hour. He was looking for a soul mate, because his ex had dumped him. I hung up the call, saying, "First get over your ex and then think about marriage." His parents then called to say they wanted to see me in person and take the talks forward. I thought I'd dodged the proposal but alas! I didn't!
We went to his city to meet his parents, to see his home, and most importantly, meet him. Our first meeting was quite casual, talking about work, friends, etc. Once the meeting was done and we were about to leave, he offered me a ride on his bike to see the city. The ride made me feel he was a long-time friend. After returning home, his father came up to my mom and told her that his son wanted to marry me. My mom came back to me for an answer. I was perplexed. How could I say yes after one meeting? I asked for more time. They agreed.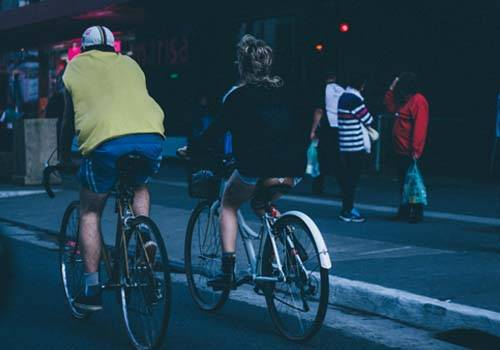 Related reading: What happens when a woman is married and yet falls for her boss?
After a month I gave a green signal to mom, as she loved the guy and the family, and for me it was important that my mom should be happy. He called every day of the yearlong courtship.
In my mind, it was not love from my side, it was just liking. But for my mom's sake, I went ahead and started shopping for the wedding. Shopping should cheer me up right? But it didn't.
I was lost in my own thoughts. I didn't know how to deal with the emotions. Overwhelming would be an understatement here. Leaving mom alone and shifting to a new city. That thought sent shivers through my body.
Finally D-day came. I wasn't even a bit afraid of the whole wedding. In fact, he was! Suddenly, all the overwhelming emotions and sadness that I was going through the courtship year had vanished automatically. However, love was yet to be found. But at least I became hopeful that love is just round the corner.
As you all know, Indian weddings are all pomp and show. The rituals are never-ending. Then it was bidaai. I was crying my heart out and then I saw my husband crying with me. At that moment Cupid struck me and I fell in love with my husband.
You can't ever say that you will fall in love at this particular time or that particular day or next year or this month. You never know when it will happen. But the day it happens, I can guarantee, it will be the best day of your life.
Why Bollywood romance is never like the real thing: A married woman's rant
[mc4wp_form id="10924″]
Published in Single and Dating