A couple of months from now, people will (hopefully) know me as the woman who drove solo from the UK to India, a drive that will take me across some 32,000 km, across the Arctic Circle, the mountains, deserts and Prairieland of Europe and Asia.
It will be two continents and 32 countries. I will be aiming to create a world record and this will be recorded and observed by the Guinness World Records.
Let me tell you a little more. I will start from Luton in the United Kingdom, head towards the Arctic Circle via multiple European countries and cities, driving an average of 700 km per day. From Rovaniemi in the Arctic Circle to Nordkapp, the northernmost point of Europe, driving 708 km north of the Arctic Circle. From Nordkapp, I will head to Kilpisjarvi to visit Treriksroset, where three counties meet in the Arctic Circle. This would be the longest car journey driven by a woman solo in the Arctic Circle.
At the moment, as you can understand, my home is abuzz with excitement and planning. My husband and sons are doing everything they can to help me; I wake up at four every day to put the bits and pieces of this monumental journey together.
Related reading: It took 7 years for me to find acceptance, love and respect in my marriage
I am glad you asked me, why I am doing this. I mean, apart from my passion for driving and travel and social causes and charities that I want to support by doing this, there is a story; my story, and also the story of how my husband stood by me and has given me my wings or wheels, if you may say so!
Nine years ago, I had met with an accident while on my way back home from Heathrow (airport). It was a horrible accident that left me with severe orthopaedic injuries. I got the best medical help and expertise and my husband who is a surgeon made sure that I was looked after in every possible way. There were long periods of physiotherapy and physical rehabilitation, but there was something else that was holding me in its grips.
I began to suffer from post-traumatic stress disorder (PTSD). For nearly four years after the accident, I became a shadow of who I really was.
I couldn't go back to my dance as a classically trained Bharatnatyam dancer. As a woman, who had always loved being on the road, I would barely step outside the confines of my home. I was afraid to get out of the door, into the car, and on the streets.
My husband took over the many tasks of running the home. He would get the groceries, get the children ready for school, help with the meals. He understood what I was going through and never picked on me or taunted me for what I had become on account of the PTSD.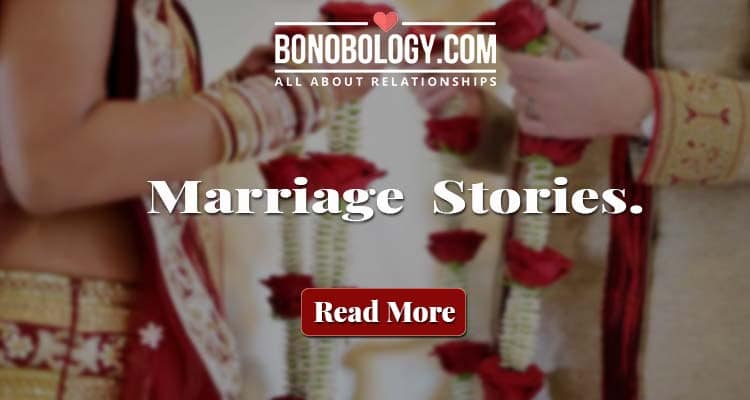 During those years, there was not a single jibe or any pressure. He was simply there. He filled in the gaps, silently, without making a fuss.
Related reading: We revel in the smallest things: Rakshit Shetty and Rashmika Mandanna
In 2011, I made a vow to get back to my life and to challenge myself. I started to get behind the wheels. First, the street where we lived, then the roads in our local area…
He was there every single time, encouraging, patient, happy and proud. I started small, and then slowly took to the motorways again. This was in 2013. Those horrible and frightening memories of the accident and the aftermath could no longer keep me a prisoner.
In May 2015, I again took to the road: from Luton- Glasgow, Dundee, Aberdeen, Perth, St Andrews, Edinburgh, Lake District and back to Luton in three days covering over 2500 km. This reminded me of my former self – once, when my husband had missed his flight to Scotland, I had taken over the wheels and done over 1700 km return trip from Southern England to Aberdeen, Scotland in less than 18 hours.
Now, I will be driving solo. I have not only conquered my fears; I have gone beyond them.
As I will be away for these 75 days, my husband will look after the home and our children. They are so happy for me, my sons and my husband. Even if I am going solo, it is their love and support that gives me reassurance and motivation.
We have both learnt that marriage is a partnership; an equal one at that. You rise to the challenges that life throws at you. You love and respect each other, and encourage your spouse to dream big.
And yes, you are your own hero. If you need rescuing, you have to rescue yourself.
As told to Prerna Shah