While sex becomes a permitted but veiled reference after marriage, it's different when we talk about how single men and women approach it. There are too many factors, choices, confusion regarding making the right decision, giving into impulses, morality and ignorance.
We conducted a few personal interviews to find out what exactly the current crop of single men and women think about sex. We also went through books and research looking at biological, psychological and even evolutionary processes to get answers. And here's what we found.
General differences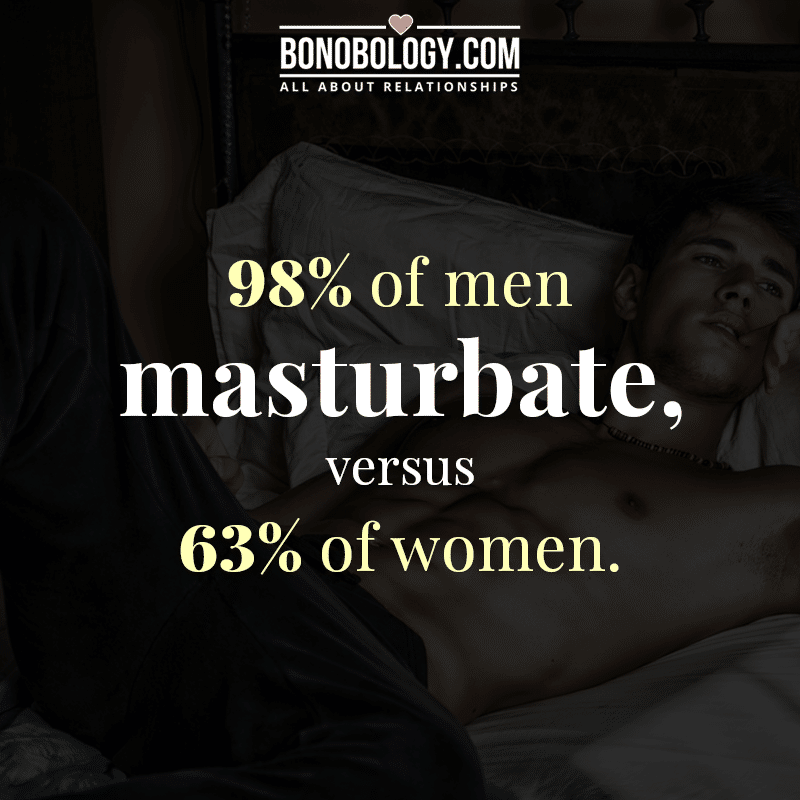 Men masturbate more (98% vs. 48-63% women). Men also watch and use more pornography while women use more fantasy.
Men are more than twice likely to have spontaneous sexual fantasies, most of them visual.
Men are also more categorically fixed regards to sexual orientation, while women are more fluid.
Partner of a taboo nature, like best friend's girl or sister's boyfriend are fantasised about by both but acted on more by men.
Choosing a partner
Men are biologically and evolutionary wired to react to visual cues. They experience sexual desire more frequently and spontaneously. Women are less likely to focus on one attribute, their sex drive is less spontaneous, more receptive to surroundings and varies with social, cultural and educational circumstances. Women are also more likely to reject potential candidates at this stage and prefer older partners (while to men tend to go younger). From an evolutionary standpoint this is beneficial in terms of finding someone with resources who will commit.
Approach and first contact
Men are more likely to approach strangers while women prefer to stick to someone known. She is more likely to use a direct approach if she knows him very well. Both sexes use flirting and texting as common methods. Men are more likely to focus on sex while women are more interested in a relationship. A woman will take some time to know him and is more likely to ask personal and work details.
First date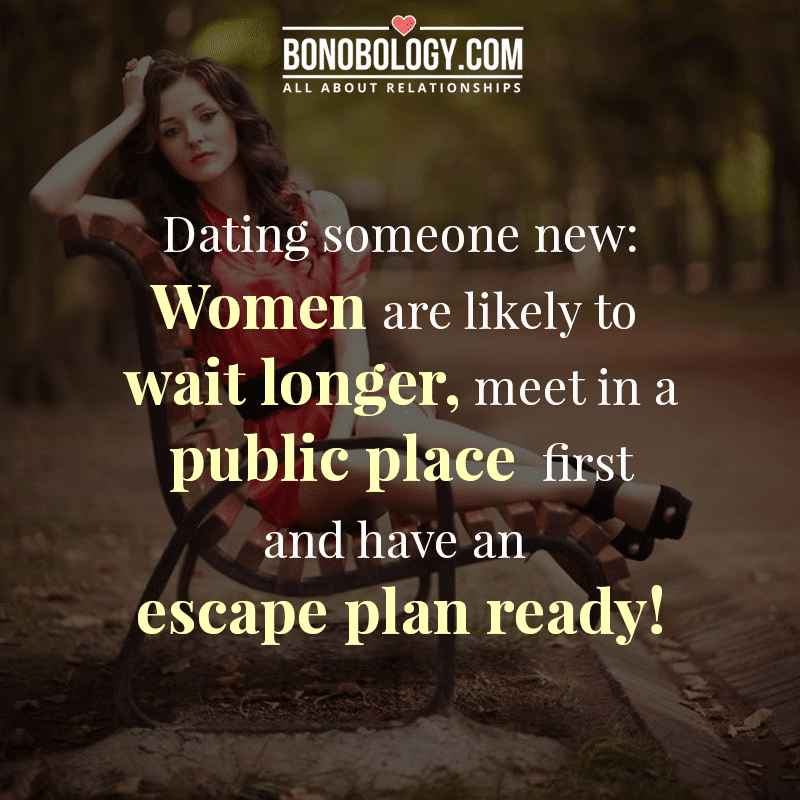 Women are more cautious, likely to wait longer, meet in a group first or in a public place and have an escape plan ready.
Women are also more likely to be put off by small details like body odour, bad manners, wrong etiquette or slovenly appearance. Men, on the other hand, are willing to overlook small things if they think they have a chance. Though body odour, too much makeup or too many demands are on their list of 'Not Her'.
Reaching first base/kiss
Expected by the end of first or second date by men, while women take up to 3-5 dates to warm up to it. They are also likely to ask for commitment or look for some signs of progress in the relationship. Emotions play a huge role for women while men are more often trying to get lucky.
Related reading: 4 top tips that will make you kiss like a pro
Women may have reservations with premarital sex. Age of first sexual act is also early in men though by a small margin.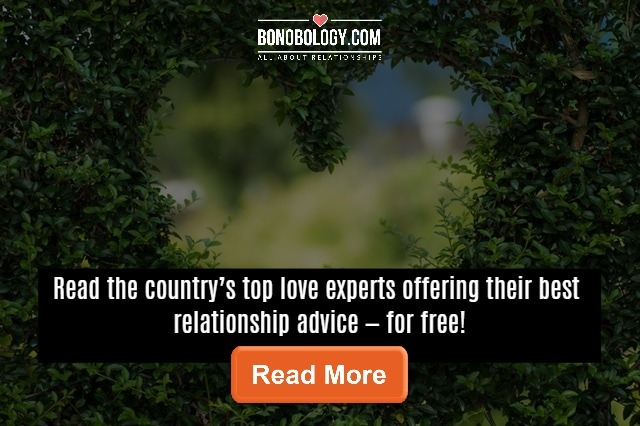 Actual act and preparations
Men are more likely to arrange the place of meeting.
Women are more likely to refuse in case of unavailability of contraceptives.
Regarding actual intercourse, it's unclear as to who takes the initiative. The first time may be difficult for both.
Women are less likely to reach orgasm and are likely to harbour more disappointment and guilt. They are also more likely to be done in one while men prefer to get more action if time permits. Women also expect professing of love, cuddling or pillow talk and commitment.
Later contact and impact on future relationships
For both sexes this is likely to depend on satisfaction derived from the act.
In case of casual sex with someone not well known beforehand, men are known to even forget names by 24 hours. Men are also more likely to brag to friends, while women are usually reluctant to admit. Men may also feel that they are being guilt-trapped into commitment.
In case of a more-than casual relationship, a new milestone is reached and the bond becomes stronger for both sexes.