He's a busy guy. And me is a busy gal. Together we have three kids we share. Errr.. We are still married.
The modern urban couple
It's no big surprise that we have what has come to be identified as a very urban, white-collar marriage. His work involves a lot of travel, an almost equivalent amount of stress and yes, enough money to make it all seem worthwhile. We live in a gated community with an eye-wateringly high rental but enough friends and amenities to keep us and the kids occupied. The kids go to top-notch, difficult-to-get-into schools – because at this stage of our lives, anything that comes easily is not really worth the effort.
That includes parenting. Which for some reason had also come to become a larger part of my job description than my husband's. In the beginning, there was one main breadwinner and there was one (mostly) main parenting partner. So as long as the moolah flowed in, I was responsible for everything from healthy home cooked meals, vaccination schedules, school admissions and submissions to all the intermediate jingbang, like entertaining relatives and friends, keeping track of birthdays and anniversaries and ensuring that the 'house was a home' – blah!
It was a semi good arrangement which was dull, dull, dull and left us both resenting each other's perceived 'freedoms'. Going out and earning a living unimpeded by constant potty crises and school projects involving toilet paper rolls, endless play dating and birthday party gifting – how difficult could that be? Sitting at home with two maids on hand and WhatsApping car pool groups and lunch ladies – how much easier could life get?
Then epiphany struck
Well, life got much easier quite accidentally. When one person in this almost equal relationship decided to expand her scope of duties. You see, when you end up having two (then) kids, you realise that you have control over: squat! The to-do list is never-ending and there is no way that you can please two bleating babes, completely and satisfactorily – ever. And that realisation is pretty darned liberating. And that's when I decided to stop being the parent in charge and start writing about being one.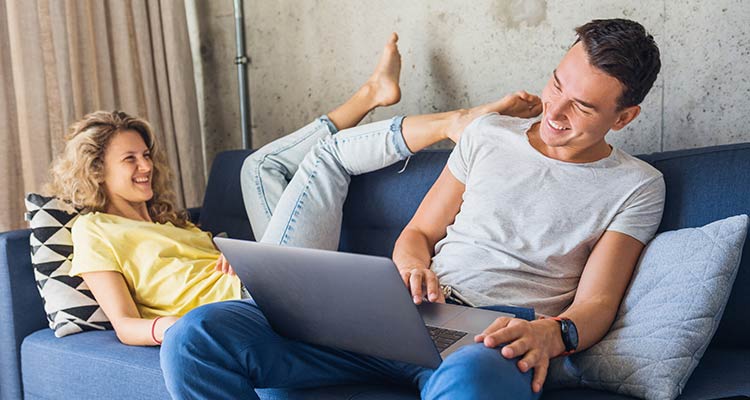 Related reading: Incredible story of how competition and collaboration helped bring up two kids
No set rules or roles
Soon enough, my new interest started growing into a 'venture' and my 'benign neglect' parenting style since has reaped rewards that I hadn't expected. And I'm not even talking about the kids here (who are doing quite alright, for the record). The relationship between my spouse and me has never been more amiable, for lack of a better word.
The battle lines are long smudged over. Neither of us assumes that the other will be there to cover up for our presence/absence – even though most of the time we ensure that it doesn't happen. Ironically, there is now more room for breathing space, when the duties and expectations aren't neatly divided. I drop a ball and he drops a bat, and usually life still is all a-ok. One incident stands out among others. It was when we were moving to Dubai. Band baaja and 2 little kids. We needed to get their admissions done before we moved. So, given our division of labour, it meant that I did all the necessary processing for said admissions. However, what (at that time) pregnant me did not realise was that school admissions means interviews – in another city, not to mention country.
When one drops the ball…
So I did the research, filled forms and paid registration fees, etc. and happily thought that the job was done and ticked it all off from my to-do list. It was only when the school called to schedule an interview that I realised that I couldn't travel, as I was 9 months pregnant. So the spouse was called to handle it. He went about it happily though! He did have to reschedule his calendar a bit and no, he didn't miss the exciting chance to roll his eyes at me before he left.
But the real fun started when I started getting labour pains when he was in Dubai for the interview. What were we to do? So I just told him to finish the damn interview and come back to me as soon as he could. I couldn't tell him to leave the interview and run, could I? As the bacha would be born anyhow but admissions couldn't wait! Fortunately, they were back before anything could happen and I did manage to hold on. My c-sec happened when my family was back in India and the husband was firmly beside me. Everything panned out fine.
Our lives and relationships are not meant to be silos and compartments of rules and roles. Once we get out of the finagles of what we think is the right way to work out the rules of a relationship – is when a relationship truly takes wings, and learns to soar on its own!