"We met in high school days. I was still too wet behind my ears. We were good friends. He would pick me up for study break, lunch, and always back home together. He would also help me with my studies. Such a focused guy he was! I never had it in mind that we would ever be such sweet lovebirds," Sharifah said passionately.
Twenty years old, born HIV positive, Sharifah Nalugo's face shone while talking about her love life. After high school, they joined university together. He broke his silence there and expressed his love for her. She was shy, confused and afraid of her HIV Positive status. But the courageous girl decided to reveal the fact to him. Initially, he didn't believe this and thought it a silly excuse for her not to love him. Sharifah had to work a lot to convince him. At the same time, she got ready to accept the end of a beautiful friendship. But to her surprise, he said, "Still I love you. I will be there for you throughout your life." All of a sudden, her world became colourful. She never imagined dating a boy like other normal girls. She was paying for a deed that she never hadn't done.
"Is it a smooth walk for both of you, your journey of togetherness as lovers?" I asked her. She smiled and retorted, "Is it a smooth road for any lover?"
He is open to all about loving her but he is not open about her HIV positive status. He respects her for her social work. He adores her when she fights for the right of HIV Positive people. But he becomes moody when she reveals her condition socially.
The bonding of a relationship depends on a healthy sexual life too. So it is really challenging for both Sharifah and her boyfriend to live a safe but satisfactory sexual life. They always need to keep an eye on safety measures while fulfilling their physical needs. She accepts it as her responsibility, because she is dating a HIV negative boy being a HIV positive girl.
"In spite of my being HIV positive, we are a normal couple like all couples. We can't get rid of our sexual desires. But most of the time he wants the bond of flesh on flesh," She said. Her words made me feel the pain of helplessness that we need to face time to time in our lives. Still, Sharifah is lucky enough to find her love. There are numerous souls, deprived of love of someone special; like those wild flowers that stay untouched, unseen forever.
Related reading: When their worst fear came true, true love got this gay couple through
"Do you have plans for your future with your lover?" I wanted to know eagerly.
"We often talk about our future."
"We both see a life of togetherness. But the future is always unpredictable even if you are a healthy person. Isn't it?"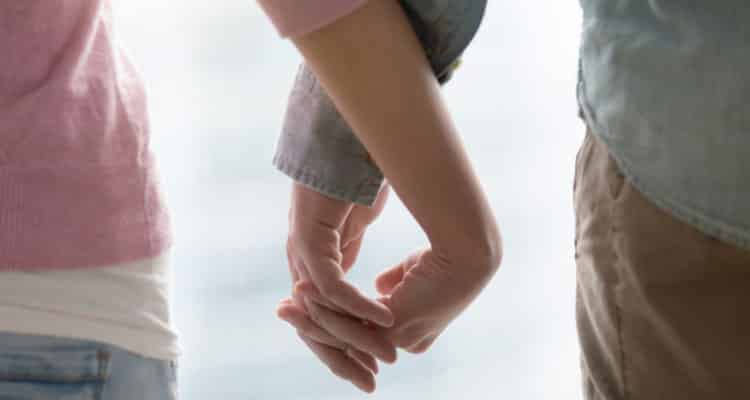 "I have the capacity to make tough decisions for myself if time and the situation demand. I am a very patient woman. But like a normal sensitive girl I hate being hurt by someone too." She answered me in a deep voice and took a long breath.
I hope her dreams will come true and these two lovebirds will fly up to the horizon spreading the message of true love and care.
Author's note: Sharifah Nalugo, born HIV positive, Ugandan Miss Young Positive, is a social activist. She fights for the right of HIV positive people, teaches the young generation about HIV prevention and helps them cope with the stigma that comes with being HIV positive. I was privileged to write an article on her for a website. After knowing her beautiful inner person, I was curious to know her as a 20-year-old girl. I hope the day will come soon when medical science will defeat this disease and HIV positive people will live normal lives.
https://www.bonobology.com/differentiates-abusive-relationship-normal-one/