Body shaming on social media has become rampant, and this is having negative consequences on the youth today. A single comment on social media could ruin someone's day, week, or even life. Eating disorders like anorexia and bulimia stem from body shaming, and those are illnesses that are almost always life-long.
It's time we stop body shaming, including comments we think 'are just for fun', because we don't know what the other person is going through. Let's do our best to make this world a safe space for everyone, for all shapes and sizes. And if you are struggling with your image, here are some ways on how to deal with body shaming.
Overcoming Body Shaming
Mouni Roy, a popular face from Indian television fell prey to a round of uncouth and vicious comments from hundreds of people just because she decided to wear an ethnic outfit which according to the comments looked as if the lehenga was draped on a skeleton. The comments were not just personal but also uncalled for.
This is just one such example. Women from all over the world, no matter the area or field of work they are from, encounter unwanted comments from people about their weight. Body shaming on social media has reached a new level, and it has become increasingly difficult to disassociate ourselves from people's comments.
If you want some tips on how to deal with body shaming, continue reading!
Related Reading: My Aunts Are Body Shaming Me And I Am Losing My Self-Esteem
Beauty standards
Which brings us back to a very basic thought- who are these people who are so full of hatred and judgmental to the core about everything that goes on around them?
It's not just celebrities who fall prey to this either, women all over the world are forced to deal with body shaming. It has been imbibed in our minds for centuries that a beautiful woman equals to fair, slender and petite. And thus every woman is benchmarked and compared against these beauty 'standards'.
Girls are sick of fairness creams and dietary plans. Women love their curves and they love being skinny too. They just want to live life happily and have fun! Instead, they are struggling with overcoming body shame and constantly questioning their self-worth.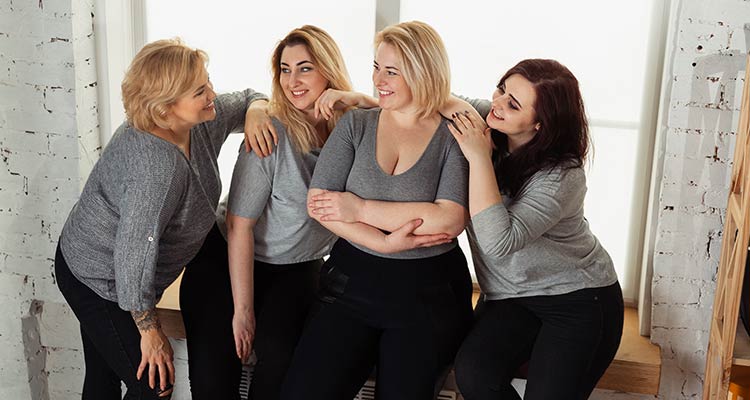 The online bullies
Nargis Fakhri, actress and model, walked the ramp for a label that supports Indian artisans. But that is not why she made it to the news. Instead, people made her photos famous because of her weight gain. People even turned into career counsellors asking her to focus on her career by becoming thin again. Now, let's remember that women gain weigh for many reasons, including health and hormones. And, none of these are anyone else's business. Nargis waved off the negativity and shared that she in fact is immune to such comments. But that doesn't make it any less hurtful and enraging.
There was a video going viral of actress and businesswoman Priyanka Chopra talking about a somewhat similar topic of how women are expected to be model of perfection at all times with their perfect skin and hair. Women especially are supposed to have skin, sans blemishes, dark circles, pimples or freckles.
However, men on the other hand, are touted as rugged and masculine with a few blemishes, wounds and unkempt beards. Ah, sexism, how we love seeing you everywhere!
We don't realize the effect of body shaming at face value. The comments that people make get engrained in someone's mind, and they are constantly at war with themselves. We make life a living hell for some people, without even realizing it.
To fit the bill of looking beautiful
Vidya Balan has never paid heed to body shamers. She became the subject of ridicule for her voluptuous body and one media personnel even went ahead and asked her if she was planning on losing weight to bag some glamorous roles.
Needless to say, the outspoken Vidya gave it back to the person in front of the whole media. Instead of getting bogged down, Vidya openly promotes a positive body image and often talks about how she feels comfortable with her body and no amount of trolling will change that.
Vidya is an apt example of how people choose to ignore the achievements, talent and skills of a person and focus on the so-called physical imperfections. She has been an inspiration for women in India, and has given them subtle tips on overcoming body shaming.
RJ Malishka was another woman who suffered mean remarks for her physical features. Malishka was body shamed for being on the heavier side and she made sure she shut the mouths of these trolls. She is of the opinion that constructive criticism is always welcome but personal attacks will be dealt with the deserving firmess.
Related Reading: He Wouldn't Marry Me Because My Breasts Were Too Small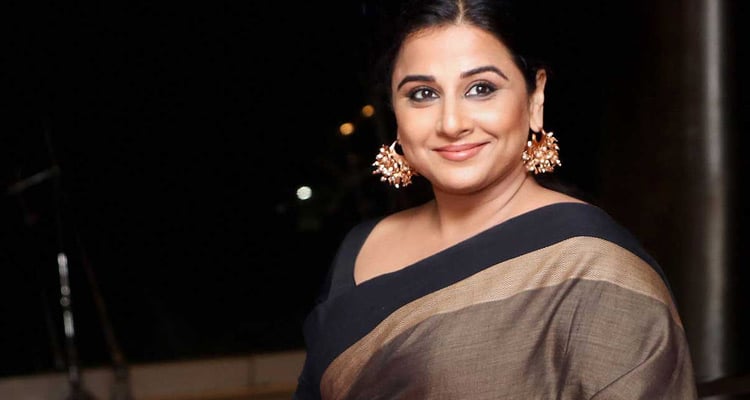 A woman is beautiful if she thinks she is! It hardly matters what the rest of the world thinks. If you have ever been the subject of such remarks, we're truly sorry and genuinely hope the world learns to be more accepting. We hope you have learnt a few tips on how to deal with body shaming, and are mentally and emotionally on the road to recovery.
While women all over the world, including celebrities like Anne Hathaway, Kelly Clarkson, Lady Gaga, Adele and Serena Williams, have been at the receiving end of this horrifying phenomenon, and are proudly battling it, India, too, boasts of its own strong women who are overcoming body shame and giving it back to these body shamers.
These women are great examples of people who glorify standing up for themselves, as it should be, and leaders in the movement to stop body shaming in our society today.
FAQs
1. What do you say when someone body shames you?
It may be difficult at first, but you need to learn to stand up for yourself. Cut those people off who instead of giving constructive criticism, insult you and make you feel bad about your body.
2. How does social media affect body shaming?
Social media has become a hub of toxicity. People are free to comment on anybody's post, and this has led to rising instances of body shaming, especially amongst youngsters.
Body Shaming Post Pregnancy Weight Gain – Being A Supportive Husband