This wedding season, are you struggling with how to get that perfect bridal glow? There are many skin care tips that can help you achieve this. From face masks to using aloe vera gel to drinking liters of water, your bridal glow is achievable. But most importantly, know that the glow also has to come from the inside. No amount of make-up and finery can get you that unless you work on it at least a few weeks ahead of your wedding.
Every bride wants to look her best on her special day. After all, it's that one day in your life when hundreds of people will have their eyes on you because you get to be the star of the day! From the bridal outfit, to makeup, to shoes, to photographs, everything must be perfect on your D-day. But to shine through all that painstakingly perfect preparation, you need to start taking care of your skin well ahead.
You don't need to visit any costly salon or go through treatments to look top notch on your wedding day. Just follow these tips everyday at least one month before the wedding and you will be the most beautiful bride ever.
6 Tips To Get The Bridal Glow
If you're worrying over how to get the bridal glow, we have some great ideas for you to try. You don't need a lot of time to look radiant and fresh. You just need to follow a few simple things. We tell you six ways to get a simple bridal beauty treatment at home. Here are our tips for the bride to look dazzling on her wedding day.
1. How to get the bridal glow at home
Yes, a bridal glow at home is possible. There are things you can do at home that will give you the bridal glow within days. Your wedding skin care starts with the everyday habits that you start at home and from when you wake up every morning.
Related Reading: Getting married? 15 skincare tips for your wedding skin preparation
Watch your diet
Our looks are a reflection of what we eat. Makeup can make you look beautiful only externally, but to get that ethereal bridal glow, you must treat your body right. Include a mix of red, yellow, purple and green vegetables and fruits in your everyday diet.
These contain the vital antioxidants that make your skin and hair shine from within. If you are a non-vegetarian, focus on eating more fish than meat during this time. If you are a vegetarian, eat more tofu and soybeans. These foods contain fatty acids that will make your skin glow. Try this juice recipe to make your skin glow.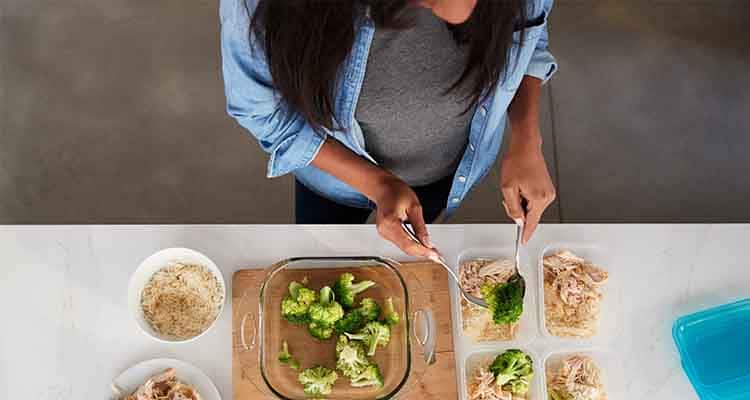 Drink water
Drinking three liters of water every day is the best way to flush out toxins from your body, which in turn help you get flawless skin. Cut back on those coffees and chais and drink green tea instead. If you like your drink to be tasty and more beneficial for your skin, try detox drinks.
Cucumber, lemon and mint, lemon and apple cider vinegar and fruit slices infused water are some of the easiest and best options available right in your kitchen.
Sleep well
With your wedding day around the corner we can understand your stress levels are spiking, and you can't really help it. It's an overwhelming time for every bride. But to look your best and not lose your mind amidst all the hullabaloo it's important for you to get enough sleep. Yes, add sleep to your skin care regimen if you are worried how to get bridal glow.
Don't compromise on 8 hours of sleep every night. If you are unable to sleep well, try acupuncture for sleep. If you don't get time to complete your sleep at night, take beauty naps whenever you get a chance. Your mind needs to rest for your skin to glow. This is one of the most important pre-bridal preps. No bridal glow face pack is necessary as long as you are getting sufficient sleep.
2. How to get a bridal glow in a week
Yes your pre-bridal preps just need a week. You don't need a lot of time actually. As long as you are diligent and have a suitable skin care regimen, you will be fine. Follow these tips for a glowing face before your wedding.
Face masks are a must
Last minute face masks don't make a big difference to your skin. So start early. Applying various types of face masks according to your skin type helps clean your pores and makes your skin look fresh. Search for bridal glow face packs that you can make easily at home.
Related Reading: How To Write Wedding Vows (And What You Should Never Write) | 2020
Irrespective of skin type, a banana and aloe vera face pack will give you smooth, hydrated skin. This is a great way to get a bridal glow with inexpensive ingredients. Use bridal skin care products with these ingredients and watch your skin glow.
Don't ignore the rest of the body
We often tend to ignore the rest of the body. But it's not just your face that will be the showstopper on your wedding day, right? Skin care does not end at your face. So to get the perfect glow on your whole body, apply a body scrub.
You can mix coffee and coconut oil to make a great scrub. After a bath, apply a good shea butter or cocoa butter-based body lotion to give your body that superstar glow.
Related reading: 12 Thoughtful First-Night Wedding Gifts For Your Husband
Follow the 3-steps skincare routine
Cleansing, toning and moisturizing are the way to have a healthy, glowing and youthful skin. Start your day with this routine and repeat before bedtime.
Choose a salicylic acid-based face wash if you have acne-prone skin, go for an orange-based one if you have combination skin and a strawberry face wash to take care of your skin if it is dry.
For the toner, go for something alcohol and paraben-free to keep your skin away from harmful chemicals. Moisturizer can be anything of your choice according to your skin type. If it suits you, it will give you a glowing face before marriage.
3. How to get the bridal glow naturally
It all depends on what you eat and your daily habits. Lots of fruits and veggies are a must, exercise and yoga are important and also drinking loads of water is important for skin care.
Have fruits
Piling up on fruits will give you plenty of Vitamin C that is extremely good for the skin and is one of the most important bridal skin tips. Have a fruit salad everyday to amp up your skin care. Make it with apples, lemon, oranges, pineapples. Having lots of fruits will give you the bridal glow in no time.
Exercise regularly
How to get the bridal glow? Working out regularly helps a lot. You should start at least a couple of months before D-day. You can try different yoga positions because it will rejuvenate your body from the inside.
You can try brisk walking, aerobics or Zumba. A number of online classes are available now or you can take help from You Tube fitness videos.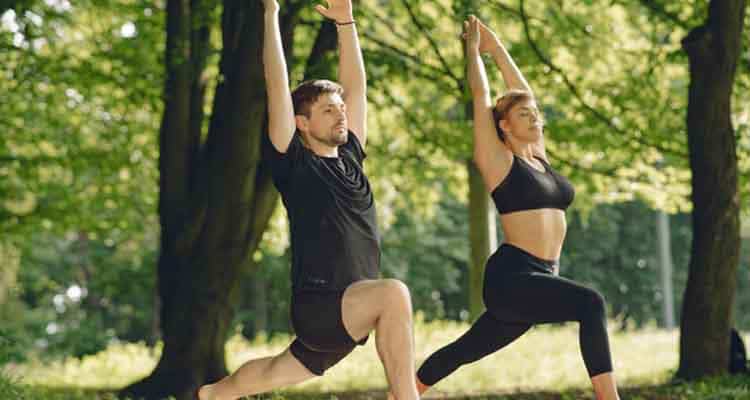 Get rid of the stress marks
Use a cucumber mask or just pure cucumber juice around your eyes to lighten the dark circles. Work stress can get to us. Managing a work life balance is hard but one should pay attention to their skin and their needs. Some brides get stressed out by wedding plans too.
Avoid getting stressed and indulge in skin care to ensure your worries do not show on your face. If you can, then take leave from work at least a week before the wedding.
4. How to get the bridal glow by working on the skin
You need to take extra care of your skin. Here's how. Follow these bridal beauty treatments at home to be completely ready for your wedding day.
Avoid breakouts
Do not use any new products on your face before your wedding. Stick to products that suit your skin type. Use products you have used before. Don't assume that using a new product will change your skin magically and give you a bridal glow at home.
Work on the blemishes
If you have blemishes and feel it would meddle with the bridal glow, a good idea would be to see a skin specialist. There are a lot of products that talk about lightening blemishes but you have to know what suits you.
Related Reading: 12 Thoughtful First-Night Wedding Gifts For Your Husband
You can try natural ingredients to make a bridal glow face pack or go for a product recommended by a specialist.
Pay attention to your hands and feet
Most brides only focus on the face. But your hands and feet are as important. Exfoliate regularly and use hair removing products and moisturizing creams to keep your skin healthy.
5. How to get the bridal glow through social interaction
You need to have people around you to keep you pepped up. Spending time with friends is a great way to keep yourself occupied, happy and excited. This can reflect on your skin as well.
Meet your friends
Brides do get stressed before the wedding day, that leads to acne and dry skin. Talking to friends is a great stress buster. You will have the bridal glow if you have your friends by your side.
Meet the fiancé
Yes this can work wonders. You can share your feelings and worries with the groom. And if you can steal a moment together then the hugs, cuddles and kisses are great for getting the bridal glow.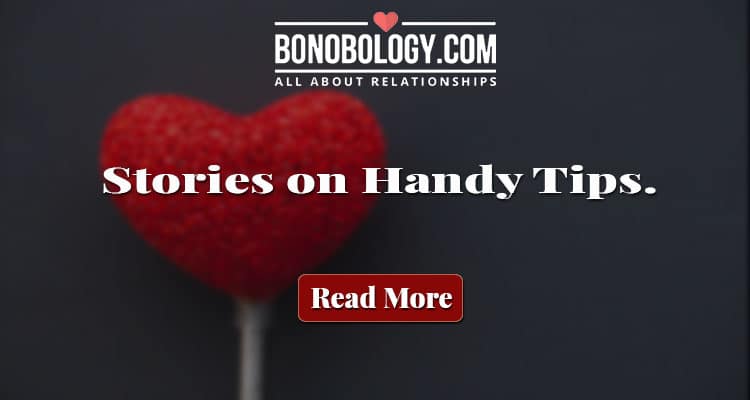 Talk to your cousins
You could be meeting your cousins after a long time at the wedding. Call them and talk about their role in the bachelorette party or in the wedding itself. This will make you happy and it will show on your face. There's no better skincare than joy an having fun!
6. How to get the bridal glow through relaxation
Taking some time off and spending time with yourself is one of the most important thing when figuring out how to get the bridal glow. Not everything is about face masks or eating well. Sometimes the bridal glow comes from being happy and relaxed internally.
Make a spa booking
There's nothing like a relaxing body massage. You can opt for a whole body treatment at a spa too. In fact, maybe you can visit the spa a few times before your wedding day. You could even book a couple's session with the groom for an amazing shared experience.
Go to a lounge
Yes, going to a lounge is one of our tips for a glowing face before your wedding. Some relaxing music at a lounge with a glass or two of wine is a good way to relax before a wedding. Don't opt for the fried stuff on the menu; instead, ask them to make you that salad with steamed broccoli.
Take a long drive
There can't be a better thing than a long drive to relax. You can take your parents with you, your friends or even go with the groom. It will be a memory you will cherish long into your marriage. Relax and get your mind off your worries. Your skin will thank you.
We hope this 6-step guide to gives you the beautiful bridal glow you want. Make this a part of your daily routine and we promise you the most amazing bridal glow before your special day. Remember, skin care starts with you and the habits you choose each day.
FAQs
1. How do I prepare my skin for bridal make up?
Keep your skin hydrated and healthy by eating well and drinking lots of water. Also, find skin products that are suitable for your skin so that they can work well. Make sure to follow a skincare routine of cleansing, using a toner and use lots of SPF.
2. How do I get flawless skin for my wedding?
There are many ways. First of all, say goodbye to stress. How to get bridal glow starts with how you feel inside. Moreover, have a good diet and exercise well along with taking care of your skin. Use home made face packs and drink plenty of water.
Love After Marriage – 9 Ways It Is Different From Love Before Marriage
8 Habits Of Couples In Strong And Healthy Relationships
Lady! Are You Secretly Asking Google These Things?