Have you ever felt attracted to a married woman and wondered how to seduce a married woman with text messages? Seducing a married woman just with the use of text messages sounds about impossible, right? Well, not entirely, in this age of technology. Text messages can become a medium of impressing any woman in the most convenient manner. No extra effort is required to seduce a married woman. You just need to be innovative and creative when it comes to texting a married woman with the purpose of seducing her. Make the seduction game irresistible for her, by sending her out-of-the-box text messages to swoop her off her feet.
Make the seduction game irresistible for her, by sending her out-of-the-box text messages to swoop her off her feet.
Seducing a married woman
Had a chance encounter with a woman who is just absolutely perfect? Does your heart skip a beat, when you look at her or talk to her? If yes, then you are probably falling in love. However, what if you find out that the woman is married? What will your next move be? You will obviously feel like you should not pursue her. Not because you do not feel like seducing her, but because you do not know how to attract a woman who is already married and familiar with the rules of seduction. A person's marital status should not be deterrent to love.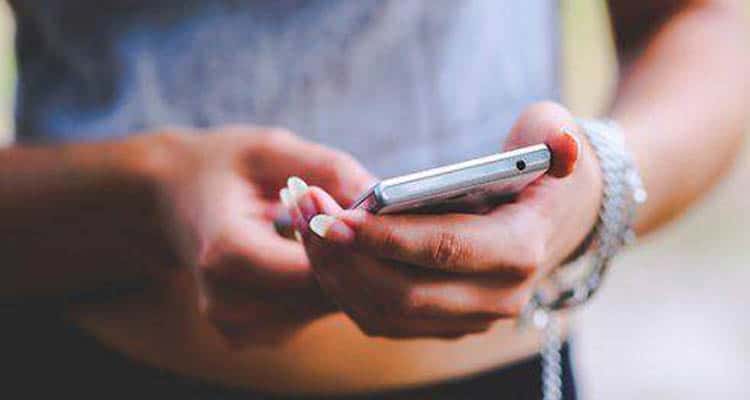 Here is a quick snippet of some tips on how you can seduce a married woman and make her fall in love with you.
Always shower her with reasonable and appreciable compliments, as much as possible, and just at the right time
Make her laugh and enjoy every moment she spends with you. This is what attracts women to men.
Initiate deep and meaningful conversations with her, on a variety of topics, so that she can forget about her married life issues. Perhaps a glass or two of wine would help? Here is a piece on whether alcohol takes the edge off a relationship
Do not judge, but listen to the problems of her married life, as and when she shares them with you
Give her the assurance that you will be discreet about the relationship with her
Encourage her in her professional pursuits
Be honest and straightforward with her
Apart from these tips, you can seduce a married woman with text messages as well.
Related reading: I'm in a long distance relationship with an older married woman, but is it love?
Why are text messages good seduction tools?
With the advancement of technology, it has become way easier to seduce anyone, anytime. Text messages are ways of expressing emotions and feelings in the best possible manner. If you are someone who is shy and cannot express his feelings face-to-face, then you can probably utilise text messages to your advantage. Without feeling awkward, you can express your love to the married woman you like.
Text messages allow you to be in constant touch with the married woman and make her feel special and wanted. Texting can eventually lead to phone conversations, which might increase your chances of developing a relationship with the woman. You just have to be smart enough to use appropriate words and emojis, in order to impress a married woman.
20 Ways To Seduce A Married Woman With Text Messages
Texting a married woman is not a cakewalk. First, you have to muster up the courage to text her, after getting her number. That again might be tough for you because married women rarely share their numbers with people outside their immediate social circles. Then. through your text messages, you have to show her that you are worth her attention and time. Text messages sent to her might actually be the only means of creating a lasting first impression on her. Once she starts to get into a habit of reading texts from you, she finds it hard to let you go. Thus, follow these 20 ways of seducing a married woman with text messages, to excel in the art of seduction via texts.
Related Reading: How To Seduce A Man Through Text Messaging
1. Start seducing by sending a blank text message
When you send a blank text message and get an instant reply to it from the married woman, then it means she is definitely interested in you and wants to know you more. She may reply back with something like a '?' or 'Hey, did you send this to me by mistake?' A blank text will give you an opportunity to initiate and shape the conversation, according to your desires and wishes.
2. Do not text back immediately
If she happens to text you, you have to ensure that you do not text back to her, instantly. By texting her as soon as you get her text, you will be showing hints of desperation, which a married woman would avoid. But do not delay too much. Here is a piece on double texting and make sure you never get to that.
Build the anticipation, and let her sit glued to her phone wondering why aren't you texting her back.
3. Emojis can be utilised to win her heart
You can convey your happy-go-lucky nature and playfulness by sending appropriate emojis in the text messages. You can either use the emojis already provided in the texting application or create new ones to capture her attention.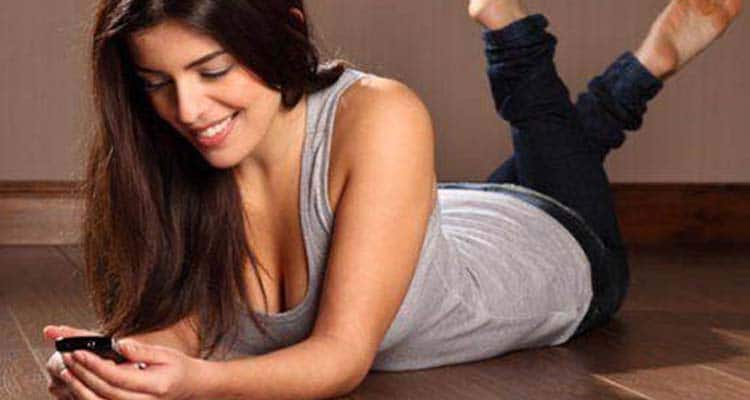 4. Use her errors in the text to tease her
Typing errors are common when you are texting someone. So, in case your woman texts you and it has some of these errors, you can use it to your advantage. Pull her leg for those typing errors and make the relationship between you two jovial. But do not overdo this, lest she will start seeing you as her grammar teacher and not someone who is interested in her.
Related reading: Is it Wrong to Date a Married Woman?
5. Make sure you send texts at suitable times
Timing matters a lot when you are trying to seduce a married woman with text messages. If you are aware of her routine and know she checks her phone in the night, text her during that time. The chances of getting a reply are also high if she has free time on her hand, and you may as well build up a conversation with her. If she is busy in the morning and you text her, she may dismiss it as annoying. So, time your texts and the replies to her text smartly, in order to make a lasting impact on her mind.
6. Text her right before bedtime
When she receives a text message from you right before bedtime, she will obviously go to sleep thinking and perhaps dreaming about you. If it is your text that she read the last before calling it a day, she may well go to sleep with your thoughts in her mind. But remember not to be intrusive and disturb her or her commitments to her family.
7. Implanted commands have to be incorporated in your texts
Simply put, an implanted command is a part of the sentence that has a hidden message for the reader/listener. They are not direct, but they let the reader know what they should be doing next, and they feel it is their own idea though. Through the use of implanted commands, you can plant some thoughts in the married woman's mind. She may just play along, and you will have an idea of how far would she go.
8. Text messages should be interesting but short
Remember, the married woman will not have the time and patience to go through long and boring text messages. Therefore, you must ensure that your messages are interesting but short so that these can grab her attention.
9. Avoid grammatical or spelling errors while texting
A majority of women are attracted to men who have exceptional skills in their respective languages. Thus, you have to avoid making any grammatical or spelling errors, no matter which language you use for texting her.
10. Use the knowledge of different languages to seduce her via texts
You can express your feelings for the woman by sending her a text in a different language. If she is not aware of the language, she will become curious and ask you about the text. Then, finally, you can let her know how you feel.
11. Give top priority to decency
Since you are trying to seduce the married woman, it does not mean that you forget your manners. Instead of going overboard and becoming filthy, you have to be decent. Also do not rush her.. learn to read her moods.
12. Be careful with the use of jokes
Making her laugh using sincere jokes time and again will seal the deal for you. However, if you use jokes too often, then probably it will kill the opportunity for you.
Related Reading: What Are The Consequences Of Affairs Between Married Couples
13. Let her know about the nicknames you have given her
Nicknames surely have a seductive overtone to them. So, you can think about a suitable nickname for your woman, and send it to her. This will help create a connection between the two of you and you can think about taking it a step forward. There are many ways that you can impress her through just conversation. Try them here.
14. Avoid being too meticulous and organised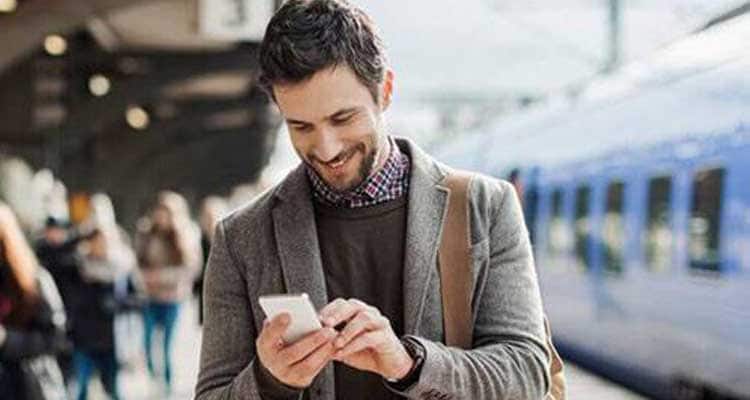 While texting her, you must avoid being too organised and meticulous. You must learn to go with the flow and reply to her, according to her replies. Catch her off-guard, by asking her out on a date. Spontaneity is the key to success, here.
15. Do not send her pictures of you
Women do not like the idea of seeing pictures of men who are pursuing them or their manhood. Your married woman will not be impressed by such a gesture. So, we advise you to avoid sending her pictures. When trying to seduce a woman with text messages, you out to play it right lest you get your number deleted or blocked.
16. And avoid asking for her photos as well
Even if things pick up really fast between the two of you, there is a line that must not be crossed. Do not ask for her photos through text messages, as this might spoil the game for you.
17. Poems, stories, parables can be used in your texts
If you are creative enough to write poems, stories, and parables to express your emotions for your woman, then it will be the perfect option for you. Send them via the text messages, to mesmerise her. In fact, look for flattering texts, words that flatter her personality, her beauty is good to seduce a married woman with text messages.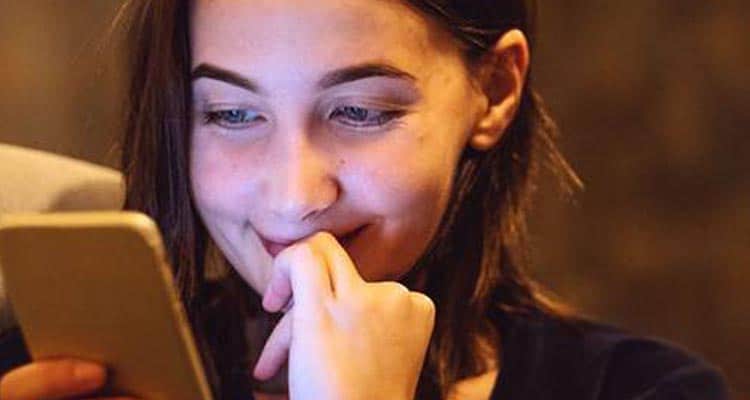 18. Do not always keep flirting
Text messages can give you an opportunity to know the married woman better. Therefore, do not just flirt with her via the messages, but also try to gain as much information as possible regarding her interests, her likes, dislikes, and so on. If she did not turn up for the usual morning walk, ask her if she is unwell. She will feel that you care for her, even from a distance. Makes a huge plus. These are the worst pickup lines, make sure you never use them.
19. Be honest and show your true feelings
You must also open up and share your true feelings with her, so that trust can be instilled in your relationship with the woman. Do not send bogus and made-up texts to her, just to flatter her, as it will not work.
20. Remind her of the precious moments spent with her
If you both have already met and shared some memorable moments with each other, then you can remind her of the same via text messages, to rekindle the flames between the two of you.
Learning the art of seduction using text messages is not easy. It requires your dedication and patience. But those of you who follow these ways can succeed in seducing a married woman with text messages without any hesitation and awkwardness. All the best!
8 Signs Your Friend Is In Depression and 6 Ways You Can Help