Love is a tricky thing. At some point, we have all been deceived. One moment you thought that everything was going to be all right, and the next moment – "Breakup". But hey, that's fine. Even though it never makes any sense, life is at times an endless cycle of breakups, makeups and relationship issues and you can actually woo your ex-girlfriend back.
Breakups strike in stages and can be nasty affairs, we agree. Once upon a time, you used to walk around hand-in-hand, flaunting your relationship. Now you and your girlfriend don't even stand 10 feet apart. You spend long waking hours scrolling through your old WhatsApp and Messenger chats. You have built, broken and rebuilt endless theories on what went actually wrong in your relationship and if at all you could change anything to get her back in your life again. How can you make your ex-girlfriend want you back? How to get her back when she has moved on? These are question that is often on your mind.
6 ways to make your girlfriend love you again
If you really regret the loss of your girlfriend and want to have her back in your arms, social media profiles, mobile phone contacts list, Instagram selfies and in your bedroom, then here are 6 wooing hacks you need to memorise. Breakups are painful but you can attract your girlfriend back to your life. You can impress her all over again and woo her back.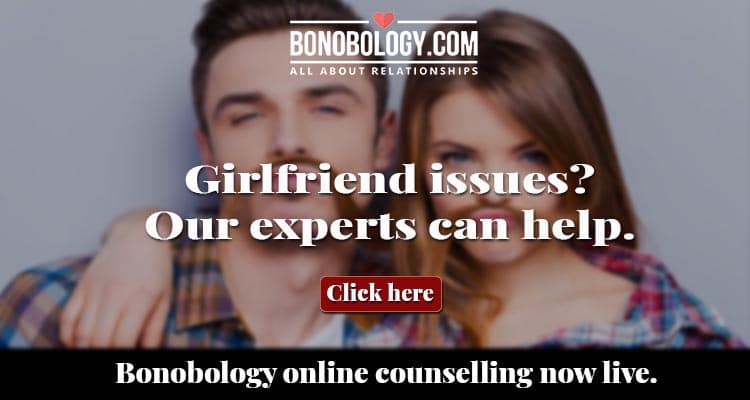 1. Avoid contacting her for a period of time
Yes. There is a general misconception that once you break up with your ex, you need to call and text her as much as you can. But that isn't the truth. A breakup leaves certain negative feelings and memories in the mind. You and your girlfriend both need some time and space to deal with it. In fact, by not contacting her you are giving her time to miss you. That's the best technique to woo her back.
Rather than pining for her, you can use this time to work on yourself and on your relationship issues. And if she sees that you are pretty much okay and dealing with life without her, there is a possibility that she might start abandoning old grudges too.
She might even develop a sense of respect for you. And then you stand a better chance of making things work for you too.
2. Test the waters and sort out the relationship issues
Don't ambush her with an out-of-the-blue phone call. It is always better to test where you stand in your relationship through a text message. Does she miss you as much as you do? Does she hate you? Has she moved on and doesn't want to speak with you? It is always safe and better to gauge the answers to these questions from the way she responds to your text messages. Then only you can start working on your relationship issues and your strategies and answers the question: How can I make my ex attracted to me again?
3. Take it slow and steady
Once you reconnect with your ex, take it slow and steady. Try getting over the post-breakup awkward phase with some easy-going and friendly conversations over coffee. Don't call or text her too much.
Don't pester her to meet you again and again. Give her the space she requires. If you act too needy or desperate, she might retreat from the relationship, again.
4. Avoid treading on the old paths again
By the time you seek a connection with your ex, I am sure you have both pondered about your mistakes. So the best way to have your girlfriend back in your life would be by not repeating old mistakes. Maybe you had commitment issues, maybe you cheated on her or maybe both of you had different priorities. Try working on your past mistakes, relationship issues and start afresh.
5. Keep the past in the past
Learn from your mistakes in the past. Do not allow it to overshadow your present. Breakups do cloud your thinking process. Talking too much about the past might churn bitter memories and cause unnecessary disagreements.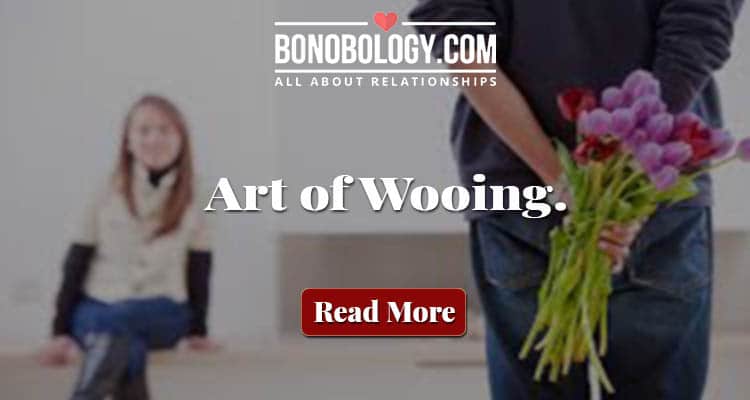 6. Showing that you really want your girlfriend
Actions prove better than words. And by action, I don't imply the sex. Once you get her talking with you, you need to tell her why you really want her back. And then, you need to back your words with convincing actions. If she needs you, you have to be with her. If she loses her temper, you have to be patient and calm.
If you enjoyed doing a couple activity together then ask her to join you. Has she helped you out with making a difficult life choice before? Then ask her for help. Show her what she means to you and how willing you are to have her back.
But what if she has already moved on with some other guy? How to win her back from another guy?
6 ways to win your girlfriend back when she has already moved on
If you both shared something real and meaningful, then she is going to remember it for a long time. True love doesn't fade away just like that. All you have to do is to remind her how she used to feel with you. And you have to do this the sensible way. She could be in a rebound relationship so you have a better chance.
1. Be a more awesome and attractive guy than her boyfriend
Ditch the guilty and remorseful you and try being an awesome guy whom everybody likes. Please be genuine in your attempts. You don't have to fake 'awesomeness' but simply try to live your life without her. While living your new life, make sure that your ex-girlfriend gets to see it. Breakups are not the end of the world. Remember!
Ex-back expert, Dan Bacon, advises that you should actually post your attractive pictures and everyday-life pictures on social media. In this way, she develops respect for you because you aren't acting desperate and begging her for attention.
At the same time, you have her attention, because seeing you as more attractive is bound to get her attention.
2. Never accept being just a friend
If you want her back then probably the worst mistake you'll ever do is to take the friend position in her life. A girl never likes to see that her ex-boyfriend has given up on her so easily. You cannot act like you're okay being friends with her now that she has moved on. This would create more relationship issues. Just think of how to attract her back in your life.
Rather, keep the game of attracting and winning her respect, on. When you talk with her through text messages or meet her, try to make her smile or remind her of a romantic moment you shared. Once she sees how you're still the same old romantic you, she'll start feeling attracted to you.
3. Never ask to change her mind
Women hate this argument: "If you could only change your mind you would see how I am better for you." You might actually be better than her. But if you directly go and sell yourself as the better one, she is never going to accept it.
There is a possibility that her feelings might change and she might get back to you. However, you should also be prepared to accept that she might not. Be emotionally strong and she is going to like that best about you.
4. Rekindle the connection
Ex-boyfriend and ex-girlfriend recovery expert Chris Seiter runs a website on ex-girlfriend recovery. While dealing with the issues of several women he noticed that many women wanted to get back with their exes in spite of them being horrible. A particular woman wished to get back with her ex who had cheated six times on her. The reason was simple – connection. Breakups happen but connection cannot be forgotten.
So, if you wish to get back your ex, then you have to touch the place where it will really pain her and she will respond. You need to give a shot at which factor kept you truly connected and work on it.
5. The no-contact rule
Chris also suggests following the No Contact Rule. It's a period where you deliberately ignore your girlfriend in order to win her attention. If she is in a rebound relationship this will irk her more because she is probably looking for your attention.
Contradictory, right? But it might actually work only if you do not avoid her completely. While you are giving her thinking space, try making her miss you very subtly.
6. Ask her to hang out
Before you ask her to hang out, try building a solid romantic friendship through text messages. Weed out the relationship issues that were there earlier. Keep her attracted and hooked to you until the right time. And when you feel that she trusts you and likes you enough to accept a hangout offer, do it. It's a simple and easy test. If she is serious about her current boyfriend she would never agree to hang out with you. But if it's a rebound she would.
So there is your chance. Make the most of it. Relationship issues and breakups are a part of life but how you deal with it that is the most important thing. How much effort you are willing to put in to woo your ex-girlfriend back is also a factor.
Getting your ex-girlfriend back isn't a game or a hunt. You really need to be sure of what you want. And if you do really want your ex-girlfriend in your life then you should work to make it a forever one. You just can't woo her back and then not put in any more effort.
Good luck, and win your girl back! But genuinely.
How To Get Over A Breakup Fast? – 8 Tips To Bounce Back Quickly