Finally deciding to put forth his side of the story, Hrithik Roshan released a statement on social media about his on-going battle with Kangana Ranaut. The Kaabil actor said that "Just like a nagging health issue sometimes ignored can turn malignant, this situation for me has unfortunately turned malignant. "
It was high time Hrithik took his courage in his hands and spoke the truth.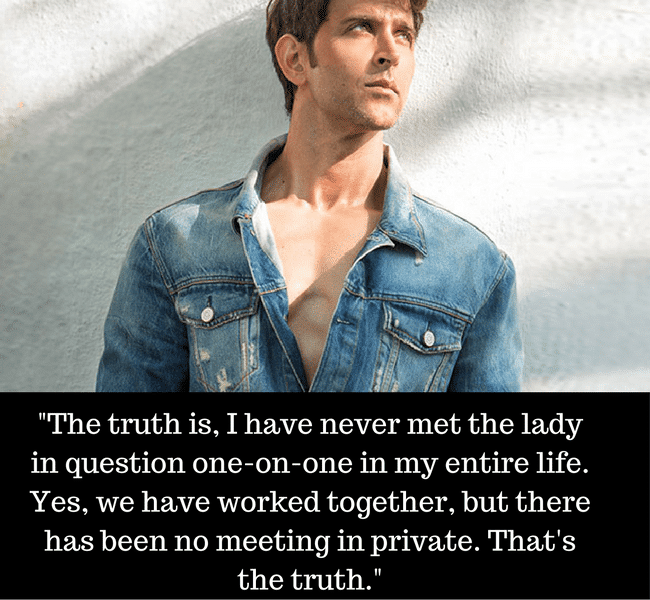 He further clarified that he isn't fighting the allegation of an 'affair'. He is very much aware of his failures as a human. He is rather fighting that 'hard-learnt' fact in life that a woman, even a single woman can never lie or be wrong. It is the 'man' who is always the aggressor.
But Hrithik is okay with that too.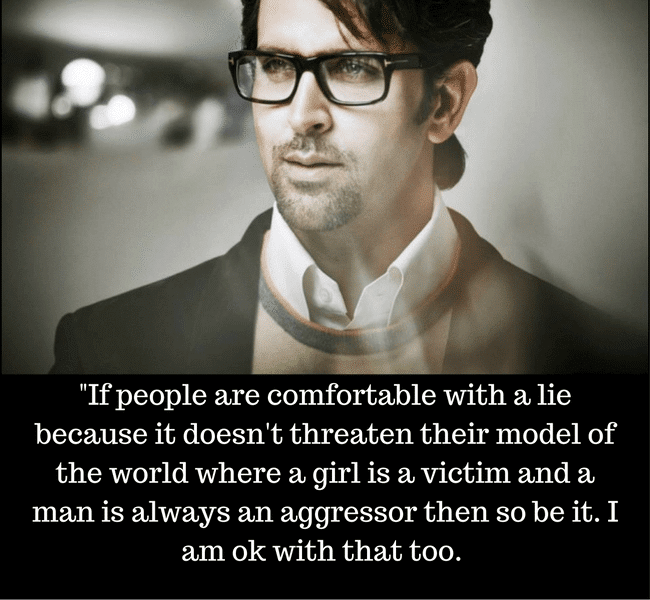 But what he is not okay with is that there is no actual and factual evidence, not even a selfie, to give fire to the 7-year-long alleged relationship. And whatever evidence was put up on social media was all photo-shopped.
Hrithik further clarified that the rumours of his alleged affair date back to Paris in January 2014. However, his passport details prove he has made no trips abroad in the January 2014. Hrithik has also submitted his personal laptop and cell phone for the on-going investigation in the Cyber-Crime dept. Kangana has refused to do so.
Hrithik concludes his statement with the fact that he shall always uphold what he has been taught in his life – to treat women with dignity and be grateful for their presence in his life.
He will raise his kids with the same ideals.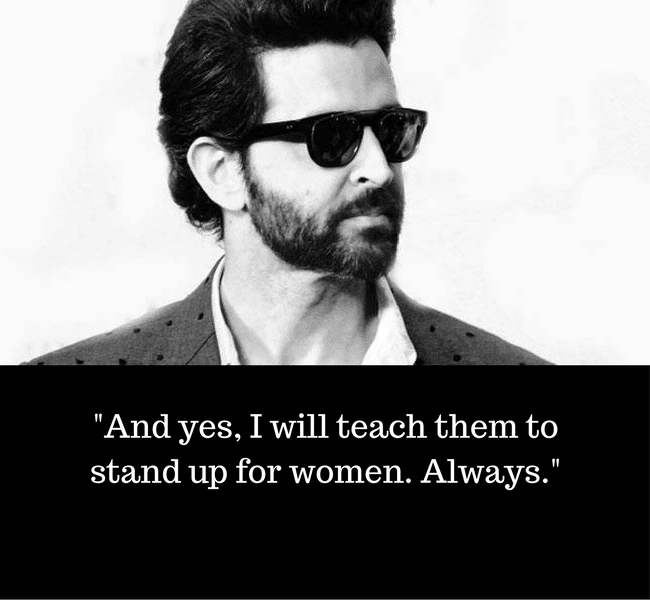 Hrithik gives a wake-up call to people.
Last but not the least, this is how he puts a humble closure to his statement.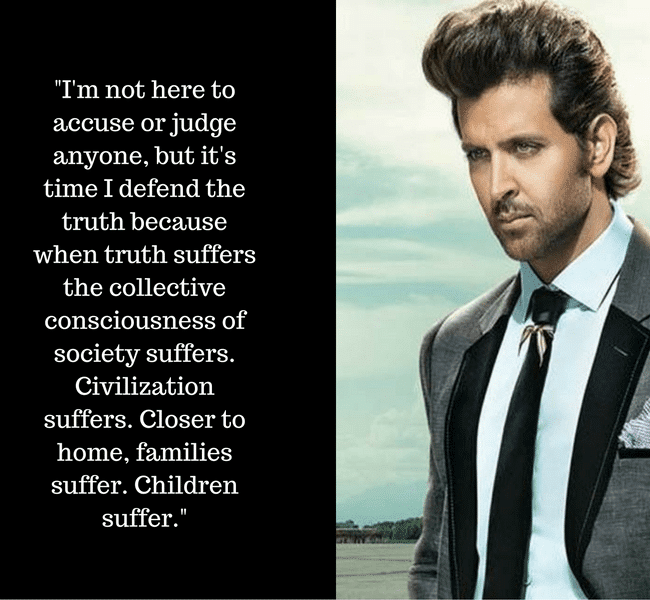 Read Hrithik's powerful statement here.