Q: I'm a 21-year-old girl in an arranged marriage with a 25-year-old veterinary doctor for 6 months. The major problem between us started because of my mother-in-law and sister-in-law whom he gives the priority to. For the past 6 months I have been living on my dad's money, because he's told by them to not spend on the home. Dad has done everything for us, including daily requirements. Now that I'm married, I can't keep asking him for money.
My husband wants fresh food in every meal. Without any money, how can I even get vegetables? If I ask him, he gives me Rs 60 and tells me to give an account. So I have stopped asking him for money. He is a really nice person and takes care of me well, although not financially.
My dad even cleared all their loans. My husband reports everything to his family, including less salt in sambar. Finally I broke down and had a major fight with his mom and sister. They shut the door on my face and said they don't want me anymore. I don't want to let him go. It's been 26 days since they locked the house in Bangalore where I stay. He's with his sister and her husband.
I have been calling him up every day but he doesn't respond. Approaching the law would put him and his family behind bars for dowry harassment. He will get suspended since he is a government employee. But I don't want that to happen. I want my husband and to live as a happy family. Please help me.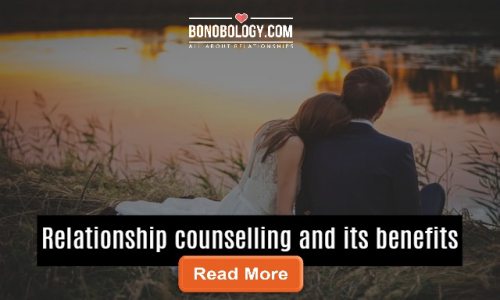 A: Hi there,
I'm sorry to hear that you're going through such a difficult time. However, your story seems a bit contradictory. At one point you say, "He is a really nice person and takes care of me well, although not financially", but it seems unlikely for a person to be "really nice and caring" in all aspects and so miserly when it comes to finances, because for a married couple, finances are an integral part of showing commitment and care.
Do you really need to know everything about your partner's previous relationships?
He was an imposter who blackmailed me with the threat that he would sell my pictures to the highest bidder
Stuck in a sexless marriage and found solace with a coworker
Here's how women can stand on their own feet after the marriage ends