Q: Both my husband and I actively post musings as well as personal and professional updates on Facebook. We have many friends in common, know each other's passwords and have total access. But I have never felt compelled to go looking, until now. Seemingly out of the blue, an old love of his sent him a friend request. He said he thought nothing of it and accepted. Almost immediately, she began sending frequent messages to him detailing her life since they ended things 10 years ago. She has been telling him how much she has missed him, calling him the one who got away and asking him very personal questions about our relationship and the state of our marriage. Over the years she has been married and divorced once and has had a couple of long term relationships which apparently did not end well. She is now feeling nostalgic for the time she and he was together, which did not end too well either. He was very open in talking about his ex when she first contacted him; however, he has been a lot more secretive lately and when I ask about her, he is dismissive and changes the subject. His attitude led me to check his page, which he is not happy about. He now threatens to change his password. I can't believe this has spun so quickly out of control, but I don't know how to turn it around. I did ask him to unfriend her, but he refused, saying that he has nothing to hide and won't let me dictate who his friends are. We have always been the couple with a great relationship, filled with trust and mutual respect. I have never felt a reason not to trust him, and even now, it's her I don't trust and her potential power over him. He was devastated when she broke up with him. Is this just me?
Very rarely is there a singular reason for anything to happen, generally speaking. Your case doesn't seem to be an exception to that general pattern. I will concentrate on the emotional distress you feel, rather than focus on your husband.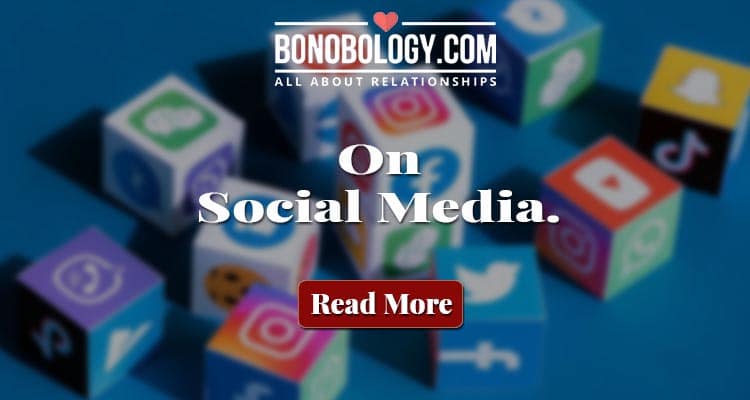 First of all, it seems to me that there was an initial lack of trust between the two of you, which demanded giving up each other's online privacy by sharing passwords. It is unthinkable to ask for or share each other's passwords in many parts of the world, even in the lives of happy couples. So it might be a point to check if there was a lack of trust, to begin with. This is despite your not wanting to check his account which was accessible to you, and vice-versa.

Your emotions of jealousy and anxiety are valid; however how you act on these may be more in the area of evaluation than the emotion itself. You must develop a habit of communicating with him more honestly about how you feel, and what you think, without making him feel the sole culprit in the conversation. You can change your passwords in front of each other, without the new passwords being exchanged. That's an act of trust. Trust requires one to have faith, in the absence of information. If one has to constantly verify the veracity of the claims made by one's lover, and one is not able to take one's lover at face value, it sounds to me like the opposite of trust.
It is important for him to know that you get uncomfortable and jealous (it is okay to be vulnerable) when he talks to her. You have been given an inadvertent opportunity to work on some of the marital issues that you might have had with your husband, in the light of his desire to keep his conversations with her a secret. He did suggest changing the password, didn't he?
My last piece of advice, even though it may not come to this at all, is that regardless of how long you have lived with a person; the continuation of any relationship should depend on the willingness of both the parties to be with each other. You cannot and should not have to force anyone to live with you. In situations like these, when we become particularly insecure, all we can do besides the necessary communication and honest appraisal of our thought patterns is to make ourselves more authentic and lovable and leave the rest unto life, which you will embrace with 100% acceptance.