Girls have very similar stories. The expectations that people can have from them have no limits.
I got married seventeen years ago. Soon after, I realised that what my in-laws were looking for in me was not a family member but a full-time maid who did all the housework and took care of their son. For the first year and a half, all was well but when I was on the family way, my health and diet did not allow me to do that much work or wake up early either. My husband works in his father's business and he does whatever his parents say. To him, I don't matter and nor do my wishes. They give me money to run the house but not for personal expenses. I got a daughter and slowly I learned storytelling. I also self-trained for Montessori and started my own classes. Of course, no one liked it as they felt I am neglecting my home even though my classes hardly took 1.5 hours.
I thought of running away many times but a girl has to think a hundred times before doing that. Even after seventeen years of my marriage my husband only listens to his parent's, which would have been ok if he sometimes considered me and my child too. But he doesn't. He doesn't like to take us out. He has no friends. He doesn't like to shop. His only motive is to keep his parents happy and we- his wife and daughter are just his responsibility. Even if it is his mother's mistake, he will never tell her. Whatever they do is right. He and my in-laws take all decisions for the home and business. The business is on their three names. My child and I are extra appendages, unwanted and unloved. Some days I wonder when they will throw us out. I need respect and love from my husband, is there any way I can explain that to him?

Answer:
Hi,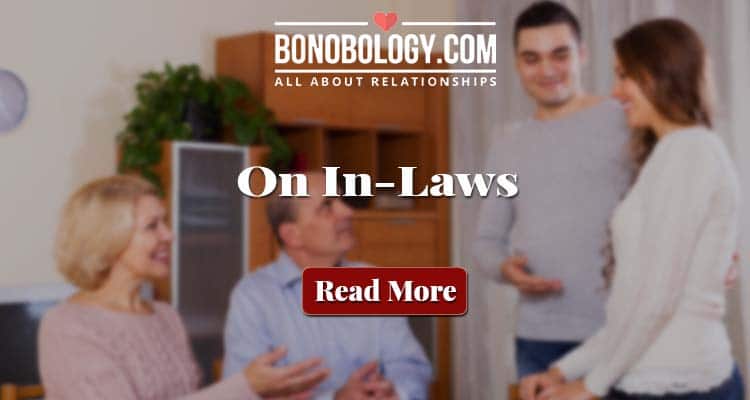 This certainly is very common. After seventeen years of marriage, there are somethings that you should accept and somethings that you should make your family accept. For instance, if your husband doesn't like to take you out then go out on your own. Start with small trips.

Find your own friends if he doesn't have many. Secondly and most importantly find ways to make your own money. Financial independence will help you turn a few things your way.
As you move forward remember whatever you do, you are setting an example for your daughter. The kind of example that you are setting currently, does it make you happy? If not, change.
Avani Tiwari