In 2001, I was 33 and working as a software professional in Mumbai when Multiple Sclerosis (MS) struck me, though it took some time to be diagnosed. MS is an inflammatory disease in which the insulating covers of nerve cells in the brain and spinal cord are damaged. This damage disrupts the ability of parts of the nervous system to communicate.
Related reading: The promise of marriage honoured, in sickness and in health
I began to avoid going out, as I couldn't walk very well and was always worried about tripping/falling or creating a scene. The other issue I faced was incontinence, urgency in going to the bathroom, which for a woman in India is still a major challenge, as most of us who have faced it during pregnancy will vouch. My husband could make out something was wrong and kept asking me to go for at least a check-up but I avoided it, giving some or the other excuse, as I was truly scared of what the result would be. Finally, my husband had to force me to go to hospital. After this came the diagnosis.
My husband read up about it, and told me always that I should never get locked up in a shell, but do all that I could do.
He was after all, the son of a remarkable man. Amma (my mother-in-law) had married Appa (my father-in-law) at a time when she had already been diagnosed with rheumatoid arthritis. Their love story is part of the annals of our family's history. Someone asked him to go and 'see' her for considering whether he could marry her. Appa, my father-in-law, told his father that he liked Amma, and his father gave him permission to marry her. As far as the ailment was concerned, they didn't make a big deal of it, as they just thought it could happen to anyone, any time. Appa loved her, ensured he took good care of her and was attentive to all her needs. With his support, Amma had nine children, looked after all of them and was a mother figure even to her sisters- and brothers-in-law.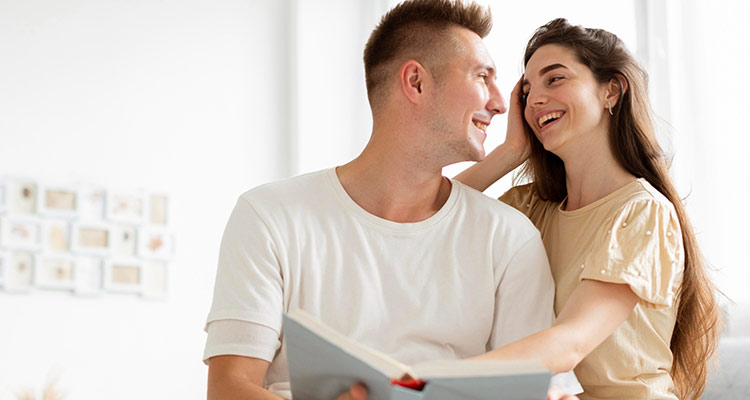 Coming from this lineage, I knew my husband would never let me down and would always do the best for me and the children.
He took care of me, but never patronised me. We read all the literature on multiple sclerosis together. He never focused on the negative points, only trying to make me feel that it is no big deal.
He made sure we attended all social functions and would unobtrusively be around me. He often appeared like a genie, whenever I needed him.
The children never felt there was anything wrong at home, as we both made a pledge that till they are completely independent, we shouldn't make it a part of their life.
Life Positive, the magazine I work for, exposed me to a lot of success stories and complementary healing methodologies. I felt there would be something that would work for me. Here again, my husband explored all the options with me, never questioning the time wasted or money spent. Some worked, some had a marginal effect but I kept exploring. Finally, I found acupuncture, which has completely restored my life to what it was before.
Related reading: Together In Sickness and Pain
I'm certain that along with the complementary therapies that have restored my life, the role that my husband played in motivating and encouraging me and most of all, loving me, through thick and thin, has played a major role in my recovery.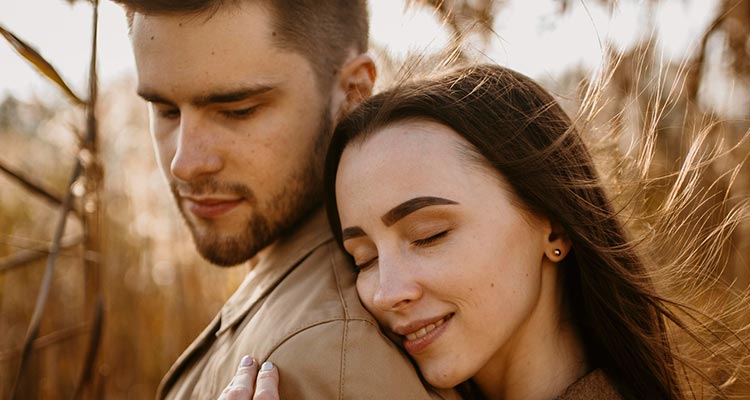 This whole episode has made our relationship much stronger and both of us believe that if we believe in ourselves, we can overcome any challenge in the world. I've also understood that it is not important how you walk, but whom you walk with that is supremely important in the journey of life. 'I take you, to be my lawfully wedded (husband/wife), to have and to hold, from this day forward, for better, for worse, for richer, for poorer, in sickness and in health, until death do us part." This is a Christian vow, of course, but something that completely resonates with me now, as I have actually gone through the entire trajectory of being held and empowered through the power of love.
———
Life sometimes hits you hard, and having the right kind of support is the best way ahead, as Mariya Salim wrote, in this study of a couple who found a new path after a tragedy struck. And sometimes medical opinion is overthrown by love and care, as Raksha Bharadia relates in this story about her parents.