(As told to Sidharth Bharati)
I am today a mother of two, and a battered, shaken and too-cold-to-cry wife who has seen the worst side of life. My husband of 26 years left me and our two children this week, and died in his sleep. When he did not wake up, I could feel both the deepest kind of sorrow, and an all-pervading sense of relief both spreading to the corners of my mind. It is tough indeed to be the wife of an alcoholic, and see the husband's demise cut short years of what could have been a happy retired life.
A life cut short
He was just 59 when he left us. Our whole family was getting ready to celebrate his 60th birthday in style, and even informed the priests to arrange for all rituals to happen at our home. Had it happened, our home would have a huge 'pandal' at the front to receive the scores of guests, including my husband's innumerable students and juniors, relatives near and far, and friends of every generation who my husband had managed to befriend in his illustrious career – both in the industry and as a professor during the last decade. It is sad to see the same pandal come on prematurely to gloom over his funeral.
He was not bad. It was just that he was helplessly reeling under the pressure of alcohol so that he lost the willpower to change. He was a good lover, a great husband, a wonderful father to our two children. Fear of death may be, he had arranged for every little financial instrument to be in its place to help me in the years ahead, and to fund our children comfortably for their academic pursuits. There are no debts. But there could have been more assets, had he channelled his energy and kicked the bottle before it was too late.
Related reading: He had grounds for divorce but didn't walk out on his clinically depressed wife
My pillars of strength
I should thank his family. The whole list of blood relatives who have been firm-standing pillars of strength when he returned home slurring, with unsure legs that just hurried to the bed to crash. We never had conversations. Not one in the past two decades. His job demanded overseas travel, and understandably, he took to the habit to nurse his loneliness. He had also started to smoke nonstop, which continued till his last day.
Our children have distanced themselves from him completely. Despite their dad's lack of interest and involvement in anything other than his whisky glass while at home, they have managed to blossom into beautifully turned out, emotionally stable and focused youngsters. The credit goes to their grandma, my husband's mom, who continues to dose her grandchildren with stories of compassion, and volumes of advice to not tread in their dad's footsteps. My husband's brother, a sober and a gentle friend, had also ensured that he stepped in to guide the children when his elder brother confined himself to his bedroom, drinking with guilt.
Related reading: 10 signs you need counselling to fix your marriage
The opportunities he missed
We missed hundreds of opportunities to get together with our relatives during weddings, engagements and what not. Every invite that came to me would make my heart sink, wondering how I could convince him to attend the event. Reluctantly he would come, stay silent for a few hours, and when his fingers ached to hold the glass, he would sneak out and get into the car and quench himself with whisky from the bottle under the seats. We have all been too scared to hide bottles, fearing repercussions. His intellectual vigour that shone bright in his campus, which earned him hundreds of students, somehow shut down at home in the presence of alcohol, and we saw him cut a sorry figure every time.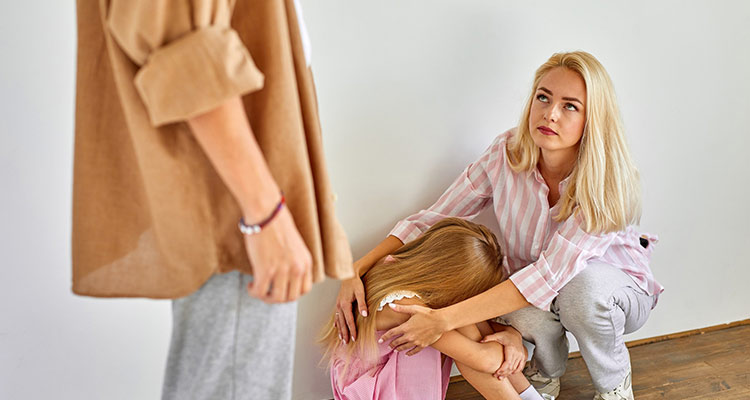 Recently I underwent surgery. He was with me for a brief time, and instead of holding my hand and strengthening me, he retreated to his corner with a bottle. Our daughter has asked him for a gift every single birthday of hers – to kick the habit – which he never managed to agree. Our son recently flew out of the country for his higher studies. My husband could not go to send him off. He drank. His addiction had a firm hold on him that nothing could shake off. When we saw a ravaging deluge that shut the whole city down for a week, he almost swam through the rainwater and bought himself his fix.
Recovering after him
I am now picking up the pieces. The last bottle is yet to be seen, as every corner of the house I clean throws up a nasty surprise, in the form of exotic alcohol bottles whose brand names somehow amuse me. I clean up. I want to start afresh. And I know my children will be by my side. I know my in-laws will be by my side, as they have always been. In India, the family is the greatest social security for a woman, especially one with an alcoholic husband. Gentleman though he may be, his flaw is now the only dimension people see, and gently talk about – in hushed tones before me, and in angst, when I am not around, I believe.
I see his students, old colleagues, and people whose careers my husband guided come to me and pledge their support to me. Through teary, blurry eyes, I see them leave their numbers in a notebook kept next to my husband's portrait. I see the phone ringing nonstop. If only he had stopped. I imagine how our life would have been.