To have your world come crashing down on you is hard enough. And after that, to rise from the ashes takes time, energy, and just a different kind of willpower. It took me seventeen years to feel self-sufficient, strong, and independent in my life after divorce, and to be able to reach a place where I can confidently say that I have taken full control over my own life.
I have gone through many transformations during this period. From being a stay-at-home mom, to the divorced daughter of conservative parents who suffered a lot of stigma, to now becoming a nationwide educational consultant, this journey has been a steep and challenging climb. At 32, I was left on my own to figure out life. At 49, I have no time for a man.
Today, I can proudly say that after this long struggle of seventeen whole years, I have finally been able to rebuild my life after divorce. This is my story.
My Post Divorce Healing Went A Little Like This
After a messy divorce that seemed to take over my life, I began studying again. Mine is a family of teachers and until then, I was only armed with an Early Child Care and Education diploma. That degree was not enough to set me up in life. So I got a Bachelor's Degree in Special Education, MEd, a Diploma in School Leadership and Management, and an MA in Sociology. Once I completed my education, I felt I was ready to take on the world with my new financial independence.
I started working in a school for children with special needs. We had an exhibition, a seemingly ordinary event, but a major turning point for me. The head of an eminent chain of schools inaugurated the proceedings. I showed him around and two weeks later, he called asking if I'd be interested in heading their upcoming branch in a different city. I was so surprised, I thought he had the wrong person. Relocating was a big decision but I decided to do it anyway. I needed the taste of something new and to restart my life after divorce.
In the new city, we stayed in a hotel for a month and set up the first-ever branch of that school in the state. We started in 2007 with just ten children in the pre-primary wing, and in two years, we had over 1000 children and 50 teachers, spread over three centers. I was a hands-on principal, looking into teacher management, academics, and everything else. I knew each child by name, their needs, and their parents as well. My mentors' faith and trust boosted my confidence tremendously.
Related Reading: Divorce at 50: How I Found a New Life and Happiness
Life after divorce made me want to empower others
Despite all this, I knew I needed to do more. To be more. The bee of female empowerment continued to buzz in my bonnet – mainly because of my own horrifying experiences as a helpless, under-qualified woman who was under the care of a man who did not love her. It was heartbreaking to know that there were perhaps many more women like that out there.
I took on the mantle to educate and empower as many young women as I could. Every afternoon after school, I would train the teachers in the subjects they had to appear in exams for, be it child psychology or special education or creative arts.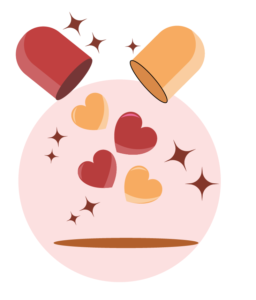 Get your dose of relationship advice from Bonobology right in your inbox
It was amusing to me that some husbands, of the women I was training, felt threatened. Also amusing – none of them objected to the fat pay packets their newly unshackled wives were bringing in. There was some name-calling, which I ignored. I remained resolute in my purpose. I had moved on from being soft to becoming a woman who can take a stand. Whether they were married or single or moving on after divorce, I focused on getting them qualified and trained. Emancipation became my top priority.
I helped these women realize their worth
And this transformation changed the way they interacted at home. They started speaking up for themselves in front of their husbands: "I'll come back home and then take care of the housework" or "I'll tell our kid to stay back after school so I can teach him there." They opened their own bank accounts, to which the school transferred their salaries. Many didn't have an account before that. Many husbands started supporting their wives, by taking care of the children, coming home early, picking up and dropping their wives from school, and even buying them vehicles.
The women were able to present themselves in a better light as well. Hidden talents came out. Husbands attended annual functions and discovered that their wives could earn the respect of 1500 parents. Owing to this, their estimation of their wives went up and they started developing greater respect for them.
After nearly fifteen years of extremely hard and deeply satisfying work, I took a break from schooling to join hands with the one man who was instrumental in changing my life. My mentor, my friend, philosopher and guide. The credit for my stability I give to him and him alone. He trusted me wholeheartedly, and that means a lot to me. I am now a part of his firm and we work together to set up schools on a project basis.
Rebuilding life after divorce for women takes courage and sacrifice
I miss taking care of my babies so much. I've missed out on watching them grow up, and in sharing their joys and pain. I've missed out on being a mom. There is much pain that I carry in my heart around the parenting mistakes I've possibly made. I wanted to tell them so many times but I'd hold myself back for fear of disturbing their peaceful lives. It's a sacrifice that I made and I continue to make. The cost is really heavy on my soul.
But it was necessary for my existence, my survival. I am in a much happier place now. Distance and life after separation has given me a better understanding of relationships. I value relationships and my family more than I value money. I take care of my parents. But most importantly, I have learned how to value myself over everything else. I take care of myself.
(As told to Madhuri Maitra)
Related Reading: Divorce is about letting go, not holding on
How To Move On After Divorce As A Woman?
This narration of such a heartfelt story has done nothing but brought joy and pride into our hearts. We have been taught and told for the longest time, that as women, we are dependent on men in a way that they define our lives. To be without a man almost reduces a woman's worth to rubble. However, this mindset and this idea needs to change completely. Women are self-sufficient on their own and they can truly move mountains if given the opportunity.
As the storyteller gave us a glimpse into her life after divorce and what she did to rebuild it, Bonobology now takes it away and gives you a few tips in addition. Once you've dealt with all those feelings after divorce, it's time you take charge and focus on your life so you can emerge brand new again. Happily single or in a new relationship with someone, divorce can make you lose your self-esteem equally no matter what the situation. Until you learn how to build yourself back up, the divorce will continue to loom in your present.
Take these 5 tips from us to gain a better insight and know what to do after divorce for a better life.
1. Forgive yourself
So right now, you're spending dull nights under dim lights in your apartment after work, as you struggle to find something to watch on Netflix. All you can think about is your divorce and everything that went wrong in the last six months of your life. While it is incredibly challenging indeed to stop thinking about what happened, there are ways of easing the blow.
To soften the blow of the incident, you should try to be kinder to yourself. Be patient with yourself and respect yourself for everything that you did. There were two people involved in this unhappy marriage so the onus of it falling apart is not just on you.
2. Take care of yourself before you date again
Getting onto dating apps, bar-hopping with strangers like there's no tomorrow, or finding someone new to leave the bar with might seem like easier ways of transitioning into life after divorce. You probably think that if your energy is focused on somebody else, you will not be able to think of your ex.
If that's the mentality you take into your new relationship, it is bound to fall apart even quicker than the first one. Heal yourself first before you put yourself out there again. You need some love right now, but only from yourself and your family.
Related Reading: 15 Best Places To Meet Men (Out Of Dating Apps)
3. Focus on your other relationships
Now that your marriage is over, perhaps it is time to take a little time out for all those people who you haven't caught up with in so long. Whether it's getting coffee with an old friend from yoga class or just grabbing lunch at your brother's house, it is important that you surround yourself with people who love you.
So, what to do after divorce? Have lots of fun with those who really care about you. Do a girls' night out one day or even plan a cute pajama party at your own place. Don't just expect love from these people because you are in a rough patch. Try to freely give it as well. This will fill your heart with happiness and gratitude.
4. Discover a purpose
Like we saw above in the story, the narrator found her purpose in teaching and in women empowerment. This force was the reason her life after separation felt worthwhile and the transition felt rather smooth. It is easier said than done, but we cannot underestimate the importance of having a hobby or a purpose. The more time you spend engaged working on something you care about, the happier you will feel.
5. Take it one day at a time
If you think a promotion or a new house is going to suddenly dissolve all your pain, that is not the case. Rebuilding life after divorce for women is not a one-day effort. It can take months and years to feel your best again. So while you work at it, try to lower your expectations from your own self.
Focus on small things first. Like getting out of bed early, making a healthy breakfast instead of just having a coffee, or learning a new recipe. Maybe even just focus on watching a new TV show or buying a book about wine and learning about it day by day. Take your time and, before you know it, you will emerge happier and healthier.
Moving on after divorce is not easy and definitely not quick. But it is doable. Just be grateful, because it is better to be alone than being in long-term relationship that was draining you. Say goodbye to old wounds and hello to freedom!
FAQs
1. Is life better after divorce?
Initially, it might not feel like it at all. But eventually, you will get there.
2. Is there life after divorce at 40?
There certainly is. In fact, there is something very beautiful and compelling about being single at 40!
3. Who is happier after divorce?
Between the couple, the one who forgives first is probably happier. The one who keeps revisiting old memories and thinks of what could have been, is probably not.
When Is It Time To Divorce? Probably When You Spot These 13 Signs
5 Alternatives To Divorce To Consider Before You Call It Quits