(As told to Priya Chaphekar)
From childhood sweethearts to husband and wife
Sahil and I were childhood sweethearts. We fell in love in school, dated all though college, fought with our parents to get married and eventually became man and wife. But unfortunately, we weren't destined to live happily ever after.
Our love story began in the 10th grade. Sahil was the mischievous one who bunked school and came over to my place at the eleventh hour to collect notes. "Notes is just an excuse Aunty. I came over to taste these besan laddoos. Your son-in-law will be a lucky man," he winked at my mother every single time, popping two laddoos in his mouth and tucking two more in his pocket. After our board exam, Sahil asked me out for a coffee. That was the first and the last time any boy had asked me out. "One day, I'm going to marry you," he had said, holding my hand.
He told me what to do and what to wear
And so we, like any other couple, sneaked out of the house at whatever time of the day and met in the staircase – initially to exchange love letters and then to kiss shamelessly. Back then there were no CCTV cameras, so we got away without getting caught. Sahil was literally the centre of my world. I took his opinion on everything – from the cut of my dresses to the length of my locks. "Don't wear that, that's too revealing", "I won't talk to you if you cut your hair any shorter", "Why go to a unisex gym when there's a ladies' fitness studio around the corner?" he said, and I obeyed spinelessly.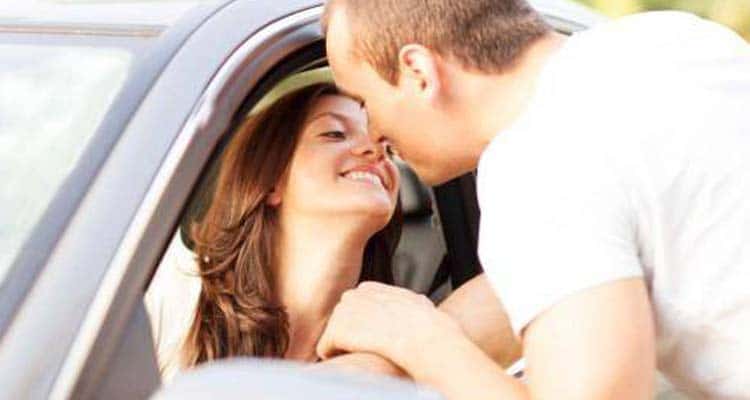 Since Sahil belonged to a higher caste, his parents were reluctant to accept me in the beginning. He refused to eat or talk to them till the time the family embraced me; and so they did. Ten years of togetherness and five years of marriage flew past in a jiffy. Like those couples in mutual fund advertisements, we celebrated birthdays and anniversaries, took vacations and lived a good life – till she came into his life.
Related reading: Signs your husband is having an affair
The gym story began
Sahil never had any female friends. He was too immersed in his work and his workout. Since January 2016, Sahil had started spending a lot more time at the gym. He was gone at six in the morning and returned only at nine. One day, after dropping my son to school, I visited the gym just out of curiosity and, to my surprise, I saw him helping her with stretches. I flew into a rage and ran back home. When he returned, we naturally quarrelled. "I was only trying to help her, Sanika. Don't you have faith in me? Why would I look at another woman when I have you?" he pulled me close. "You stink!" I pushed him into the bathroom and threw the towel on his face. Maybe I was mistaken, I thought to myself and dropped the matter.
Maybe I was mistaken, I thought to myself and dropped the matter.
A second instance happened after we returned from our Dubai trip. Sahil's phone was constantly beeping at five in the morning. "Are you up?", "I've been waiting below your house since half an hour", "I can't wait to see you", the messages read. Clearly, my beloved husband was cheating on me. Over the next few days, I retrieved his phone bills and observed his behaviour closely. My husband had been speaking to his new lover for almost four hours a day, coming home late and staying away from me.
And then the final betrayal
"Maybe he's just good friends with her", "It's just attraction, honey. He's not going anywhere", "He loves you and you're his world", my friends guessed. Till one day my whole world came crashing down when I came home unannounced. My husband and his lover, locked in an embrace, on my bed. On the bedside table was a pregnancy test indicating two adjacent pink lines. It felt like a punch in the stomach. "I can explain," he said. "Trust me, you cannot, honey," I gave him a disgusted look.
The next day, I moved out of his house, contacted my lawyer friend and pretended to stay strong. I swore to make his life hell. But to tell you the truth, I was breaking within, one fragment at a time. I didn't know how to live without Sahil, my own husband who broke me. I didn't know how it was to live without seeking approvals on the smallest things; things as small as what drink to order or what vegetable to cook.
Related reading: How to deal with a controlling husband?
It was a dark time
Days were long and nights were longer. I couldn't stop piecing my husband's extramarital affair together. "Where do they meet?", "What do they talk about?", "How do they make love?", "Is she better than me?" I was the one who was stabbed in the back and yet, I was the one counting my own inadequacies.
I was the one who was stabbed in the back and yet, I was the one counting my own inadequacies.
There were nights when I wanted to seek instant revenge. I tried to flirt with the men I knew, but failed miserably at that. I wrote long emails to the other woman, but didn't have the courage to hit send – "What's the point when my own husband was emotionally and physically involved with her?" I'd think to myself. On weekends, I refused to get out of the house, refused to bathe, refused to eat and refused to take any calls. I wonder why I never felt suicidal. No, that's one feeling I never experienced. And thank God for that.
I got over it with therapy and time
Over the months, life made me stronger – thanks to therapy and time. After I was done sulking, analysing and crying my heart out, I started spending more time with myself. The wound hurt like hell, but healed quicker than I imagined. I started running marathons, signing up for heritage walks and even a pole dance class. Can you imagine? I found it utterly empowering. It was as if God had given me back all those years I spent living a life that the man of my dreams wanted me to. Professionally, I was travelling to newer places. I was able to focus better and spend time with my office colleagues without having to worry about cooking dinner.
Six months down the line we were officially separated. Sahil tried everything in his capacity to get me back, but I didn't want to revisit the past. From a dependent, nagging wife, I had transformed into a strong, independent girl who had learnt to live her life on her own terms. And surprisingly, I was open to meeting new men. My time had begun, and I'm glad it had.
Save<Save<