(As told to Shahnaaz Khan)
I always wanted to fall in love
I love – from the time I was a rosy-eyed teen, love seemed the best thing that could happen to me. Study, career, friends, and family were all side dishes to the main course of love. After a string of is-he, is-he-not boyfriends, I finally fell in love at 22.
Click here for signs a man is falling in love with you.
The first heart broken
He was handsome, caring, and a simple no-hassle kinda guy. We went strong for over a year, till I don't know what happened to me. I wanted more but did not know what it was that I wanted. He wanted more too, more commitment, and even marriage. I was far from ready. Conversations turned from arguments to ugly fights. One day I just walked out. He spent the next two years trying to get us back together, I was steadfast. Till one day I heard the news of his impending nuptials. A part of me wanted to run back to him. The other part of me took up my parents' offer to look for a suitable groom.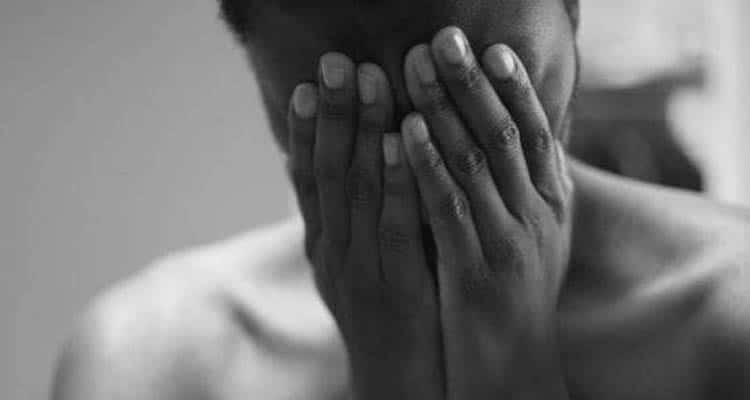 Click here for 8 arranged marriage facts you didn't know about.
Marriage and moving
From the options my parents brought to the table, I chose the one boy who would take me farthest from life in Bangalore. He worked in San Francisco and was looking to settle there permanently. Great, I thought. He was handsome, caring, simple no-hassle – clearly my type of guy. We married after a brief courtship. It wasn't crazy love, but it was comfortable. I moved to the US soon after the wedding.
Click here to read about this woman who's husband won't stop wearing make up.
One too many
About 2 years into my marriage, I bumped into my ex and his wife. And it struck me that I was miserable in my marriage. There was nothing outwardly wrong – we were the quintessential young NRI couple, happy in our world. Yet, seeing them, my stomach churned in the emptiness that my soul seemed to be. What was wrong with me? I managed to get a meeting with my ex alone. We talked, and I tried to kiss him. He pushed me away and chided, "You are married to someone else, as am I. We had our chance." I spent that night in tears and fantasizing about us in bed. My intention wasn't to destroy anyone's marriage. I just really wanted to have sex with him. To be honest, I just wanted to sleep with someone else.
Related reading: I love my husband, I also want to continue the affair….
Am I a wife or a slut?
That realisation struck a chord. Once back home, I spent hours agonising with guilt and shame. Not so much for kissing my ex, as for wanting to be with other men. "What is wrong with you? You have a husband who loves you and keeps you happy, yet you are not satisfied." I thought maybe it's just a lack in our sex life, so I tried to spice it up.
Click here to read about this man who cheated on his wife after her delivery and does not feel guilty.
Initially, my husband also went along, but he got tired of the games and was happy to go back to the old routine. I was also happy, as I realized this wasn't working for me. With my husband, the old routine worked best. The adventures were always with other men in my head, which did not seem even remotely the same with my husband. Days would go either dreaming of being with other men or being guilt-ridden with those dreams.
Click here to read about this woman who is happily married but cannot stop masturbating.
The choice of monogamy
One evening, at a work event I hit it off with this one guy. He was living his life traveling the world; no fixed home, girlfriend, or job. I found the initial attraction turning into a deep emotional connection. I was so confused, it wasn't that I didn't love my husband. How was I then falling in love with someone else? Maybe if I spent more time with the man I was married to, these feelings would disappear. But they didn't. However, something else happened. At a café with my husband, I found him checking out this woman. I knew that gaze; as I got it a lot of times. Seeing my do-no-wrong husband with that look should have angered me. Instead, I found myself fantasizing about him with that woman! My guilt had turned to utter confusion! So I turned to the Internet and found 'polyamorous' to be the answer to my perplexities.
Click here to read the adventures of this swinging couple that sleep with other people.
Knowledge, understanding, and the road ahead
I started reading about polyamory; what it is, stories of others like me, what to do about it. After a long time, a sense of peace had dawned on me. Yes, I was different, but I wasn't wrong and I wasn't alone. Years of heteronormative and monogamous conditioning on morality, sexuality, and being a 'good' woman, slowly unraveled. It was possible to be committed but sleep with more than one; find different things in different partners; be different people with different partners.
Click here to read about this happy couple and their open marriage.
It was possible to be committed but sleep with more than one; find different things in different partners; be different people with different partners.
Suddenly, my romantic journey from the flings to my ex to a happy yet unhappy marriage – all made sense.
Related reading: I love you…but I love him too! What happens when a girl loves 2 men or more…
Takes at least two to tango
So where do I go from here? Well, nowhere really, because my husband does not know any of this. I just don't know how to bring my quite conservative husband on board. I would love for this to be a two-way street. For us to stay married yet not limited to one another. I know this is the only way for me to be happy. But will it make him happy? He probably is a monogamous guy and wants me to only be with him, just as he will only be with me.
Click here to read about why this couple decided to end their open marriage.
I see four options – stay unhappily married till one day I suddenly walk out leaving my husband clueless about what happened; not tell him, have affairs on the side, till one day he finds out and we end in divorce; tell him and still probably end up getting divorced; tell him and maybe things actually work out. The first two seem more probable, to be honest, the third one is not who I want to be, and the last one really the most inconceivable. I stand on the precipice of what may be. Till I fall to either side, a girl can dream.
When this couple wanted to transition from an open marriage to a traditional one