(As told to Pooja Priyamvada)
I never had a proper home or family growing up
I learnt classical dance; ever since my mother had passed away when I was just 12, dance had been my solace. My theatre actor father was an alcoholic and my grandmother limited my interactions with him. When my grandmother passed away, I was just 17 and I moved to Delhi for college.
Two years later, I met Sukesh in one of the dance programs. He was about a decade older and married, and yet living alone in Delhi as his wife lived back in his village in Gujarat with his parents, the traditional way. The overwhelming romance took us both off guard.
In a few months' time, I gave up my PG accommodation and moved in with Sukesh to his apartment. In the new apartment culture nobody cared whether we were married or not and presumed that we were. To them I was Mrs Mitali Sukesh. All went well for the first couple of years. Sukesh was earning well in his newly setup business. He would go "home" once every month and I was happy with my dancer life.
My father had now become a philanderer and hardly cared about me, so this was the only home I had. Sukesh often assured me that while he couldn't divorce his wife, he would always be by my side and he loved only me.
Sukesh often assured me that while he couldn't divorce his wife, he would always be by my side and he loved only me.
Then I got pregnant with my lover's child
Our paradise got shaken when at 23 I found out that I was pregnant. Sukesh was happy, but he had a big disclosure to make, too. He already had two children with his wife. I was shattered; I did not know what to decide.
Though Sukesh kept reassuring me that he would love this child as much as he loved his other two and that that was just a marriage of convenience, his heart and soul was betrothed to me, I wasn't sure. I did seriously contemplate abortion and even consulted a gynaecologist about it, but something in me didn't let me do it. I loved this man and it was the most beautiful thing in the world to have a child with him, so despite all the odds I decided to be a mom.
Sukriti was born and we looked like a picture perfect family, but by now his family had come to know about me, so efforts to separate us had started. They began with character assassination of me as the vile adulteress who had enticed a married man to make her pregnant. His brothers would call at odd hours, ask me to leave him or face dire consequences. Once his wife, along with the two kids and his mother, landed at our flat and created a huge scene telling all the neighbours how I was living with her legally wedded husband and the father of her children and was forcing him to give his name to my illegitimate daughter.
Related reading: 7 ways to date a married man without getting hurt
He began to spend more time with his wife and children
Those were tough years for both of us and our relationship. We were both torn between the societal moralities and equally concerned about our child's future too. Sukriti was 5 when Sukesh's eldest son had an almost fatal accident at his school. He rushed home. The boy was saved but had to be hospitalised for a long time. Sukesh moved his wife and kids to another house in Delhi.
Now his time was spent between the two "homes", and he would justify it by saying, "It's okay, so many cultures have polygamy and I don't love you or Sukriti any less. The boys are growing up, they also need a father figure around."
In those years his business had increased manifold and so had my dance career, I was now travelling more often nationally and internationally for shows and performances. So we decided that Sukriti would be better off at a boarding school and she was sent to one in Mussoorie. The next few years were turbulent; Sukesh was divided between his so-called "two families". He would often miss some important occasion like a birthday or a function at Sukriti's school. But I stayed on because he and Sukriti were my only family. This was the home we had made together, I believed.
Related reading: Dear wife of my lover, this is why I don't feel guilty for breaking up your house
My daughter blamed me for our disturbed life
In her teenage years, as the reality of our live-in relationship dawned on Sukriti, she also started blaming me for our disturbed life. I would often look back at the choices I'd made and find that my main motivation was love. I had not accepted any other proposal in so many years for the sake of Sukesh and our daughter. For me they were my family, marriage or not.
Sukriti went for higher studies abroad in a few years. As his sons got married, Sukesh moved in with his first family and I was left alone. Though he would visit for weekends, I could not understand this new equation of having him for limited time conditionally.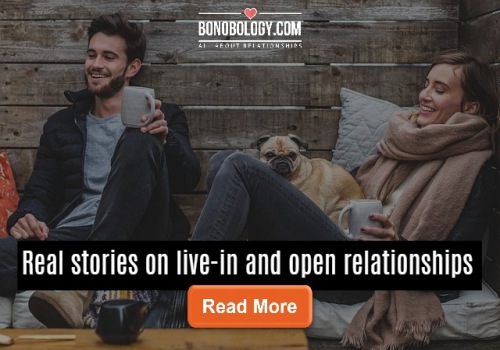 Sukesh passed away after a mild heart attack. Sukriti married an American classmate and lives in the US. I'm yet to decide was it live-in, affair or just love.
When I look back, I feel it was a free choice that I made. Sukesh loved me, took good care of me and Sukriti, and we were just like any other couple, except for being "legally wedded." Yes, I paid a price for my choice, being alone now in middle age, the stigma of being the "other woman", but then isn't it a given? No choices come for free!
"Having another woman in one's life is part of success," her husband reasoned
A woman with one husband, one doting lover and a child from each man