Question:
Hello Mallika Ma'am,
I want to tell you my whole story!
It all began when I was in 10th standard. He was my mom's Rakhi brother and I did not speak to him much beyond basic greetings. I had to select my subject for class 11 and as he is an engineer I asked him about subject selection and all.
Gradually we started chatting about politics as elections were going on. Our phone chats carried on, he sent forwards and messages often. He started sharing all his sorrows and joys too. Soon he got married and as he was my maternal uncle I did all the work that I could at his marriage. But, I had got addicted to chatting with him.
Everything was well then even then. After some time he came to know of his wife's affair and from then on he started to share everything with me; about the affair, about all other problems in his life.
I moved to Indore for higher studies and our chats declined, meanwhile, he became a father.
But then, he came to Indore to meet me. I always thought I shouldn't be with him. He took me on rides, kissed me, hugged me. I was falling for him but felt guilty about him being married. I used to cry since we could not talk much.
But the problem is that somehow I feel he wants physical relations with me and I fear that. I want to end all this and carry on. At the same time, I am so confused with his thoughts. All day and all night I live with his thoughts, which I shouldn't. Please help me think this clearly.
Related reading: 15 tips to stop dating a married man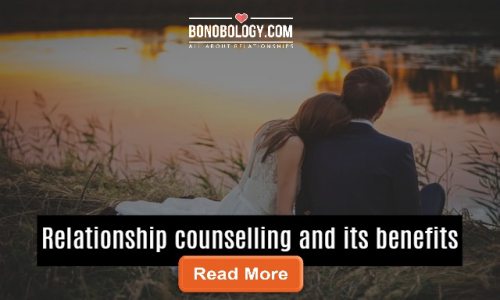 Mallika Pathak says:
Dear young girl,
I must begin with telling you that I appreciate your seeking help at the right time. I understand
Questions to ask yourself when you're falling for a married man