I am 35 years old. I am married for 7 years and I have a 5-year-old son. Of late I am suffering from acute negative feelings and even tried to kill myself.
I Tried To Kill Myself A Few Days Ago
I am always festering inside and I hate my life. So much so, that I tried to kill myself a few days ago. Financial crunch is a big issue in our home. Since my husband is the only person earning I cannot force my wishes on him.
I am unable to earn money
I cannot work outside because of my child. He is too hyperactive and I am thoroughly drained at the end of the day. Despite trying I am unable to get some work-from-home options, like writing.
No one understands me
I am unable to focus on anything. I do my chores mechanically. I feel caged and suffocated. Yet, I cannot react. Neither I can tell my problems to my parents for they won't believe me.
Related Reading: Am I Going Through Depression? I Think I Have All The Symptoms…
Unfortunately, I have always remained an outsider to the people supposed to be closest to me. They interpret me in their terms and indirectly complain about how I have ruined their lives. This includes my husband. My in-laws are too nice to me in front of their son but when he is away they behave otherwise.
Unable to vent my feelings, I tried to kill myself 2-3 days ago but my husband stopped me. What should I do? How can I get out of this darkness?
My Dear Lady
This is serious trouble that you are in. Dealing with tough thorny walls around you is not easy. There are multiple issues that you are dealing with and as a life coach, I am glad that you have identified the problems bothering you and listed them down. That is a very big step.
Related Reading: How I Fought My Depression And Won
You need to take action
Now comes your actionable items –
1. Go for a face to face interaction with a psychiatrist and ask for help.
Sometimes you need a doctor to make things ok.
2. Write down your favourite memory on a page every day and keep it under your bed.
3. Meditate for at least 30 minutes.
4. Read a short story. Any story.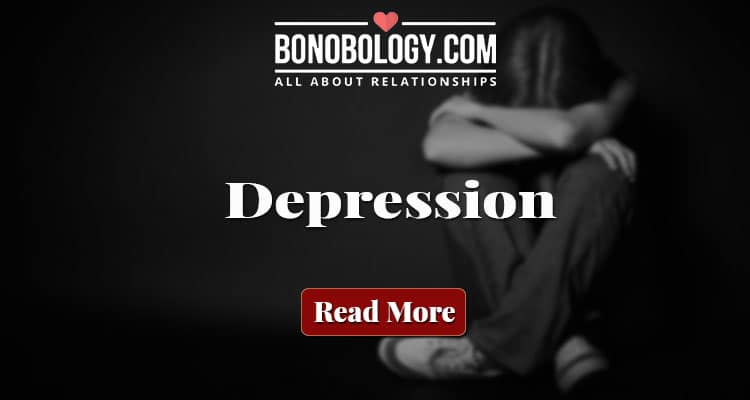 5. Walk in the morning or evening for at least 15 mins and while you are at it – listen to music.
6. Kiss your child, a hundred kisses every day. Count them.
Let me know how you feel in a week. I'm here for you. Always.
Love,
Joie Bose
My Husband Is Not Affectionate Or Romantic And I Am Tired Of Trying
https://www.bonobology.com/my-in-laws-remarks-about-my-looks-hurt-me/
My mother abandoned me as a child for a lesbian relationship