We have all heard stories of how sooner or later one of the ex-partners moves on with another partner in their lives and it could come as a shock and disappointment to the ex-partner. In my case, my ex-boyfriend, who had allegedly dumped me after 2 and half years of dating, owing to enormous mental incompatibility and difference in cultural, social and religious opinions, has suddenly fallen in love all over again after a year and a half of the breakup. Not with me, of course.
He found our relationship unbearable
Since he was the one to take the initiative to call off our relationship it is quite obvious he snapped all ties with me. He just informed me in a jiffy that he was unable to bear this brunt of our relationship and left. When I look back, I realize what a jilted lover I was. I was ready to go to any extent to win him over but in vain. I took all possible measures that were within and beyond my means to reconcile but the animosity we felt for each other surpassed the feeling of love.
I kept hoping for reconciliation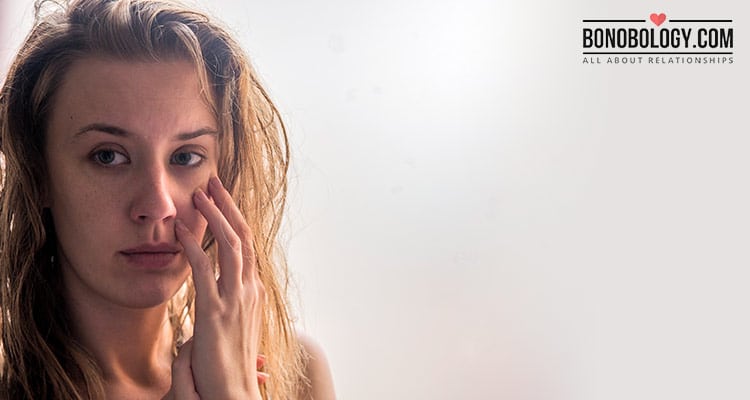 I was crestfallen, devastated and was like a horse with blinkers on. I focused on my career, my only solace at that point, and vowed never to fall in love again if I could not get him back.
Needless to say that I kept contacting him whenever I felt the desire but he seemed adamant and made it clear that he wasn't keen at all.
How I had my closure
I guess the universe falls in love with a stubborn heart so my months of efforts had finally borne fruit. After six months of parting ways he responded and we spoke for a good two and a half hours. Ironic it was, 2.5 years was summed up in 2.5 hours. We recollected good and bad memories and I think I got my final closure because his leaving was so sudden. It was finally clear to me that getting back together was a futile hope I was clinging on to.
Since then we have been in touch. But we have also kept in mind that we better not get back again, owing to our disparities.
He has fallen for someone else
He recently declared that he has fallen for someone else and that is where, like every human being, it hurt me immensely. His description of her made me anxious and my heart started breaking into smithereens again.
I did not know how to react but like a silly girl I did what I had always done when we were in a relationship. My instant reaction was always aggression. When we were in the relationship somehow every habit of his, that could be not giving me enough time, attention, priority or not making any plans, always exasperated me.
I addressed this unfortunately only through aggression till the breakup, when there was this moment of epiphany that made it clear that aggression is only futile.
But this announcement definitely irked me. I reacted with aggression again. I bickered, ranted, bashed him to the core with my words and demeaned him in every possible way, till I realized that perhaps it was again my possessiveness for him that was getting the better of me.
Aggression is not acceptable in relationships
After much contemplation, I can say that maybe I should just be happy for him for he deserves a lot of happiness in this world and would like to apologise to him from the core of my heart for venting out my love/care/protectiveness through aggression which is just not acceptable.
I must admit that he has perhaps tolerated a lot when we were together. From my nagging to my obsessive habits to my compulsive, aggressive nature he took it all.
I truly hope he has found that perfect girl now who can just understand him for who he is. He is a sweetheart, not expressive at all, but he is a good soul and I know it for sure.
I Didn't Realise I Was in an Emotionally Abusive Relationship
Supreme Court Lawyer says Nusrat Jahan can Legally Wear Sindoor when she is married to a Hindu