(As told to Nabanita Chakraborty)
Names changed to protect identities
I am Varun, a 2nd year engineering student, an obedient son, a caring brother and a loving boyfriend. Being an average looking guy, I myself had doubts if I would ever be able to find a girlfriend or if anyone would actually want to be with me. In fact, I hardly had any friends who were girls. Most of the people to whom I spoke were guys.
At times my friends used to question my sexuality and that upset me.
There was a point where I had actually started asking myself the same question. But then how could I be gay? Definitely, I didn't think about guys. Also, what would people say? This couldn't be possible. I made up my mind that I needed to find a girl for myself.
And then I met her
And then, I met Sagarika, the most beautiful girl ever. She probably never realised how beautiful she was. Sitting in the classroom, deeply engrossed in her books, as if she was least interested in what was going around her.
We were put on the same team for an assignment. We started talking and long story short, we've been together for three years now. She isn't just my girlfriend; she's my best friend and the only person who understands me completely. With her, there's no dull moment ever. She definitely did change over the years and became much more extrovert. Everything with her was just perfect. In fact, we even started living together.
I love her, but…
She was from Kerala and I was from Jaipur, and we were studying in an engineering college in Gujarat. We both were staying in different PGs until we decided that we wanted to live together. However, she never told her parents about this. She came from a family where her father would only get her married to a Brahmin Tamil boy. This was a clear signal that I would have to try really hard to get married to her. But, for now, we were perfectly happy in our paradise.
We had an amazing life together. We did have a physical relationship but I'm not sure why I never felt excited. Of course, I could never tell her this. She would probably start thinking that she wasn't pretty enough to excite me intimately. We did have sex as and when she wanted and I at times did approach her so that she didn't feel she was the one always approaching me.
However, the fact that a female lying beside me didn't excite me physically kept bothering me.
And then I met him
I remember one day she introduced me to a friend named Karthik. He was a good looking guy, had an amazing height and an equally amazing body. He was that perfect tall, dark and handsome guy which every girl wished for. Completing his event management diploma, he had met Sagarika through common friends.
He had innumerable friends and due to the event management thing, got to travel a lot. I, on the other hand, had only been to a few places. My parents weren't too keen on travelling and so all the places that I had been to, was with Sagarika. Hearing him talk about different places and sharing his experiences felt amazing.
Related reading: What makes her a woman?
Karthik became a really good friend and often all three of us went out together; to movies, for picnics. He also started staying back at our place at nights. Those actually turned out to be the best days. What started to disturb me was the fact that I could never take my eyes off Kartik when he was around. Undoubtedly he was attractive, had sharp features and had a well-built body. He, in fact, motivated me to join a gym with him.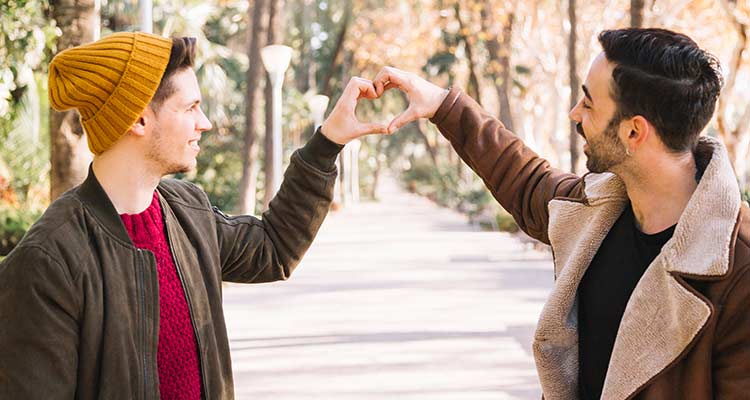 "Being gay is not possible"
But, why was it that I couldn't take my eyes off him? Why was it that I wanted to talk to him whenever he was around? I started to question my sexuality all over again. Surely, I loved Sagarika but what was it that attracted me towards Karthik? Am I gay? Would the society ever accept me? What would I say to my parents? What would I say to Sagarika? But, am I really gay?
I remember how once my brother was telling my mom about a gay person and how she had reacted to it. She had said, "There is nothing like being gay. How can you like someone of the same gender? This is stupidity." She didn't want to believe that someone could like people of the same gender. But, right now, I couldn't make myself believe the fact that I was actually attracted to a guy.
Related reading: My Indian family prefers the closet
I don't understand whom I should speak to. Who will help me? Am I really gay?
https://www.bonobology.com/what-happened-when-her-husband-caught-us-sexting/
https://www.bonobology.com/this-is-why-possessiveness-in-any-form-is-bad-for-relationship/
https://www.bonobology.com/why-making-memories-is-important/