They had moved in recently. A typical single kid urban couple. The husband is an export executive. She's a fulltime housewife.
We met first while waiting for the lift. She had just come back after grocery shopping. I stole a sideways glance and felt my heartbeat quicken, looking at her beautiful eyes. She gave a quick formal smile as I helped her in transferring the heavy bags into the lift. It was like a million light bulbs lit up. I was mesmerised. She pressed the floor button. Miracle of miracles, she lived on same floor as us. "Oh, you must have moved into 12D," I said, referring to the flat diagonally opposite to us. She laughed. It was as if a thousand crystal balls tinkled. "Why, yes! How do you know?" For the first time I looked directly at her and lost myself in those awesome dimples. She was petite, around 5' 2". Dressed in a red top and skin coloured skirt, no one would have judged her to be married, let alone a mother of a 5-year-old. "Oh," I stammered, "I saw you press 12 and I live in 12B." "That means we are neighbours!" she exclaimed. I nodded. I had never felt so tongue-tied in my life. Here I was, desperately trying to make a good impression on her and all my wit, humour and presence of mind had taken leave of me.
For the next 6 months, I saw her off and on in the lift or on the jogging track of our building. We smiled and sometimes spoke. I met her husband too.
I was enthralled by her personality. Maybe her youthful demeanour attracted my own middle-aged heart.
One day, I got a call from an unknown number at work. It was my son. The maid had not reached home and the door was locked. He had borrowed the phone from Parul (yes, that was her name) to tell me. I wasted no time in saving Parul's number on my phone.
Related reading: Signs when a friendship becomes a ready ground for an affair
Two days later, I called her on the pretext that my children weren't answering the phone. To my pleasant surprise, she didn't ask for my name when she answered. It was a huge motivation. I started sending her regular messages and jokes on WhatsApp. After 2-3 messages, she started responding with a thumbs-up or smiley. I even shared with her my collection of Rumi and other spiritual articles and poems. She was fairly well read and we hit it off nicely. Our smiles became more frequent and broad whenever we met. I invited her home for coffee sometime with her family and so did she.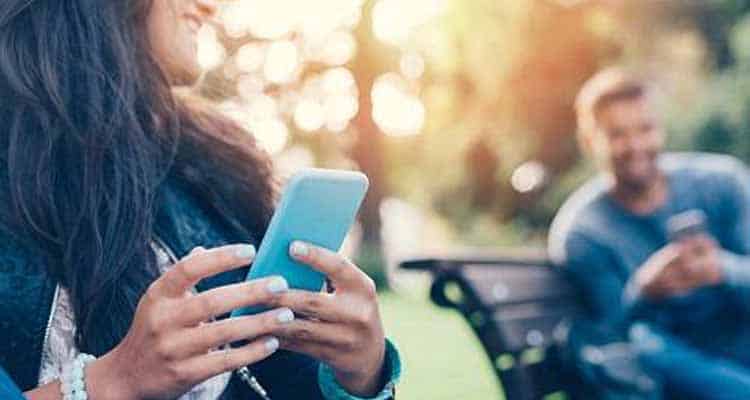 Related reading: I love my husband, I also want to continue the affair….
I felt elated after every chance encounter with her. Yet I knew that she is a wife and mother and there were some lines that we just couldn't cross.
But my heart yearned for the small pleasure it derived from these small interactions. It was a fairly harmless yet exciting experience. Something I looked forward to.
One day, I posted as my DP my mother's photo. She had died very early and I was missing her very much that day. After a late dinner, my mobile buzzed. It was she. "Very beautiful face in DP. Who is it?" "It's my mother. She is no more," I replied. "Oh, I am sorry." "It's ok. I was missing her today so put her face in DP. Wife is also asleep, so feeling a bit lonely and sad." "What happened to your mother?" "She couldn't recover after operation". "That's sad." "Yes, it is." After that she didn't message again. I waited and then messaged.
"Isn't it strange that we live on same floor but have to talk on WhatsApp?" She came back online. "Yes, it is." "We must all meet sometime," I typed. "Of course! Mihir is out of India but let's meet after he comes back." I couldn't control myself. "We can even meet right now, if you don't mind," I wrote, followed by a smiley. She immediately went offline. I realised I had probably crossed a line, even if only in fun. I thought a lot and sent her another message, "Sorry, if my last message offended you." She didn't answer.
After this, she has stopped responding to my motivational messages and jokes. She also avoids looking at me whenever we encounter each other. What could have been a beautiful friendship was prematurely terminated due to my one immature message. More then anything else, it is the realisation that she probably sees me as a creep and a philandering middle-aged loser that disturbs me. I have no clue how to clarify things.
Maybe it serves me right. I tried to bite off more then I could chew and in the process nipped the flower of friendship in the bud itself.
https://www.bonobology.com/6-reasons-why-women-have-an-affair/