My response to "let's try something new" is always extreme. Whether it's "let's climb the Everest" or "let's try the Kama Sutra". And it turns out that all extremes are not that different ― they are just utterly hard. Case in point: the Kamasutra.
The Kamasutra, for the ignorant, is an ancient piece of prose by Vatsyayana, intended to be a guide to a more virtuous and gracious life. But like all things in life, because of a mention of sex (20% on sexual positions to be exact), it's commonly misinterpreted by pop-culture horndogs as the go-to Sanskrit sex manual. So, when a promiscuous person wants to explore a more fulfilling sex life, they reach for this sex manual. And in this story, the promiscuous person is me and this is what happened when I tried Kamasutra positions with my boyfriend.
One of the perks of being a woman is that you don't have to try hard to convince a man to do what you want in bed. Once the tits are out, it's like they become big babies who'd do anything for a nibble. When your baby in question is British, then all things Indian automatically become fascinating. So, to be honest, I didn't have to try hard to bring sexual adventure into our bedroom.
It turns out that the Kamasutra is all about women's empowerment in bed. And, I quote, "a man should gather from the actions of the woman of what disposition she is, and in what way she likes to be enjoyed".
Hell, yes! to pursuing my pleasure in lovemaking.
Related reading: Busting common sexual myths and tips to improve sex life manifold
It was hard transporting myself to the Vedic ages and feeling like some sort of Indian goddess when I knew I was going to need to a lot of core strength to pull off any of these moves. But I tried, some would say even powered through, and because we like a good challenge we started with The Suspended Scissors.
Described as an 'advanced sexual position', the female lies on the bed (actually only my hand was on the bed) and is supposed to hold her entire body suspended in the air. I say supposed to because I only did so for about ten seconds. My boyfriend did try to step in and enter through the legs while holding me up but the scissor reference could not be upheld for long. If only I had taken pushups and side planks seriously at the gym.
Related reading: Some women crave sex and not lemons during pregnancy
Speaking of the gym, I was pretty sure that the next move, The Indian Headstand, was also going to be a workout. But this one required less arm strength. It was a bittersweet experience because I actually do enjoy the doggy style and this variation of it could be exciting if I didn't have to be in a headstand for prolonged periods. I still don't know if the blood rushing to your head while being thrust into from behind is a good or bad thing. You decide.
"Enough of the superhero positions," I told my boyfriend as I saw his boner and my enthusiasm dwindle for the Kamasutra. We turned to the known position of penetration often seen in porn: The Clasp. Not going to lie, this was amazing for me. I finally felt my female sexuality soar (the initial promise of Kamasutra fulfilled after working up a sweat).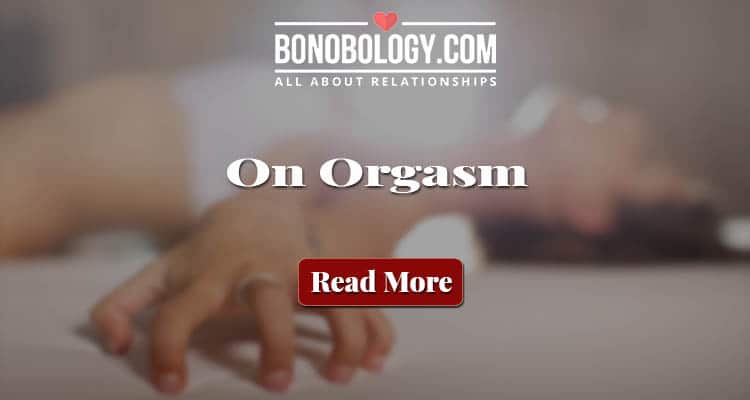 It's like eating dessert after exercise: totally guilt-free.
Not sure how it was for my boyfriend because he was holding my 70 kilos of female fat up but from the moaning that I heard, I am guessing he didn't mind this one either.
The Kama Sutra, whether you like it or not, is 20% sex and 80% virtue. There is no way your genitals will touch the way they are supposed to if you don't have a clean diet and a disciplined yogi body. This sex Twister only works and fulfils its potential when you respect the complete text: be gracious to your body and spirit in all avenues of life. The Vatsyayana way is not a promiscuous way, it's the enlightened way. If you want to gulp down the euphoria of the Kama Sutra sex fountain then live the Kama (aesthetic) life.
—————-
One of our writers, Ramendra Kumar, finds he's not getting the same kind of adventure , while another, Priya Chaphekar, has some advice for others looking for spice . On the whole, though, Komal Soni believes Indian society is changing in its attitudes towards sex .
How can women achieve a satisfying climax all by themselves?/a>