(Names changed to protect identities)
Who should have the right of way in a life defining relationship? 'Togetherness' is a lovely word, as it speaks of unsaid collaboration between two people. One may construct beautiful while the other deconstructs ugly. For one partner the space may get sacred working at a pairing that is good, on a common footing and clean. It's surrender with imperial dignity. While one sees that image as beauty, the other puts an expiry date, like the Facebook prompt, 'Create a temporary profile picture'. Higher endeavours may show up later by others who help build delicate with a certain sense of responsibility. They heal, they appeal and to them belongs the right of way.
Rewind to the last semester of our college life. I'd like to call her Sahiba. We were at a forest reserve, our post graduation batch working on a conservation project. Our minds were moored to the open green theme in nature's luxuriant drapery. Soon enough romance had to blossom! It was Sahiba. Her voice was a velvet whisper diffused with love. "Himpy (my name) Akshat is more than a project mate to me." I smiled. Our conservatively raised 'forever good girl' had wriggled out of her restricting pupa, a light winged butterfly now. I knew she'd been a bride of stolen moments, for that explained her extra outdoor project time with Akshat. That strikingly handsome bear of a guy! So our sloth bear was relishing the sweet, sticky fermented flower of Sahiba's love on many a sun dappled day, in nature's mosaic.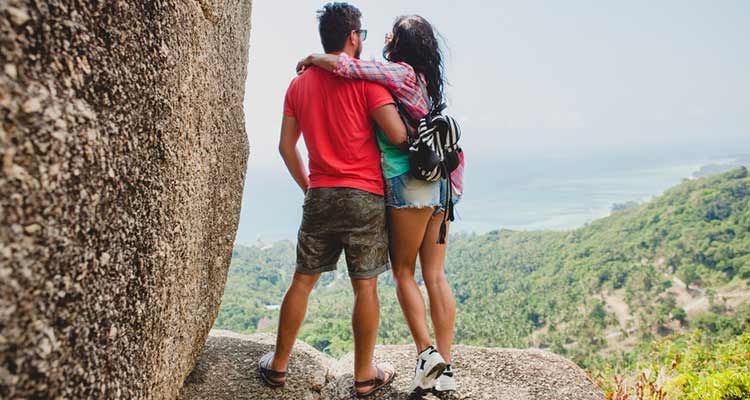 Akshat serenaded Sahiba that year with loose bouquets of wild flowers over savoury ginger tea in the 'chai ka khomcha' of our university. Emboldened by love, she dismissed 'titles' written by barmy boys on department walls pointing to them being an item. She would be Mrs. Akshat in a few months. Akshat's family wouldn't have it. Sadly the relationship ticked off like a time bomb.
He got engaged to a trader's daughter in a 'proper horoscope matched alliance.' His family's shop of bedsheets, spreads, blankets, comforters and pillows was small scaled compared to his in-laws' glittering wealth of furniture and building construction.
Sahiba couldn't absorb the shock for days. Akshat said, "Sahiba! Let's find a solution. I will establish a love relationship with you even after the marriage. You know I must marry her under pressure. I'll manage her and she'll never know. She's told me she's had a light boyfriend phase but no sex." Sahiba's reply, "Thank you! I never knew this was your class." She came to my house on feet of lead, crying, carrying the weight of searing memories. Akshat's in-laws established his business by gifting him a photography shop.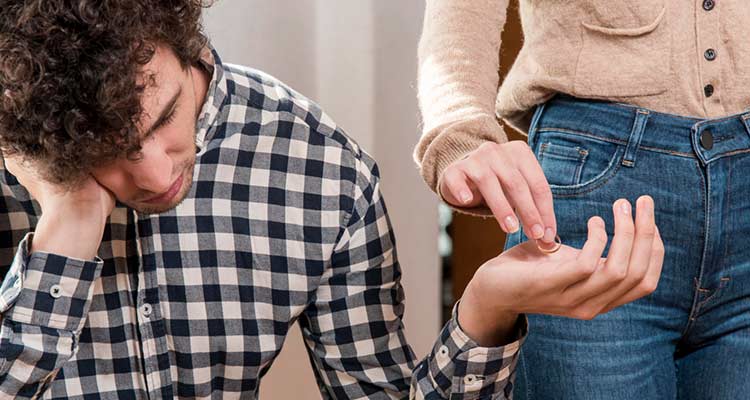 Related reading: Here's how to flirt when you're already married
Sahiba's parents understood her as she lay sundered. She enrolled for PhD from a city in Uttar Pradesh. Later she became a permanent lecturer in a reputed university. She was nearing 30, a graceful lady, well placed by now. There were proposals. Her mother wanted her opinion on an IAS officer from her community. Love isn't mystical and elusive and being practical doesn't mean settling with someone with the 'heart factor' missing. Our Sahiba had started feeling differently for the registrar of her university.
Sumit was sensible and friendly. He gave her quality time. He was decent looking and she had sensed a lifestyle compatibility with him. His support and companionship during her research days were outstanding.
They'd never dated officially but she sensed 'something mature' this time around. She gathered courage and told him everything, including her soul piercing past. I happily informed her mother that she had found her inter-caste like-minded match. I knitted her baby's wool jumpsuits a year and a half later.
True, most of us just want to belong to one person but what if it's a deal breaker from their side? That's not the end. You'll find people who are consistent and emotionally stable. Who don't degrade you nor change their opinion about you. They have the right of way, just as I had read in the signpost of the forest sanctuary, 'elephants have the right of way'. Sahiba once described her first romance as 'Idhar se udhar kuch fisley jazbaaton ka faasla (distance caused by emotions that slipped recklessly)'. "I resolved to be the best woman to Sumit after he and I buried my past together," she concluded smilingly as a wife.