(As told to Tina Acharya by a homoeopathic consultant)
Name changed to protect the identity
A pale and a swollen face, thin shoulder length hair carelessly made into a ponytail, bulges peeping out from every inch of her body defying every effort of her loose salwar kameez to hide them; it seemed as if Ragini had put on 10 years more than her actual age and not just disproportionate pounds. A mother of two kids, a toddler of three and a seven-year-old, it seemed the last few years had taken a big toll on her. By the time she came to the clinic, she had Hashimoto's disease: inflammation of the thyroid gland with a high TSH followed by a mild attack of psoriasis: a skin condition with thick, flaky, silver-white patches that causes redness and irritation, which was the main reason for choosing a homoeopathic treatment.
Homoeopathy treatment believes in rooting out the cause of disease.
An ailment in the body is often local and a signal sent by the body that there is something terribly wrong in the mind.
The stress, the stress!
I inferred that she was under awful stress. With postpartum depression following C-sections and dazed and groggy from her motherhood routine for the past few years, she had put on weight beyond control, resulting in less attention (read admiration) from the husband and isolation from friends and happy activities. In addition to the usual inhibition of a traditional upbringing, this probably had an appalling hit on her psyche. Along with medication she needed psychological counselling.
Related reading: Why did I need so many emotional connections outside marriage?
The treatment started, aiming at the 'loosening' of the stress accumulated in her subconscious. But, even after a few months, there was no visible development. As if Ragini didn't want to come out of the mess. Making her response to the treatment was one of my biggest challenges.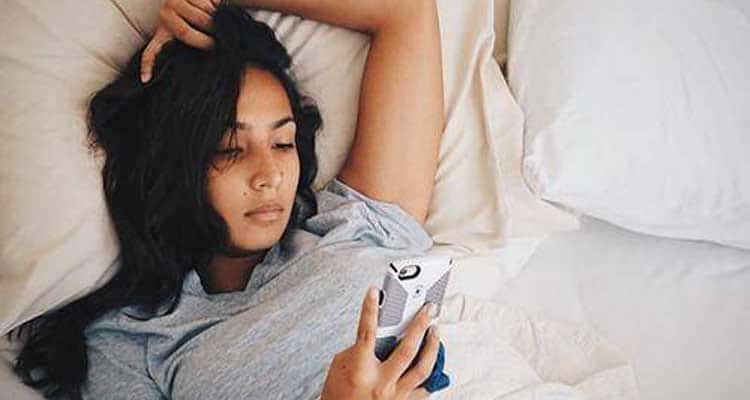 A fresh new hope
It was the 5th session (around 8 months of treatment) when I noticed a kind of freshness on Ragini's face. She looked happy. But she didn't say anything. Things went on like that…and of course, Ragini was responding better. It was surprising! After a few more sessions not only was she looking good with a better hairdo and facial glow, she had lost some pounds and there was an improvement in psoriasis as well. Amazing!


On repeated insistence, Ragini revealed the best thing that happened to her in the last few months.
Love is in the air
She met someone. He was the head of the Art and Craft classes in which her seven-year-old son was enrolled. On the first encounter itself, they were quite impressed with each other, for both had a common passion, art. Ragini painted, but it had been tucked away in a corner of her mind, in the 'things-that-makes-me-happy' folder. Gradually they developed a bond. He motivated her to revive her passion. That was a big change that helped Ragini shed some of her stress and depression. Clearly, she was attracted towards him, but Ragini needed that. She started looking after herself, took better care of her body, tried to look better. More importantly, she had a positive shift towards her life from the helplessness and despair. Love often makes people look better, feel better.
Related reading: I love my husband, but sometimes I love the other man a tad more
She never revealed whether she had physical intimacy with him or not, but, whatever the extent and limit of their emotional/physical affair, the process had been very therapeutic for Ragini.
Being desirable is one big thing that works wonders, with women in general and especially with young mothers in particular.
After two years of treatment, Ragini was completely out of any depression or autoimmune disorder. And I thanked 'Mr Unknown' for helping my client respond and recover from an acute ailment and chronic case of stress.
Sometimes affairs can be therapeutic!