Late one night I woke up to an email from someone I left two years back. His email flooded me with heart-wrenching memories. I left because he was interested in an open relationship of 'more than friends'.
Related reading: Is loving more than one person wrong or just different?
I was tired of being his 'more than a friend' for about 3 years. I tried hard to become his 'the one', but one day realisation dawned that no matter what I did, he would never give me the love I wanted from him. So I decided to move on and without a closure, I just blocked him from my WhatsApp, my Facebook, and my phone. He didn't try to call or message me until it was my birthday. I believed that he was happy that I left him finally.
It was difficult for me to move on. I dreamt he was trying to contact me, and I used to wake up in the middle of the night searching for my phone. I read his messages, saw his display picture and that lulled me to sleep.
I kind of enjoyed stalking him on social platforms, unblocking him for few minutes and then again blocking him.
Later, I was diagnosed with depression.
Related reading: How I fought my depression and won
The treatment continued and after a period of 5 months, I started showing signs of recovery. I wanted to go out in the evening to the park and take a walk by myself. My doctor was happy and my parents too. None of my friends knew about this; I was on a journey alone. My parents were not that supportive but my counsellor took good care of me.
It was on my birthday that a text message arrived from him wishing me. His name brought back all the pain. I paid no heed and ignored the message. Every once in a month or two I got text messages asking me to talk, but I followed the counsellor's advice to not talk to him again.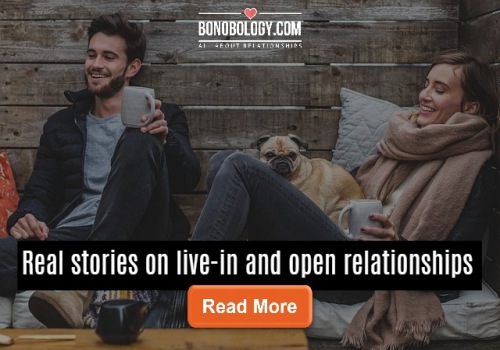 Related reading: Reasons why we return to our abusive partners
That wretched night when his email arrived became the worst night of my life when I decided to talk to him, as he was trying to get in touch with me for about two years since I left him. We talked, I told him about the pain I suffered and he was sorry about how he drained my energy and the emotional abuse I went through.
It was good to be back with him. The first six months, I really felt that he had changed a lot. He was caring, he called, he teased, and he messaged every now and then. I got everything that I wanted from him. Once again, I was a happy bird flying in the sky with my hopes high and my head full of new dreams. Dreams I'd stopped dreaming long before.
It was one hell of a day that I decided to go meet him in Valsad where he works. I booked a flight; spending my whole income from freelancing was a breeze.
It was a good holiday. I was sure that now I was 'the one' for him. The way he took care of me at his place and the way he controlled control of his emotions while coming near me. The way he nibbled my lips slowly and then passionately, made me fall for him time and again. His cooking skills are better than mine. I was in a wonderland that after marriage we'll cook together. I stayed with him for two days. It was heaven until I came back.
I asked, "Do you love me", to which I was sure that I was getting a "Yes" this time. But alas! All I got was a confused reply. He justified himself with several excuses.
But I understood that he still needs a 'more than a friend' in his life. Some people never change; I learned it the hard way. He's a nice guy but what I discovered is that all nice guys aren't meant for you.
I have my priorities set. In contrast, he's quite confused about his career, relationships, marriage and his needs. Maybe I'm the comfortable choice, somebody to go to in a crisis.
I'm still in this 'more than a friend' relationship with him, scared that if I left I'd have to go through the hardship that I went through the last time. I choose this false comfort to save me from dying once again. At least I will be alive until I am exhausted once again.
Can't live without my lover but my abusive husband is mending his ways and wants me back