My presence on Facebook<
I have been using Facebook ever since my Osho friend 'Pratiyan' told me about it in Goa during short a short visit. I have a real account and also a fake account (different in the sense that I like to connect with unknown people only through fake account). I use this fake account to learn everything about spirituality, creativity and writing which I do not want to show to real life friends. I use the name Atmo Prakash for writing and being known to unknown people over Internet. Atmo Prakash is my Sanyaas name in Osho lineage and has been derived with a newer meaning to my life. Who says a name cannot make a difference?
Love over Facebook
I became friends with a lady on Facebook with this pseudo account. Let's call her "Muskaan" as she is a Punjabi with a very sweet smile and looks to be a single mother in photographs. Her face resonates with energy and she is very lively in her Facebook posts, always posting some new spiritual messages publicly. I am impressed by her sharing and pictures and sometimes wish I should be near to her.
She has been very creative in organizing meetings in her hometown, being present in pictures with Moojiji & also talking about Osho, Ramana Maharshi, Jiddu, Anandamayi Ma, Papaji & other saints.
Is she the only one?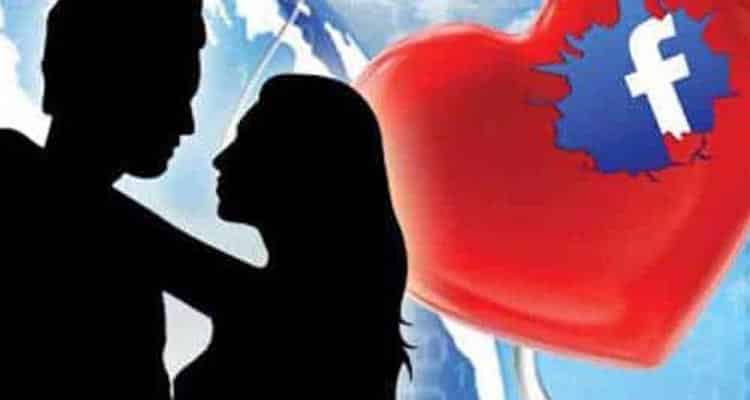 Well the answer is 'No'. There are many beautiful faces on Facebook who are smiling, motivating and look to be spiritual. I am fascinated by them all and add them as friends from my fake account & surprisingly they accept my friendship requests as well. I am in gratitude for connecting with me and making me feel a polygamous specie on this planet earth. Virtual, still this is a world where I can escape from the tantrums of my wife sitting at home and expecting me to frown my face at every strong sentence she makes. Sometimes I feel that I became spiritual to escape from her hard talks & monotony of the married life.
Muskaan makes me come alive. I look at her face, read her posts and dream of meeting her one day. Well I did try chatting with her, got her phone number as well for inquiring about a program she was conducting on a spiritual topic.
May all wives be like Muskaan.