I am a professional based in the US. I had a simple and slightly difficult childhood, but my younger brother and I coped with things together and found ways to support each other to have decent careers. This is a reason I am still very close to my family. Since my younger brother got married before me, my mother, who lives in India, was a bit concerned to get me settled too. She ensured I settle down. I had no clue then what Indian marriage problems are like. I realised that soon.
(As told to Saumya Tewari)
My mother looked up online matrimony sites to find a bride 
She relied on online matrimony sites to find me a wife. She soon found a suitable match for me; all seemed well and the wedding was fixed. Though for me, it was only a wedding that I had. The marriage did not transform into a relationship. Now I am 'happily divorced'. But at least it's better to be single than to deal with Indian marriage problems.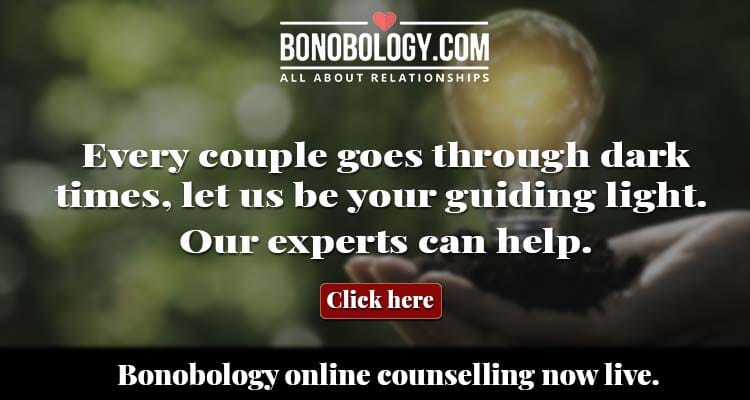 She wasn't keen from the very beginning 
Indian marriage problems begin when there is no keenness between the individuals. I was in the US and she was in India. Obviously, courting for us was not easy. But I tried my best to stay connected. She, on the other hand, showed no interest in talking to me. I was a bit concerned and asked her if all was fine.
"It will be okay once we are married," she assured me.
I just thought maybe it happened too soon for her, so, decided to let her take her time to open up to me.
She kept delaying the visa appointment
The wedding took place in due time. I spent time in India with her, but my leave was ending soon. She took too long to file for her visa. In retrospect, I think she had no intention of moving to the US at first, and probably she wanted the application to be rejected. I was exasperated and told her parents to help her apply for the visa. I had arranged for all the documents but the application for the visa had to be filed by her and she seemed to refuse to co-operate with the procedures. All she needed to do was to set an appointment at the embassy, which she kept delaying for no apparent reason. I had to fly back to join my job.
"Don't worry, we will get her to finish the visa formalities," her parents promised me.
She went off on a holiday
When I was back in the US I received a rather chirpy phone call from her one day.
"I am going to Goa for a holiday with my friends!"
For the first time, she sounded happy. I thought it was only fair if she got some time to enjoy with her friends before she moved to the US with me. I was happy to find out my 'wife' was enjoying a holiday with her friends and hoped for our 'happily-ever-after' married life to start soon.
She got her visa after the trip and flew to the US. As soon as we were together, she was sad again. I tried to do all I could to make my wife happy.
We still had not consummated the relationship and were just living in the same house as roommates. She even kept all her belongings, including her phone and laptop locked in a cupboard.
I was frustrated now since she had promised all will be fine after the wedding. To add to my troubles, she threw tantrums in front of friends and family members.
She had her tantrums
One evening we were having dinner with my brother and his wife and she declared, "I want to have fresh coconut water."
Where were we to find that in New York City in the middle of the night?
It was soon revealed to me and my family that her plan was to get us to hate her and send her back home to India.
This way she could have convinced her family that they got her married to the wrong person and she could marry her lover. Yes, the one she went to Goa with.
There was no honesty in the marriage
After I found out about her relationship with another man, I also got frequent phone calls from my 'wife's lover in India', abusive, drunken phone calls alleging and threatening me.
"How dare you take her with you? I know you are torturing her. I will complain to the police," were some of his usual rants.
At first, I was very disturbed, but later I recorded some conversations and played it before my brother and his wife so that they could also have a good laugh at the childish behaviour. I had no idea though that Indian marriage problems could be so ugly.
This was an arranged marriage in India that was doomed from the beginning
My only grudge is that I was unnecessarily dragged in the otherwise happy love story. It was a traumatic phase for me because I had never thought someone could be so dishonest. If she was being pushed to get married, it was not my fault to be treated like that. I never forced her for anything. She could have just told me and I would have not married her. It was not like I was head-over-heels in love with her. But later I came to know these are common Indian marriage problems and many men like me have faced similar issues. Thankfully the marriage is over now. I am now enjoying my slightly extended single life, still looking for my girl.
If Ranveer is carrying Deepika's shoes, does it mean they have a great relationship?
Interfaith marriage: Can I legally have a Hindu-Christian marriage?
Everything You Need To Know About The 7 Types Of Affairs That Exist