Never has there been an Indian show which viewers have found so entertaining and yet cringe-worthy in equal parts. The first season of Indian Matchmaking split into eight episodes, entails matchmaker Sima Taparia from Mumbai or 'Sima Mami (Aunt) as she refers to herself, taking her affluent clients in India and the US through a regressive (albeit fascinating) process of meet and greet with their prospective soul mates and their families.
Every now and then, Sima Mami consults life coaches, astrologers and face readers, keying in their inputs into her database to find a potential match for, she genuinely believes that 'ultimately her efforts are meaningless if the stars are not aligned'. "Matches are made in heaven and God has given me the job to make it successful on Earth," is Sima Taparia's motto.
Many of us, when we started watching the show, assumed that the show was scripted and was a satirical take on Indian society. It was only upon reading more about the show online and seeing the affront and outrage that people were expressing at some of the customs and expectations the bride or groom's family had of their prospective son-in-law or daughter-in-law, along with some hilarious memes and hurt egos, that I learned that this was a reality show featuring real people with real experiences. #Mindblown! So, without further ado, we present to you some of the memorable characters of the show.
Related Reading: Flippant, Abusive, Untrustworthy! Why Is Love Like This On Bigg Boss?
Are The Characters In Indian Matchmaking Real?
Despite all the brickbats this show is getting, that's the most interesting part of this dating show. The characters in this reality show are all real and while Sima Mami is a well-known match maker in elite Indian circles – who takes care of Kundali, caste everything- the characters in the show are real-life people who are on the lookout for a life partner.
That's why in this article we are talking about the Indian Matchmaking cast and some of them are crazily interesting. Just read on to know more on what we think of them.
1. Aparna Shewakramani
Aparna Shewakramani is a 34-year-old lawyer based in Houston, Texas who is ambitious, headstrong, feisty, picky; hates comedy, touristy places, beaches (and the outdoors generally), (but) loves to travel and yet doesn't get the idea of 'relaxing' for ten days; has a fifty-five minute rule for first dates; and doesn't think there is anything about her that she needs to 'change, or evolve, or grow into'.
There are memes on the internet about her saying if 2020 were a person, she'd probably be it!
Aparna is heard saying, "I assumed the matchmaker would work with me, listen to my preferences and use her network to find me the perfect match," which makes her a fussy perfectionist at best.
And yet, she is painted as stubborn, obnoxious and insufferable because she is sure of what she wants (or at least what she most certainly does not want), because she is essentially a woman who knows her worth, is career-driven and is unwilling to compromise on the qualities she expects in a partner. Not even if she is on a show called Indian Matchmaking.
And that along with Aparna's mother, Jyoti, who does not want her daughter settling for a 'loser', leaves Sima Mami feeling exhausted, calling Aparna 'unstable', and resenting what she deems Aparna's 'negativity'.
The icing on the cake perhaps is that Aparna is a lawyer and above thirty. Sima Mami is heard saying, "If the females are lawyers in India, people are scared." One's wife/daughter-in-law cannot be seen as a frightful figure around the house, so Sima laments the fewer and fewer options she will be able to present for Aparna. (Now don't cringe if you find this regressive!)
Related Reading: 10 Questions Every Girl Should Ask A Boy Before An Arranged Marriage
2. Pradhyuman Maloo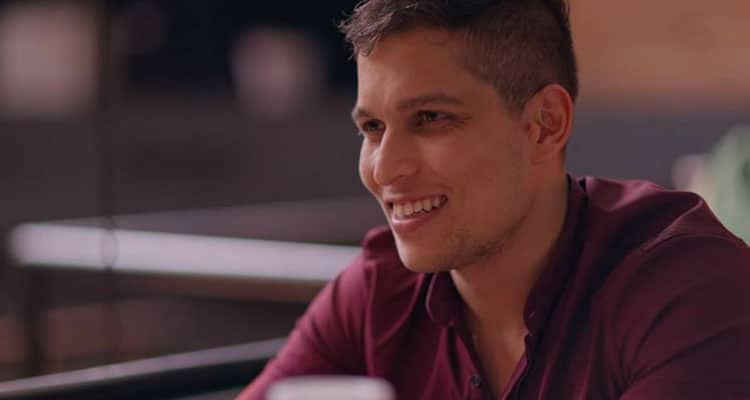 In contrast, Pradhyuman Maloo, a 30-old jewellery designer from Mumbai, is treated with kindness and given endless options by Sima Mami even after him having rejected about 150 women that she presents for him.
His affluent parents desperately want him to marry and settle down, especially after his sister got married at twenty-three, but he seems mostly uninterested in the women presented to him, who Seema ensures, are all "slim, trim and good looking".
He does not know what he is looking for in a partner until he is shown a photograph of Rushali Rai, a beautiful model from Delhi.
"Oh, she is so cute!" Pradhyuman exclaims. He is ecstatic and wonders why Sima Mami has not introduced him to Rushali earlier, who she describes as not only "fair and good-looking but also smart".
Sima is obviously quite fond of Pradhyuman – him turning thirty does not make him any less of a catch in the game of Indian Matchmaking; him rejecting more than a hundred girls does not make him negative or unstable, and he is not asked even once to be flexible or compromising in settling for a girl.
The moment of epiphany for Pradhyuman on the show is perhaps when he meets the life coach Sima recommends, Varkha Chulani, and when Varkha tells him that a crucial thing a woman wants is a man who is secure enough to allow the woman to be her own person. You can imagine the pretty rich boy's confusion at something that deep. He didn't quite get how a woman should be treated.
3. Nadia Jagessar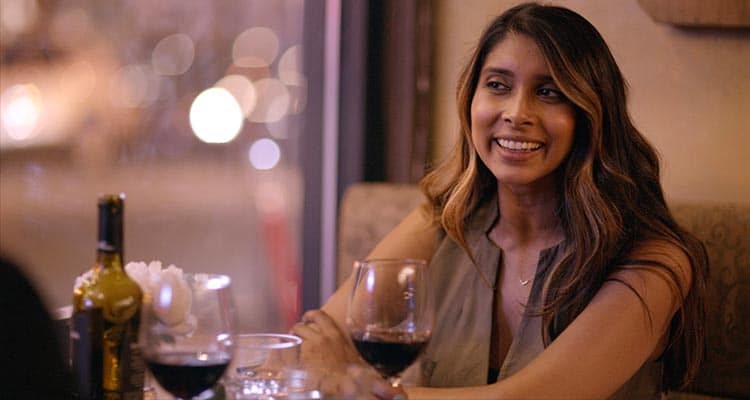 Nadia Jagessar is a 32-year-old wedding planner from New Jersey who Sima Mami deems tall, slim and good-looking, and yet, thinks might be a tad challenging to find a suitable match for considering her Guyanese roots.
The reason Nadia is presented with a limited set of options on the show is not because of her South American birth (which she thinks might confuse several NRIs because she has earlier been asked, "Oh, you're Indian? So, are you Punjabi or Gujju or what?", but perhaps because Indians who were transported as labourers to the New World mostly belonged to lower castes, or were so perceived.
On the other hand, American-born Indians almost always belong to an upper caste and are considered extremely lucrative in Indian matchmaking.
When Sima introduces Nadia to Ravi Guru Singh, she highlights that he is half-Guyanese as well and tells Nadia, "Your smile will match his smile!" We later learn of course that in spite of common roots, they are not compatible at all, and do not pursue the match any further.

Nadia's courtship with Vinay is no different from a run-of-the-mill millennial romance – dates where everything seems perfect filled with fun and laughter, romance, feeling comfortable enough to take the next step in your relationship where you introduce them to your friends, and finally despite everything seeming perfect, you are being ghosted!
There have been several accounts and interviews online on this supposed ghosting where Nadia and Vinay have both presented their sides of the story, and Nadia is later shown as meeting Shekhar (incidentally a match Sima finds for Aparna as well, which does not work out) on the show, who she clicks with.
But Nadia's story probably leaves most single millennials wondering – if someone as conventionally good-looking, good-natured and amiable as Nadia could get ghosted, is there really any hope for the rest of us when it comes to finding the 'one'?
Related Reading: How To Not Feel Lonely When You Are Single And Looking For Love
4. Akshay and his mother Preeti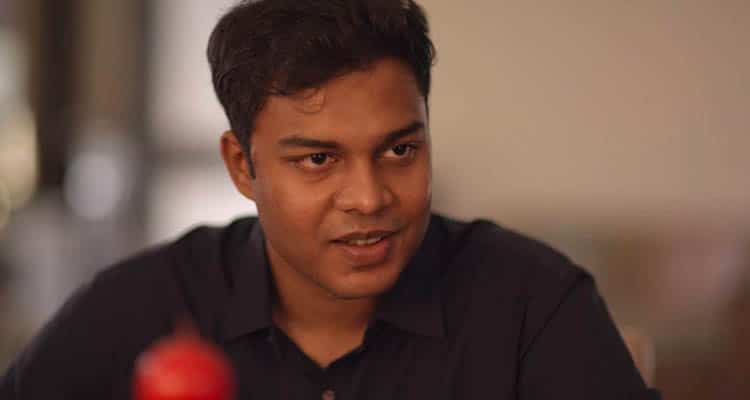 Akshay Jakhete is a 25-year-old cosseted heir of an affluent business family in Mumbai. He, like Pradhyuman, is cajoled and coerced by his parents (and more particularly, by his overprotective mother, Preeti) to find a partner.
Unlike Pradhyuman, however, Akshay's mother dramatically blames Akshay's indecisiveness for her shooting blood pressure, telling him that she is 'pissed off' and asks him to take a photo of her sphygmomanometer displaying a high reading, which she claims is attributable to him not finding a partner!
She proceeds to give him three 'options' of women to choose from, and insists that if he can't make up his mind, she and his father will make the choice for him.
At the beginning of the show, Preeti unabashedly unveils the treasure trove that she has ready, for her future daughter-in-law, from zari (gold thread) embroidered sarees to heavy and intricately designed jewellery sets, adding at the end of the visual tour that it is only a fraction of what the daughter-in-law will be bestowed upon at the wedding.
Most Indian parents want their children to marry and 'settle down' at some point but Preeti is a whole different animal – she wants her younger son (Akshay) to get married at the earliest so that her older son and his wife could partake of and enjoy one final family function before they began to plan a child. This is perhaps the only time we see Preeti to be somewhat considerate to her daughter-in-law albeit in a twisted way.
Her expectations of Akshay's wife are that she must be 'flexible', 'adjusting', 'family-oriented' and someone who will be able to take care of Akshay by preparing his breakfast, tiffin et al. Akshay, in spite of having been educated in Boston, seems so conditioned by Preeti's values that he echoes a similar sentiment.
He does not seem to be looking for anything particular in his partner except that she must be (drumroll!) 'exactly like his mother'! Also, he is heard saying, "I can't do things around the house or raise kids. So if my wife is working, then who's gonna do all that?"
Related Reading: 12 Struggles You Will Go Through if You Are Single During the Indian Wedding Season
The harsh reality of Indian Matchmaking
Sima Mami declares at the beginning of the show, "In India, we don't say 'arranged marriage'. There is marriage and then there is 'love marriage'." Which perhaps rings true even today, since in India, you do not marry the boy or the girl but you marry into the family.
The real test in the game of Indian matchmaking, therefore, is not the compatibility between the boy and the girl but between their families or more specifically, their social standings.
Sima Taparia or her seemingly liberal matchmaker friend, Geeta, is not the first of their kind to emphasize that the woman needs to be flexible, adjusting or compromising or in other words, be willing to settle for far less than what she had expected or be willing to trade off her career or other aspirations in her quest for her soulmate.
Every woman I know has probably received unsolicited advice from someone like Sima Mami saying that if she hopes to find a suitable boy, she probably needs to lose weight, wear more feminine clothes, put on more makeup, smile more or not have a strong opinion!
There still exist matrimonial columns in newspapers boldly declaring the family's preference for a tall/ fair/ slim girl for their boy or using euphemisms such as 'wheatish complexion' to find a match for someone with a dark skin tone (which inevitably ends up being a girl).
Not everyone who has watched the show has detested or ridiculed it, however. Some say that it probably stings because it reminds you of the very stereotypes and prejudices of an arranged marriage that you are struggling to break free from, while others simply find the idea of it all being laid bare on international television, jarring.
Related Reading: He Was A Perfect Arranged Match Till I Tried To Kiss Him…
The traditional idea of a dating app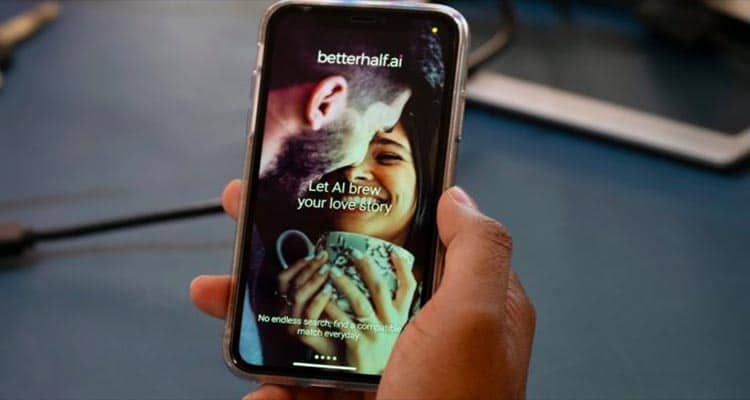 There are those, like the characters on the show, who do look at matchmaking as a traditional version of a dating app which lets you list the criteria you would look for in a potential partner, cherry-pick among those who seemingly meet such criteria, eliminate apparent risks and then (as Sima Taparia would inevitably suggest) compromise and adjust, if necessary.
Some genuinely believe that the entire process of matchmaking lets you identify red flags early on which you would perhaps find out a little too late in a regular romance or ignore altogether simply to keep the relationship alive.
For instance, Vyasar Ganesan, the 27-year-old high school counsellor from Austin, Texas, initially clicks with Manisha (a match Sima Mami finds for him) and talks to her regularly, clearly smitten by her. But as the courtship progresses, they learn that they want very different things from life – Vyasar wants to be a stay-at-home father who wants to homeschool his child, which Manisha is visibly appalled at the idea. They decide to call it off, citing compatibility issues.
Related Reading: Top 15 Best Alternatives To Tinder -It's 2020!!
Takeaways from Indian matchmaking
Therefore, arranged marriages or the process of Indian matchmaking is perhaps not the real issue here; it is the way we treat it. We need to take a step back and rethink our perceptions and value systems. There still exist men who look for educated women to marry and yet, do not want them to hold on to their jobs after marriage or worry that they will be too progressive and would not be a good fit in the family.
The only way to resolve sexist (and even misogynistic) challenges in any relationship or marriage (not just an arranged one) is to fight the gender stereotypes that people are indoctrinated with since birth.
Sima Taparia's life coach friend, Varkha Chulani, shares some food for thought for people looking to marry – "Are you marrying because your biological clock is ticking, because you need someone to look after your parents, or because you want someone to cook for you?" She adds, "If you are, you'll do all the 'right' things for the wrong reasons!"
She also advises, "Do not marry because you are 'lonely'. One can be very lonely in marriage as well; look for like-mindedness in value systems, outlook to life, and vision for what you want to accomplish with a partner."
How Does Indian Matchmaking End?
Here's the Indian Matchmaking couples update. Akshay Jekhete is the closest to have found a match on Indian Matchmaking – he is shown as having a roka (engagement) ceremony with Radhika from Udaipur after having rejected more than a hundred matches that Sima presented for him. However, several articles on the internet suggest that the engagement has been broken off with him having cited 'trust issues' and saying that he could not hold a five-minute long conversation with Radhika. Radhika, on the other hand, seems to have dodged a bullet.
Some of the articles say that a few of the matches that happened on the show are still going strong but some articles say that none are still together. Whatever the truth is the show has managed to stir the hornet's nest.
Relationship Expert Suggests 10 Ways To Call Off An Engagement