We all know Arunachalam Muruganantham. He is the genius behind the low-cost sanitary-napkin producing machine. It is only because of him that millions of women in rural India are employed and are no longer terrified of their monthly periods. No wonder he is called PadMan: India's sanitary towel hero.
But do we know the bittersweet story of success behind Muruganantham? Let's take a look at it then.
As they say, behind every successful man there is the hand of a woman. And for Arunachalam, it was his wife Shanthi.
One day, in the year 1998, Arunachalam was shocked to know that his wife used old rags instead of sanitary napkins.
In his TED talk at Bangalore, Muruganantham has said that it was such a nasty piece of cloth that he wouldn't use it even to wash his two-wheeler.
PadMan did not let go off the issue
Like any other ignorant man, Arunachalam could have easily let go of this problem, but he didn't. He couldn't let his wife suffer just because society thought it was a 'woman's problem' and they had to 'deal with it'. As a beloved husband, he wanted to gift his wife healthy menstruation. But there is a greater reason as well. He confesses that it was his early marriage days and he wanted to 'impress' his wife.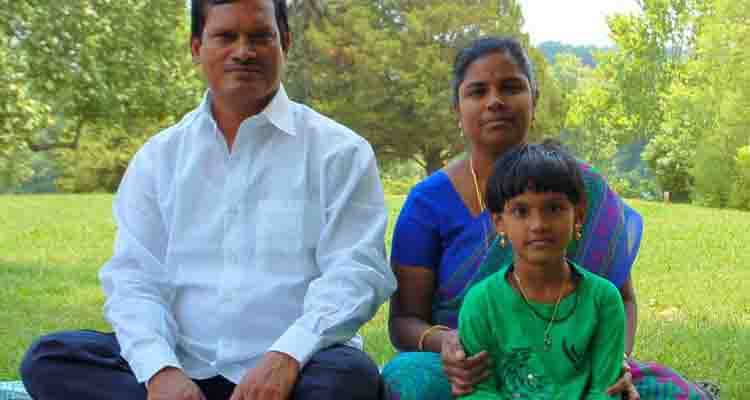 He went to buy a packet of sanitary napkins and the price shocked him. That's when the genius idea struck him and he decided to make sanitary napkins on his own.
Success Story Of Arunachalam Muruganantham
He used a bundle of cotton and tailored his first hand-made sanitary pad and gifted to his wife. But he had to wait for a month for feedback. So he started looking for female volunteers but in vain. Finally, he decided to be India's first man to wear a sanitary napkin. No wonder he inspired Akshay Kumar's role in the film PadMan. 
He made a prototype of a uterus and filled it with animal blood. The tube connecting the uterus would pump blood to the sanitary napkin he used under his pants.
According to an article published on BBC.com, Muruganantham has said that he was regarded as a pervert. His fellow villagers started avoiding him and everyone thought he had a sexual disease.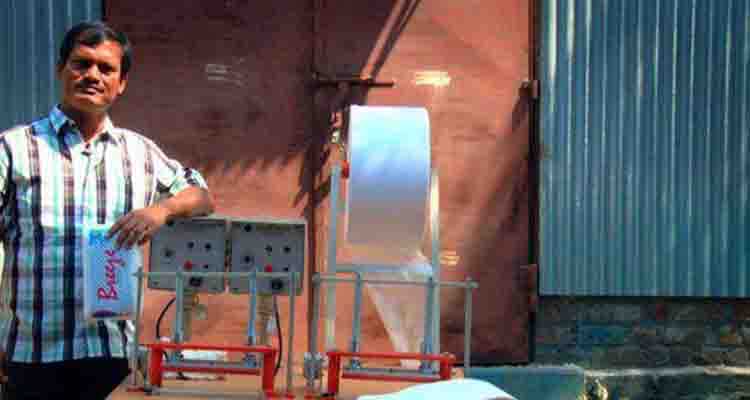 His wife left him
But nothing hurt him more than his wife's departure. Fed up with his napkin obsession and the foul smell he carried all day, she left him. In the documentary by Amit Virmani, he has said that it was 'God's irony': "I'd started the research for my wife and after 18 months she left me!"
Although his wife, his mother and his entire village abandoned him, he never lost sight of his mission. What had started as a mere wooing tactic had now become a moral and social responsibility.
After four and a half years of hard work and dedication, he was successful in making a low-cost sanitary napkin producing machine.
And one day, he received a call from his wife, Shanthi who said, "Remember me?"
Muruganantham was awarded the Padma Shri
And since then Muruganantham has fiercely moved forward. He is the proud owner of Jayashree Industries, his own sanitary napkin business, with 2003 units across India, including the Andaman and Nicobar Islands. He was also honoured with the title of Time Magazine's 100 Most Influential People in 2014 and was awarded the prestigious Padma Shri in 2016.
There are very few men like Muruganantham whose little selfless act of making a difference in his wife's periods ended up making an impression on the entire nation. If all husbands understood and considered the plight of their wives as their own, the society would become a better place to live in day by day.
Let Muruganantham's actions inspire all husbands to bring a change in their wives' lives and all wives, to support their husbands no matter what. This is how India's menstrual man changed the society.
https://www.bonobology.com/husband-reacted-said-wanted-get-back-work/
Is Mahie Gill Right in having a Live-In Relationship? Our Expert Answers